How is fintech helping online traders make better decisions?
Fintech has swept the globe by storm amid the pandemic – and beyond.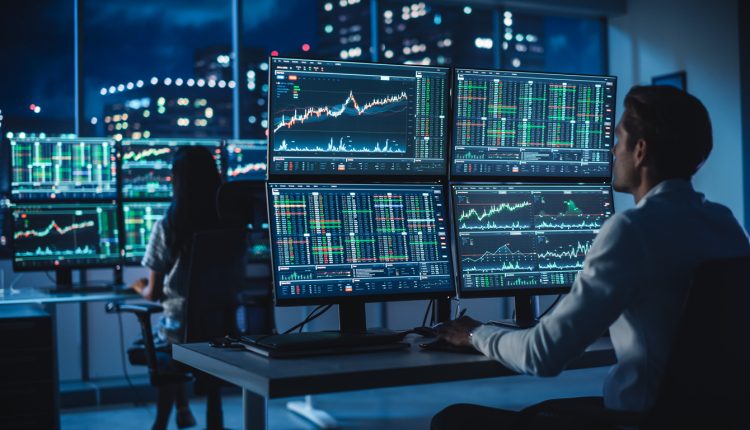 However, it's a movement that caters to more than just banking and loan apps. Fintech is growing stronger with every passing quarter, and, interestingly, the latest innovations are helping online traders make more confident decisions – and bigger returns.
Not only are fintech companies among some of the best beginner shares you can trade, many newbies and experts alike are relying on fintech to help them navigate difficult trading decisions. Let's take a look at why, and how.
Fintech is breaking down barriers
The growth of fintech has meant that anyone with access to a smartphone and/or a laptop can open up forex portfolios from the comfort of their own homes. Individual platforms and brokers are easier than ever to come by. Traders can compare and contrast brokers and platforms with ease – and fintech is helping to dress up trading as more user-friendly than ever before.
This means that more and more people are getting into the trading game – which, to some extent, is a good thing.
Robo-advising is a huge deal
Just as fintech is helping to provide more choice and access to newbie traders, it's also helping to break down the need to make difficult decisions altogether. Robo-advisors, as they have become known, are automated trading assistants that make decisions on behalf of users. These AI-driven tools are easy to use from the front interface of an app or program, and remove the need for emotional investing.
Robo-advising is also helping traders to make decisions and seize upon opportunities they would otherwise miss. Automating trading is just one key way that fintech will continue to enhance trading opportunities for years (potentially decades) to come.
Fintech removes reliance on big money
Previously (and not too long ago), anyone wishing to get into trading would need to tie themselves to institutions and banking bodies to get an edge on the markets. Thankfully, fintech has helped to make the trading process all the more autonomous.
Just as cryptocurrency has helped to remove much trading away from centralized organizations, fintech is helping to grant 'power' back 'to the people'. Those previously discouraged from investing due to complexity or lack of opportunity only need to download an app and follow a tutorial or two online to get started. In many cases, fintech allows trading platforms to provide education modules directly to users!
Is fintech changing trading for the better?
Fintech is already helping businesses to enhance their products and services to everyday users – it's unsurprising that the movement is also having a positive knock-on effect on trading online.
In the years to come, it's likely that the demand for convenient, user-friendly trading will only continue to escalate. Given the fluidity of digital money in the modern age, fintech's place in everyday trading will be all the more welcome – and will make FX and other trading staples less of an 'exclusive club'.