Can Businesses Changing their Marketing Approach Help in the Cost-of-Living Crisis?
A triple whammy of rising energy, fuel, and food prices is forcing people to sacrifice luxuries – and necessities – but how can businesses help consumers during the cost-of-living crisis?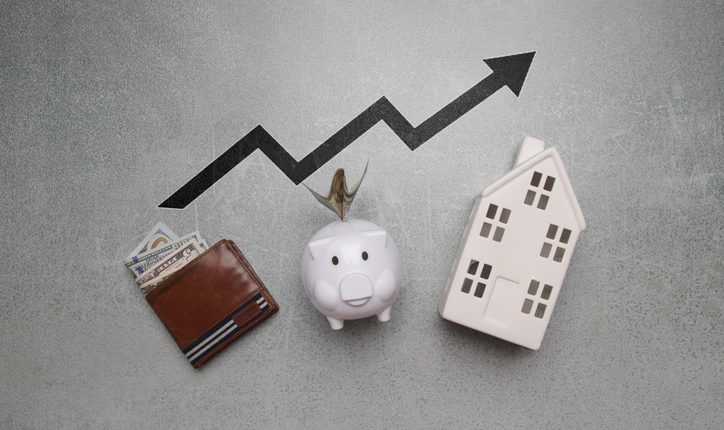 In mid-June, the Government appointed a Cost of Living Business Tsar: David Buttress, the former Chief Executive of Just Eat, the food delivery company. Immediately, he urged businesses, whose profit margins have been nibbled due to various factors since early 2020, to "step up" and present him with ideas to save people cash.
Buttress has revealed a six-month, four-point plan to reduce costs, focused on the summer holidays, the back-to-school period, the expected increase in bills in the autumn, and around Christmas when families feel the pinch the most.
At the end of June, he told business leaders at a Confederation of British Industry event that it was time for them to "join a national effort [and play a] full part in easing the burden for millions of people."
Buttress continued: "All of us in our lives remember when we needed a helping hand, and we remember those who stepped up. This is a moment to roll our sleeves up and get stuck in. CEOs want to make deals. The deal here is to help the British people through the next six months. We can all brainstorm the best ideas of others, and scale them up to help millions."
Undoubtedly, that thousands of people have been plunged into fuel and food poverty for the first time in recent months is alarming. And it's clear that businesses must play a part in the recovery. However, I'm concerned about some of the ideas being mooted and how they might impact companies – and consumers – in the long term if not managed correctly.
Lower cost but higher risk?
For instance, some talk was about encouraging supermarkets and manufacturers to reduce marketing campaigns significantly to lower the price of goods to the end-user. It would appear that even the Government is at odds with this policy as it recently decided to allow BOGOFs and promotions on a range of goods to continue. Do policymakers not understand that this activity comes with investment in spend with retailers and in its own right requires marketing around campaigns, and so on?
Since Buttress's appointment, the Government has announced it will award a brand/logo to companies who do their bit to help. However, as was mentioned at the CBI meeting, some leaders complained that it would be hard as they have already been stretched as far as possible.
Indeed, while this is a good idea, in theory, I'm not sure it will work in practice. The challenge being that either everyone or no one should do this. And what are the odds of the former happening?
If some retailers decide to take this approach and competitors don't participate – and no one will force them to – then it will negatively impact their market share. The latter group might decide to promote fewer of their premium brands but raise the profile of secondary brands with a lower price point, which will capture a share of the purse as consumers drop their spending. And while using the upcoming Government logo might be positive, it will not really help those in society that don't buy brands.
With this example, there are so many other things to consider. Supermarkets make a significant amount of money selling shelf space/placement, so how will that change if brands are not spending anything on marketing or promotions? And it could be argued that, say, two-for-one promotions are lifesavers at the minute. So, again, I applaud the positive thinking, and whatever can be done to support those with the greatest need has to be considered, but I'm uncertain whether this – and similar ideas – are workable either in the short or long term. In the recent news, even the low-cost retailers such as Poundland have seen a change in buying behaviours and spend per shop. Hence, once again, it's the most vulnerable in society that would not really benefit from the suggested policies.
Additionally, leaders are coping with internal pressures to mitigate costs. The overriding question is: how much of the inflationary cost drivers have already been passed on to the consumer? Managing the future from a cost perspective is a perilous task just now, with so many unknowns. Even businesses with the best will in the world don't want to reduce prices for the consumer only to find they can't operate in a few months due to other cost impacts. And even without marketing, will customers move to other brands or businesses as they shift down?
Tough questions to answer
A customer-centric approach is vital. But there are so many questions that cannot be answered to make firm plans for cost reductions. Are lead times naturally going to come back down and product availability start to increase, and when will inflation decrease and customer demand rise? At the end of next year? If the events since the start of 2020 have taught us anything, it is to expect the unexpected.
The critical point is that I worry people's ability to model the impact of changing the product portfolio and marketing plan alongside rapidly evolving consumer trends and buying behaviours is incredibly challenging. Of course, business leaders would love greater certainty and control, and for some normality to return. But as war rages in Ukraine and with coronavirus still not kept at bay, we need to continue to invest in innovation today so that tomorrow those hit hardest by the cost-of-living crisis will not suffer more.
Ultimately, the appointment of the Cost of Living Business Tsar and the ideas about reducing costs emphasises the need for leaders to have an Integrated Business Planning process to manage their company, now and in the coming months and years. You also wonder how much of a role central Government will play as surely a cut in VAT on food would provide a benefit across the board.