Top 5 Travel Experiences For Corporate Executives
Business executives shouldn't have to talk themselves into taking time off. After all the hard work they put into running the company, they deserve to go on a break if they please. In fact, some of the world's most successful CEOs would prioritise travelling for relaxation, away from the hustle and bustle. That's because getting away from the daily grind from time to time can help them become effective leaders.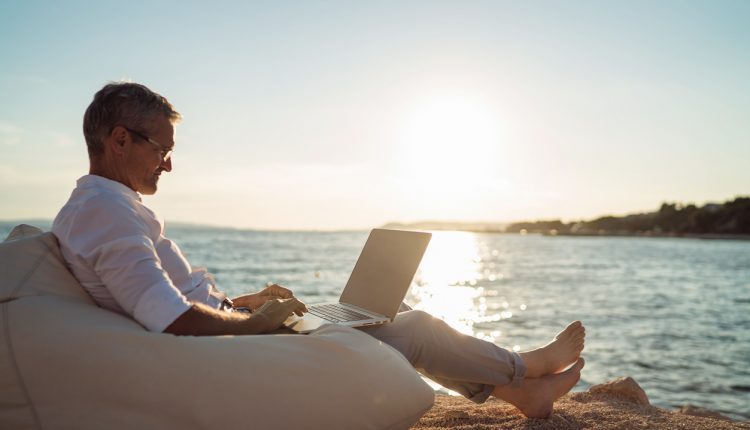 1. Workations
Just because you'll go on a holiday doesn't mean you have to stop working. Corporate executives are responsible for overseeing the senior management roles of an organisation. Since your role is essential for the company's daily operations, you cannot just abandon your responsibilities while away for a holiday. In this case, consider going on a workation.
A workation is a vacation where you get to work remotely and be productive while enjoying a leisurely break. In essence, a workation means taking a break from your usual workplace, but not entirely your work itself. The workation trend became popular recently, especially during the pandemic when everyone stopped working from the office. Workation combines the best parts of travel and remote work, allowing you to go on a holiday without abandoning your responsibilities as a corporate executive. 
Because of the popularity of workation, you'll now find plenty of destinations offering workation vacation packages, luring digital nomads and corporate executives looking for a much-needed change of scenery. For instance, Mexico's Grand Velas Los Cabos offers a long-stay program, with a minimum stay of ten nights. It's ideal for corporate executives looking for a secluded break without having to disconnect from work. Aside from enjoying seclusion, guests will enjoy luxury perks like relaxing spa treatments and private dinners.
2. International Conferences 
Connecting and networking with individuals in your line of business can benefit you in many ways. Thus, when going on a vacation, choose a destination where there's a conference happening. For instance, you can go to Barcelona in November to attend a MICE expo, a leading global event for the meetings, conferences, and events industry. 
For executives travelling to the US, you may want to attend the EntreLeadership Summit in Orlando in May. Considered one of the world's top executive leadership conferences, it offers fresh leadership insights that can benefit you and your organisation. The conference will inspire you to be a better leader and sit through speeches from the world's top CEOs and leaders. You will also have the chance to interact with these leaders and other influential executives. 
If you're in the IT industry, schedule your trip to the US in October and take advantage of the opportunity to attend the Evolve Technology Conference in Las Vegas. It's a great place to learn from senior IT executives who will share real-world ideas about the IT environment.
3. Disconnect By Glamping
Studies show that taking time to unplug and explore the outdoors can positively impact one's overall well-being. Spending time in nature is very relaxing. It lowers stress hormones, improves memory and fights feelings of anxiety or depression. Corporate executives needing to unplug and get away from all the work stresses should consider glamping.
Glamping is a luxurious type of camping that includes facilities and fully furnished accommodations, allowing for a relaxing stay in nature without sacrificing comfort. For corporate executives who want to relax in nature but would still want to enjoy some luxuries, glamping would be a great activity to consider. Like traditional camping, glamping provides the same exposure to the great outdoors, but the amenities and the tents far exceed anything that most campers can experience. 
Glamping is not only about sleeping in tents. There are now several unique glamping accommodations to consider, from yurts to cabins and treehouses. And if you don't want to leave your work behind, you can stay at glamping sites with Wi-Fi. Despite the seclusion, some of these places have access to the Internet, allowing you to take up some work while surrounded by stunning views of nature.
4. Hosted Experiences 
Another travel experience well-suited for corporate executives is hosted experiences, an activity beyond the usual tour designed and hosted by skilled individuals. For instance, if you are a foodie and are fond of Italian delicacies, you can join the ultimate Italian cooking experience with Netflix legend Massimo Bottura, one of the greatest Italian chefs of his generation. 
For the ultimate wellness experience, consider a yoga retreat. After all, the goal of your vacation is to relax and unwind. A yoga retreat hosted by some of the world's best yoga instructors would be the perfect opportunity to do this. You'll find many beautiful destinations worldwide that offer hosted yoga experiences, and one of these is the Sen Wellness Sanctuary in Sri Lanka. Nested on the southern coast of Sri Lanka, Sen Wellness is a retreat centre that offers tailor-made wellness programs rooted in Ayurvedic treatment.
For wine lovers, head to California's Napa Valley for unforgettable wine experiences. Here, wine tours go beyond mere tastings. For instance, at the Cave Tour & Barrel Tasting at Rutherford Hill Winery, you'll go deep into the caves while sampling delectable wines along the way with an opportunity to drink right out of the barrel!
5. International Networking 
Developing an international network is one of the reasons why corporate executives should travel. If you want to expand your business internationally, you should choose a travel experience that opens opportunities for international networking. 
Attending international networking events opens opportunities to receive information on the latest developments in the overseas sector of your industry. It's the easiest way to expand your network abroad since you'll meet corporate leaders from different countries. Your newfound contacts could open you up to opportunities to expand overseas. With an international network, you'll have connections in various countries, which would come in handy should you decide to do business in these countries.
In addition, international networking is the perfect opportunity to listen to fantastic keynote speakers from around the world who will be sharing best practices that can benefit your business.