Just Care: An Interview with Michael Chidzey of Good Signals
A lot of brands say they walk the walk and talk the talk, but Good Signals is one of those brands that gives you a sense they actually mean and do what they say - and get results.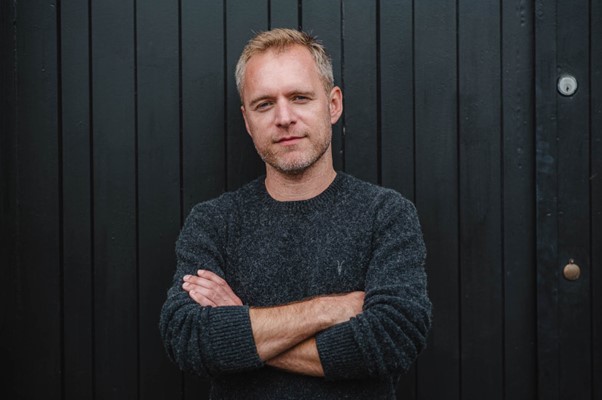 CEO Today speaks to Michael Chidzey, founder and CEO of Good Signals, a digital marketing agency that helps exciting brands earn the attention they deserve online.
He is on a mission to build a company that prioritises caring about who they work with, having a real lasting impact on those businesses and to always keep evolving. Michael built his first website 24 years ago, so he knows a thing or two about the web and growing brands online.
What is Good Signals, and what inspired you to start the business?
We're a digital marketing agency. We help brands worldwide rank better on Google, convert more of their website visitors into paying customers through optimisation and A/B testing and earn them coverage from relevant websites and popular publications.
I built my very first website in '98 – it was pretty terrible compared to today's standards. But even then, I poured my heart and soul into this thing and then was able to share it with a small group of engaged visitors who interacted with it almost daily. That's probably the best introduction I could have ever had to the web and online marketing.
I became that person who friends would come to when they needed help with growing their website's traffic or improving its performance. And that's really how we see Good Signals; as the friend that's just a little further along. And just as with anything, the more you do it, the better you get. Since then, I've always built or worked on websites and in online marketing.
I became that person who friends would come to when they needed help with growing their website's traffic or improving its performance.
In terms of starting the business, it was about seven or eight years ago while I was the marketing director at my last company that I attended one of the world's best online marketing conferences. There, I realised that everything we were already doing in-house was really good – it was more creative, different, efficient, cheaper and was achieving better results than most of the case studies on show.
To give you an idea of what I mean: links and coverage from national newspapers and popular magazines are generally the exceptions – a rarity, not the rule – but we'd come to expect that level of success from our team and every campaign.
So when I was ready to start a business, those experiences shaped a lot of what we do today and led directly to Good Signals.
What does your typical work day look like?
We're based in East London but work with clients all over, so I can be in the office from as early as 5:30 AM to catch those Down Under before they finish for the day. Actually, here at Good Signals, despite all the cutting-edge tools we use, I think our most essential tool is our Shoreditch Grind coffee machine. That's because we're usually on our third brew before most people have had their first. On those days, though, I do finish early.
As soon as I can, I get a notebook and write about anything on my mind, where the pen doesn't leave the paper until I've written three A4 pages exactly. It's a technique that I read about a few years ago and have kept to it since. Not only does it help me work through pressing issues or plan out my day, but it's also an excellent way to remember things, be creative, improve upcoming projects and meetings and just have that time to think about new ways to do things. I tend to underline anything that I may want to add to the to-do list or learn about later.
The rest of my day varies from delivering training or discussing projects and ideas with clients to actually doing the work. It's mostly problem-solving, which can be getting under the bonnet of a website to solve content or technical issues impacting how the organisation is evaluated by search engines, designing A/B tests to solve conversion problems we've identified or working with colleagues to develop creative campaign ideas or content plans to earn clients attention.
We're based in East London but work with clients all over, so I can be in the office from as early as 5:30 AM to catch those Down Under before they finish for the day.
Doing the actual work is my favourite part of the day. I work in digital marketing because I love it, and we are fortunate to work on fascinating projects for incredible organisations. That's one of the reasons why we won't grow much bigger than we are now. It wouldn't be possible to do what we do as well consistently and have time to learn and test anything new if we stretched ourselves across too many clients and projects. That's why we would rather tell you that we are at full capacity than taking on more work than we can manage or be satisfied with delivering an average output.
What advice do you have for others setting up a business?
Just care.
Care about what you are doing, who you are doing it for, the people you're around, and the place you're working at. Care about whatever your craft is, and constantly evolve it. Whatever it is, just care.
That's the one thing we really focus on at Good Signals: the dedication to do the best we can and to keep doing it consistently. It's that dedication that gets results and keeps us evolving and constantly thinking about new ways to do things.
Has there been a time that you were ready to give up? What kept you going?
Lots of times. We often get new enquiries because something has gone wrong on their website and they've seen huge drops in traffic and sales, like the impact of the latest Google algorithm update or when they've changed their website significantly.
When things like this go wrong, especially for gigantic websites, it can initially feel ridiculously overwhelming to tackle – especially if the client is panicking about the impact on the wider business.
A really good book to read in times like this for inspiration and motivation is 'The Obstacle Is The Way' by Ryan Holiday.
Whatever it is, just care.
With challenging projects, once we've analysed the situation and put a plan together, we set ourselves north stars that guide us every day, so we always keep our eyes on the ball, avoid highs or lows, know what to keep customers updated on, and then we can finish the workday feeling more than satisfied despite knowing all the work there is still to do.
At the end of the day, it is incredibly rewarding when you see their rankings, traffic, and sales return.
What motivates you?
Genuinely believing in the businesses we're helping. Also, everybody we work with is lovely, and that really does matter, so we actively want to help them exceed their customer acquisition targets, make them look good and see their businesses grow.
Continuous learning is another huge motivation, as well as competitiveness. To do well in digital marketing, you've got to be competitive. In SEO, for example, nobody aspires to be 30th on Google for an important search query. You always have to strive to be more successful than search competitors.
What is your favourite book?
'Building A Company' by Roy Disney.
I read this after it was recommended in an article by Derek Flanzraich, founder of Greatist and Ness (side note: Derek and Greatist have been such an inspiration to Good Signals and how I work personally, so I recommend digging out his articles and interviews). This particular book, I couldn't put down. It's a biography of Walt Disney's older brother, Roy Disney. Although Walt Disney had a vision and worked obsessively to accomplish it, it was his brother who was able to make it happen.
How do you distinguish Good Signals from other digital marketing agencies?
We only ever have somebody running a project who has been doing this for a long time, but I've never pretended that that is the differentiator because, although it isn't always the case, we think everybody should be like that.
When I started Good Signals it was very much to build the agency that I'd have wanted to work with when I was in-house.
When we first work with an organisation, it's with the understanding that every brand, website, and their customers are different, so to be effective and have a real lasting impact, it requires unique solutions rather than just copying what everybody else is doing, using a set formula and the same checklists and set of tools.
We're all about deep diving into the business – not just the brief – and finding what's right for them and doing it consistently well. It also comes back to the quality, the care, and that the details matter. That's what leads to long-term, sustainable success.
The other thing is that I've never worked for another digital marketing agency, I've always worked in-house, so I don't just think in terms of numbers and analytics but the very real knock-on realities to the wider business, such as how changes to your Google rankings or website conversions can be the difference between hiring teams of people or making redundancies. That's why we never take any client for granted and obsess over their website and marketing like it's our own.
I think it's those things that I felt were missing most and make us stand out.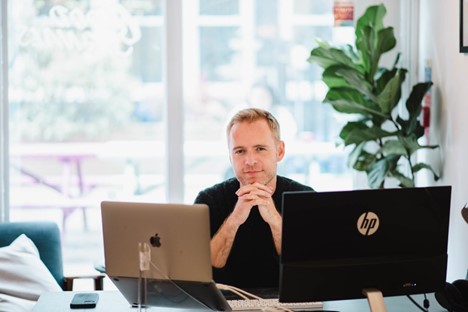 Finally, what is next for Good Signals?
We're not trying to be the next biggest agency. If our clients are in those top positions in search, getting high-quality scores, being featured on websites that they are proud of and implementing winning A/B tests, then we are doing great at what we do – and that's all we aspire to be.
We're currently working towards the B-Corp certification, which is important to us.
Ultimately, we want to help other great organisations do better online. But our goals are to grow sensibly, build a better company, do right by our staff and community, and exceed customers' expectations (and our own) then set the bar higher and do it all again.