Imagination is More Important than Knowledge
The Executive Director of the Harrison County Development Commission (HCDC) Bill Lavers tells us all about his journey and the truly inspiring work he does. Read on.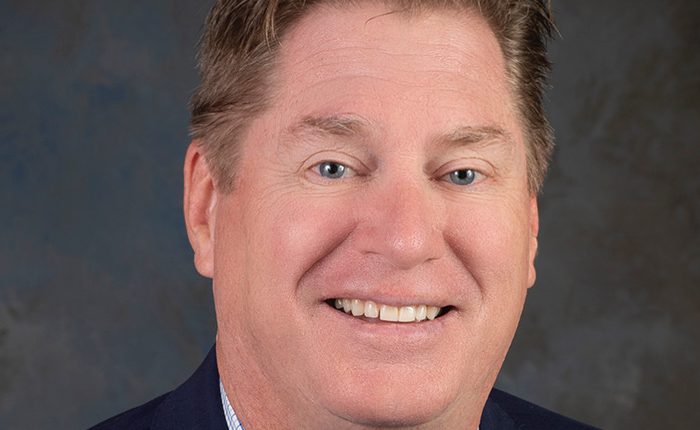 I began my tenure in November 2017. Having lived in various North American locales including Montreal, Texas, and Alabama, I believe the Mississippi Gulf Coast combines the best I've experienced. Some of my recent career highlights range from being a 2022 National Technical Honor Society honoree to an appointment to the Mississippi Defense Communities Council by the governor to being a recipient of a 2022 Forever Young Award.
A banker for 17 years, I was a city president for two Alabama financial institutions, started my own mortgage company, worked for a private developer during Deepwater Horizon and have had other jobs ranging from mowing grass at 12 years old to lifeguard, bartender, construction framing crew, landscaper and retail positions. Along my journey, there have been many incredible experiences, challenges and mentors. Because of this, my passion in life is to create opportunities for others that they may not have realised were possible or within their personal capabilities.
The Harrison County Development Commission (HCDC) was organised in 1958 for the promotion and development of harbours, seaports, industrial sites and other related facilities in Harrison County, Mississippi. HCDC is comprised of a 12-member board with five members appointed by the five city mayors, five members appointed by each of the five members of the Harrison County Board of Supervisors, and two members appointed by the governor. The organisation's budget, land sales, and expenditures of over $25,000 are approved by the county's board of supervisors.
Harrison County is made up of five cities: Pass Christian, Long Beach, Gulfport, Biloxi, and D'Iberville. Each city contributes its own industries, amenities, and character to the area, and they all work together to create a beautifully productive place for business.
Of the six South Mississippi counties, Harrison County has the largest population and the greatest number of cities and is bordered to the south by the Gulf of Mexico. In addition, the county has a large military presence including Keesler Air Force Base and the 403rd Wing Air Force Reserve Command (home of the Hurricane Hunters), the Naval Construction Battalion Center Gulfport (home to the Atlantic Fleet Seabees), the National Guard Combat Readiness Training Center (CRTC) in Gulfport and the Aviation Classification Repair Activity Depot (Gulfport's AVCRAD is one on four in the U.S.) housed on the CRTC base.
This strategic central position has been largely responsible for Harrison County's diversity. Part of the Gulfport-Biloxi-Pascagoula metropolitan statistical area, the county has a wide mix of businesses from retail and manufacturing to pharmaceuticals and healthcare research to composite technology and shipbuilding. Logistically there's rail (CSX, KCS, Rock Island Rail), the deep-water Port of Gulfport (DOD Strategic Seaport designation), and Gulfport-Biloxi International Airport (a joint civil-military public-use airport and second largest in Mississippi).
In addition to new business recruitment and existing industry retention throughout Harrison County as well within our industrial parks, other services provided by HCDC include:
Ownership and management of the Bayou Bernard Industrial District (BBID), Long Beach Industrial Park (LBIP) and the North Harrison County Industrial Complex (NHCIC) with marketing, sales, leasing and business support.
Utility (water and sewer) provider in BBID and LBIP.
Management of the C1 spoil disposal area for dredge material off Reichold Road in Gulfport.
Partnerships with land owners to develop and market properties for expansion and investment.
Coastal Partnership new resident outreach program by HCDC to promote the coast as a premier relocation destination.
SEA Force, the innovative HCDC workforce development paid internship program that connects county high school students with businesses needing their skills.
Foreign Trade Zone 92 Grantee and Administrator for all three coastal counties (Harrison, Jackson, and Hancock).
Some of our notable achievements include the restoration of rail service to Bernard Bayou Industrial District, the creation of Corporate Court which is the first new BBID subdivision since the 1990s, the recruitment of Ocean Aero to Gulfport from San Diego (the first corporate relocation in decades), and engineering the first Buc-ee's in Mississippi.
When I became the Harrison County Development Commission Executive Director, I learned quickly that the organization had a substantial "cash burn" and the old way of operating wasn't viable. HCDC then transitioned into being proactively sales and service oriented. The next challenge was to build an energetic, motivated HCDC team and cultivate support from the dedicated 12 commissioners on our board.  My initial goal remains the same now as back in 2017—to move the organisation forward toward economic growth and an enviable quality of life benefiting the county's businesses and residents.
Each member of the stellar HCDC Team incredible group possesses "superpowers" that help accomplish the goals and tasks. I am a strong believer in empowerment and mentoring.
However, after establishing a strong Team, my next biggest achievement is the creation of SEA Force (Skills. Experience. Adventure)—a novel approach to career exploration in Harrison County.  We partner with local high schools and businesses to match students with the career they think they want to pursue.  Juniors and seniors participate and are recommended by the school and then interviewed by the business.  Through grants from our energy partners, Coast Electric Power Association and Mississippi Power, the Harrison County Development Commission pays the students, while the employers get talented employees at no cost.
For most students, this is their first job, and employers get the opportunity to interview and work with some of Harrison County's best and brightest. An outcome of the program is students have a real job on their resume and a reference and, in turn, they tell their friends about their "cool" experience.  Meanwhile, employers learn how talented some of our young people are. We have helped students find a path forward, instilled confidence and developed mentor relationships that have expanded their career opportunities and horizon.
It doesn't take a lot of money to inspire our youth and change their trajectory.  The traditional speeches by economic developers are about workforce development, economic development and jobs. At HCDC we actually create jobs through our workforce development initiative, I sign the SEA Force paychecks, and we have unlimited opportunity to help others move toward a better career path.
SEA Force would not be a success without the dedication of our partners in the schools including the teachers and advisers who are familiar with their students and their capabilities. Our role is to match the students with the opportunity. If hired, they work with the understanding that class assignments, schoolwork, and their school extracurricular activities take precedence over work.  Minimum employer expectations, proper attire, business etiquette, and punctuality are communicated.
SEA Force interns have helped create national marketing campaigns, written articles published regionally, produced and edited video for ESPN, designed the yearly HCDC custom socks, or learned the engineering specialty they wanted to pursue.  Another significant outcome has been the creation of two-way relationships— students return to school and share what they do and then their friends want to do that as well; the business learns to appreciate how talented these students are and want to hire more.
Here's a success story:  A local plant manager named Mark was having difficulty finding suitable employees.  We took him on a tour of the Career and Technical Education program at Gulfport High School and let him describe the company to 20 teacher-selected students. One stand-out ended up starting immediately as a SEA Force intern at Mark's plant. His first assignment was to repair, reprogram and rewire a machine, which the student fixed in a little over an hour. A specialist would have had to be flown in for the repair at a high cost. As an aside, the student's best friend also ended up working for Mark, and both students became the valedictorian and salutatorian of Gulfport High School.  In turn, Mark became their mentor and helped them with college application theses and references so that these two remarkable young seniors could be accepted into the university of their choice.
This is yet another example of why I am so passionate about creating hopes and aspirations for our youth. SEA Force is not a million-dollar workforce program (HCDC SEA Force wage is $9/hour with employers having an option to supplement that wage) and can be accomplished in your community as well. It's time to stop talking about workforce and actually create the opportunities that exist in our own communities.
Regardless of how much automation is implemented, ALL businesses must run on great people. My job is to initiate opportunities for my team, my partners and my community and in delivering results, I am proud to share some of the phenomenal examples and stories that I have been fortunate to help create.
"Imagination is more important than knowledge. For knowledge is limited, whereas imagination embraces the entire world, stimulating progress, giving birth to evolution."

                                                                                                                        -Albert Einstein
For more information, visit https://www.mscoast.org/