Building The Smart Workplaces Of The Future
While many businesses are already digitalising their workplace, this is only one part of the journey. To continue to attract and retain a new generation of talent, organisations need to build a workplace where technology enables all employees to work better, faster, and smarter.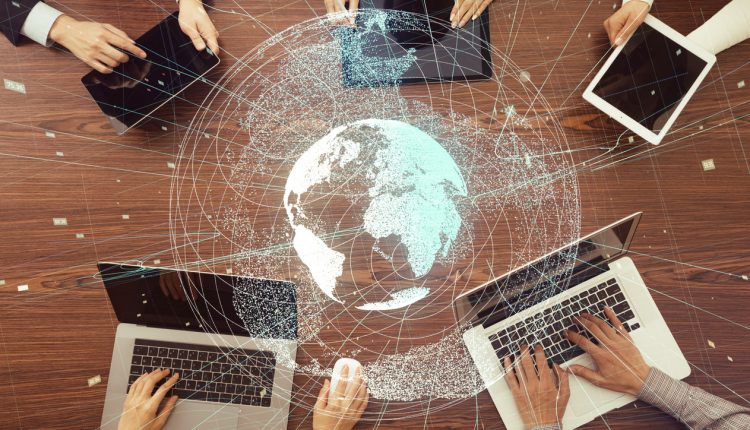 While many businesses are already digitalising their workplace, this is only one part of the journey. To continue to attract and retain a new generation of talent, organisations need to build a workplace where technology enables all employees to work better, faster, and smarter.
This can only be achieved by delivering a smart workplace experience – an ecosystem that seamlessly encompasses digital and print platforms with intuitive, secure cloud technologies and document workflows. Workforce priorities are already rapidly changing, so now is the time for organisations to transform and keep pace. The key is to proactively create an environment where physical workspaces and innovative technologies are interwoven to deliver frictionless employee experiences.
What makes a workplace 'smart'?
We are surrounded by smart products and devices in our everyday personal lives. Our work lives should be no different. A smart workplace uses technology to allow people to work more productively and collaboratively – no matter where they are physically located. It enables employees to walk into an office, stay at home, or sit in a coffee shop and experience the same level of quality, engagement, and ability to do their job, without any decline in service.
In this way, a smart workplace facilitates smarter ways of working. Instant connectivity to systems at the press of one key allows smoother communication between end users, which speeds up and simplifies processes that have traditionally proved frustrating, such as booking a room or timetabling clients remotely. In turn, this helps to maximise employee productivity both inside and outside the four walls of the office.
Collaborative tools and managed services are central to the smart workplace experience. Audio and video conferencing systems – supported by microphones, speakers, imaging units, TVs and interactive whiteboards – enable more seamless hybrid collaboration, allowing employees to use a meeting 'room' collectively and properly, as though they are sharing the same physical space.  
But it's not enough just to buy and plug in all the latest shiny new kits. A truly smart workplace combines technology and services that actually suits the needs of the business and its staff.  The tools selected must work for everyone and should be intuitive, relevant and easily interoperable. Furthermore, organisations need to clearly set out how they intend to use the technology so that employees are fully supported and engaged in its deployment. 
The need to get smart
Pre-pandemic, many businesses were already aiming to make their work areas smarter. But Covid accelerated the shift towards smart workplace technology by at least five years. Newly remote staff rapidly became video savvy, often defaulting to live video as the primary communications tool. When hybrid working subsequently established itself as the norm, business leaders realised that they needed to re-engage with their workforce on a different level.
They can do this by offering employees the best of both worlds. Offices can become collaborative spaces – a place that employees want to go to due to the high quality of facilities and sense of camaraderie. Equally, however, people can dial in from home should they wish, and still get the same experience. This seamlessly hybrid environment will ensure that all employees can get the most out of their working hours.
Workforce expectations have also transformed over the last two years. As the Great Resignation rumbles on, employers are coming to the realisation that impressions count – and technology plays a huge role in this. Employees want to be valued for the work that they do: if on their first day in a new role, they are given a piece of inefficient, off-the-shelf kit that takes hours to set up, they will start their role with a negative impression of the company, making retention significantly harder. 
As wellbeing at work becomes intertwined with technology, tech increasingly forms the bond between the company and their employees. If the organisation strengthens their technology, they also strengthen this important bond.
The challenges facing businesses
Despite these far-reaching benefits, building a smart workplace may seem like an overwhelming task for some organisations. Where do they start? What should they concentrate on? Then there is the ever-present factor of stretched resources and money. These perceived barriers to getting smart have held businesses back from transforming and evolving with the times.
At a time when cyber attacks are increasing, security is also at the forefront of decision-makers' minds. It's no secret that the more technology a company puts in, the more endpoints they effectively have, potentially making them vulnerable. In fact, an AV-Test security report in 2020 found that there are over 360,000 new malware threats each day. Fear of compromising their systems may also be keeping some organisations on the back foot when it comes to embracing smart technology.
But these challenges are not insurmountable. With the right support, organisations can utilise the newest and most transformative technologies in the workplace without compromising on security, affordability or convenience.
Embracing a unified approach
The process of building smart workplaces doesn't end once the technology is installed. Technology needs to be looked after and maintained for its entire lifecycle (and ideally beyond, through responsible reuse and remarketing). By partnering with a managed services provider (MSP), businesses can leverage a more unified approach to the end-to-end management of their plethora of assets. This will give them the scalability to solve problems quickly and efficiently so that all devices are consistently operational from both the office and at home.
Organisations need to feel in control of their own smart workplace environments. It's important to remember that building a smart workplace need not involve a large upfront investment: it can be a financial investment over time. Strategic partnerships can help companies scale their finance in line with their specific needs and capabilities. Furthermore, they provide businesses with an opportunity to improve and tighten endpoint security, giving them the peace of mind of knowing their vital data is protected with complete security built into workplace technologies.
As a new generation of digital natives enter the workforce, it is more important than ever to develop smart workplaces that empower employees with the latest intuitive technology, allowing them to innovate, collaborate and succeed at work, no matter where they are. By being proactive now, businesses can begin to deliver this seamless workplace experience of the future whilst ensuring that processes are fully secure and easy to manage.
About the author: Paul Rylands is VP of Managed IT Services at Apogee Corporation.