Why Brand Tracking Matters
We had the pleasure to connect with Nico Jaspers, who introduced us to the importance of brand tracking and his company Latana.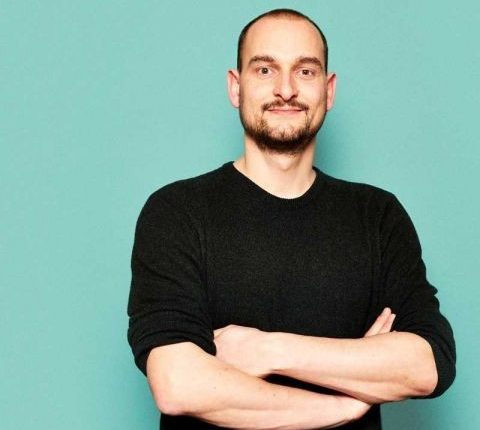 What's brand tracking and why is it important?
Brand tracking is the continuous monitoring
of your brand's health over a period of time. It provides a means to understand what your target audiences think of your brand and how they respond to your brand messaging. In the past, we have seen social listening, performance marketing, and other data-driven tools helping marketeers to make faster and better decisions. However, companies still spend typically 40-60% of their marketing budget on brand marketing which is still largely driven by gut feel and best efforts. Brand tracking is disrupting this paradigm by providing brand marketers with accurate, timely and affordable brand marketing data.
But brand tracking provides more than just data on consumer response to your brand — it allows you to compare your brand performance across markets, KPIs, audiences and competitor brands. It can also identify new audiences or areas to focus on and even pinpoint ones that aren't working out. In the past, brand performance has been somewhat tricky to quantify accurately. However, with the right tools and KPIs now available, it's 100% possible — and highly advisable — to track your brand health and performance.
How can Latana help with this?
If quality and usability of data rank high on your list of priorities, then Latana is the modern alternative you should try. Latana is an AI-powered brand tracking platform that provides companies with consumer data and key insights to help track brand and campaign performance.
Latana provides brand tracking data of much higher quality. We are able to achieve these results through the use of a form of advanced statistical modelling — called Multilevel Regression and Poststratification, or MRP. In essence, MRP uses data to create a model and then uses said model to generate estimates for responses in a survey. So, when given a set of respondent characteristics, the model can produce an estimate for how a certain respondent would answer a particular survey question. his, in turn, provides more precise, reliable data.
Additionally, Latana leverages global ad-tech infrastructure to access organic and casual audiences in the app-based ad space — which allows for authentic and representative brand opinions from 100+ countries and 1000s of cities worldwide. Because of this setup, Latana can produce lower margins of error and allow for flexible audience segmentation, which makes it possible for brands to track the perception of target demographics.
How did Latana come about?
Before Latana, there was Dalia Research (which this year was sold to Pure Spectrum). Fernando Guillen and I founded the company in 2013 after noticing a shift in human behaviour. That is, more and more people were easily reachable via their smartphones. We saw this as an opportunity to open up market research opportunities that go far beyond traditional methods in terms of range and efficiency.
Fast forward to 2019, we saw another need: the need for companies to better understand their brand perception. With Dalia, we already had the technology to generate over 1 billion survey responses per month across 150 countries. Dalia soon became Latana following a decision to provide a way for brand managers to answer the million-dollar question: what does my target audience think of my brand?
What are Latana's goals for the future?
Latana is on a mission to answer the 'ultimate question' for brands: how does our target audience perceive our brand?
Great marketers thrive on quantitative tools, whether this is for social media management or ad-spend. For too long, brand marketers have been left behind, and have made decisions on 'get feeling', rather than data. Without data, there's no way to know if campaigns are effective. Brand marketers are left with little idea if they are driving results or impacting business outcomes. More importantly, companies have no real idea how target audiences perceive their brand.
Latana is on a mission to answer the 'ultimate question' for brands: how does our target audience perceive our brand?
This is our mission. Latana provides a direct channel to consumers that helps brands understand exactly what its key audiences are thinking. With its advanced survey technology and intuitive data-driven dashboard, Latana provides brand marketers with numbers, and a clear view of campaign success and audience perception. We will fully focus on developing the next generation of brand analytics and consumer insights.
What motivates you?
I'm passionate about the intersection of data, research, and technology. If you ask someone a question, you understand what that person thinks and feels. But if you ask millions of people questions, you get a lot more than just a collection of individual thoughts – you get access to the pulse of human perception. And you start to understand the drivers of what makes the world go around.
Is there another sector you are interested in?
My roots in political science always find a way to shine through. For example, democracy is very important to me. Every year, I (as part of Latana) partner with the Alliance of Democracies to bring the latest insights into democracy perception. This year at the summit in Copenhagen, our report made it into the hands of President Barack Obama and I had the wonderful opportunity to hear President Zelensky speak. It was amazing to know that Latana was able to have an impact on such an important topic.
What is one piece of data that has stuck in your mind?
It really shocked me to learn that fake news spreads six times faster than real news on social medi