The CEO Guide To Successfully Scaling A Business
Starting a business is an exciting time - full of new ideas, long hours, and plenty of trial and error. Then you hit a season (maybe a year or two in) where you have more work than you can manage alone and it's time to scale up.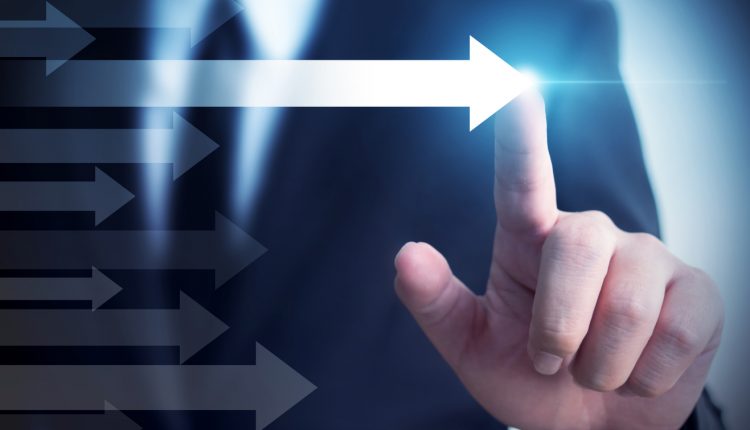 Many entrepreneurs spend at least the first year of business going it alone. However, any successful business owner will tell you that in order to succeed you eventually need to let go and delegate so that your company can grow. 
In this article, Business Growth Consultant Daniel Groves shares the CEO guide to scaling a business so that you can grow your company and thrive in a competitive market. 
1. Set Realistic Growth Targets 
The first stage in scaling up your business involves setting realistic growth targets. Without setting realistic goals, you might have a vague idea of what your business is hoping to achieve but you won't be able to get there. 
According to HubSpot, "A concrete growth strategy is more than a marketing strategy, it's a crucial cog in your business machine. Without one, you're at the mercy of a fickle consumer base and market fluctuations […] A growth strategy allows companies to expand their business." 
Ambitious entrepreneurs (who want their business to support more than just their lifestyle) set growth goals – both realistic and ambitious. These goals give a company direction and something to work towards. They are helpful for defining concrete steps of how growth can and will be achieved. 
2. Expand Your Skill Set 
As an entrepreneur, you spend a lot of time tackling challenges on your own. Often this means you learn new skills and you end up wearing a lot of different hats. So, perhaps it's no surprise that as your business grows, it can sometimes be difficult to delegate tasks to others. However, expanding your skillset is one of the most important aspects of scaling your business. 
According to Lee Finkle, CEO, "You have to be willing to not do everything yourself. You have to be willing to delegate and truly lead through others. You can get away with doing every little task yourself when you're in startup mode, but that will become a significant impediment to your growth."  
Growth requires an expanded skill set of managers and employees who can each fulfil the different needs of your business at a more advanced level. This means it's time to start building a team with a broad range of skills that will benefit your business. 
3. Use Intelligent Prospecting 
When it comes to scaling up your business, selling more can be one of the biggest challenges you face. Not only do you want to win more clients and make more money, but in order to grow your business, you want to attract clientele who will stay loyal to your business for the long term. 
"Intelligent prospecting is simply sales outreach that uses smart tools and techniques to boost results. It improves your ability to identify your ideal prospects, optimise your engagement, and maximise the success of your outreach," says Ryan Welmans, CEO at Sopro. "By continually monitoring your results, you can iteratively amend tactics to focus on high-value prospects and optimise each stage of your prospecting process to create more, and better, sales opportunities."
Intelligent prospecting involves using smart tools and techniques that help boost your results. Instead of wading through thousands of internet results, you can identify your ideal prospects faster, engage with them effectively, and successfully turn them into leads for your business. 
Starting conversations with the people that matter can make a big difference to your business's success. There are many online sales tools that can help you target the best prospects so that your sales team can have the best chance at success. 
4. Collaboration Is Key 
As an entrepreneur, you likely feel a lot of pride in your business. After all, it began with you. However, growth and success aren't achieved alone and if you want to scale up your business and enjoy long-term success, collaborating with other people and organisations is key. 
We recommend that you build a network of connections who can support you on the rollercoaster ride that is running and growing your business. You could consider partnering with investors, entrepreneurs, service providers, suppliers, customers, and other businesses. The more connections you have, the better. 
Building a network of people you can collaborate with will be key to achieving your desired business growth. Collaborating will help you connect with new audiences, and contact people outside of your industry, and it can also (most importantly) help fast-track your company's growth. 
5. Create Clear Business Processes 
If you want to create a scalable business, you need to put processes in place that are scalable. There's no point in micromanaging every aspect of your business because it will lead to burnout, cause confusion for staff, and drastically limit your company's growth potential. 
If you are going to scale up your business, you need to introduce clear processes that are easy to learn and that are standardised across your company. With clear processes in place, you can onboard new employees more easily, avoid costly mistakes, meet client deadlines, and deliver work in an organised manner. 
Creating clear business processes should be done across all levels of your organisation – from senior management all the way through to new employees. This will give you the best chance at success and will ensure your business is scalable. 
6. Find The Right People For The Job 
Often, when you're just starting out, it's easy to hand positions to amateurs. Whether it's to help them gain experience or to reduce your costs, this can be a good short-term solution but can hinder business growth in the long term. 
Just like everything, it's often the nitty-gritty details that get overlooked in business. Departments like HR, legal, and finance are often piled into the "I'll get that sorted eventually" pile. And while this may have worked in the beginning, it can have big implications as your business grows. 
Whether you're faced with harassment claims, emergency fund needs, or inaccurate tax returns, leaving these things to amateurs can ultimately break your business. That's why we highly recommend hiring the right people for the job. While the cost of hiring an expert may be high, it is a worthwhile investment and will help prevent long-term risk and ensure your business can scale safely. 
Final Words 
Scaling a business takes time, thought, and planning. We hope this article will help you take the right steps for your business so that you can enjoy long-term success.