How to Avoid the Sale of a Company or a Merger Leaving a 'Twitter Taste'
Twitter's plans to sue Elon Musk proved another twist in a fractious deal. It's been an acrimonious acquisition process and the entrepreneur's intentions to countersue the social media company suggest there are more difficulties to come before a resolution is finally reached.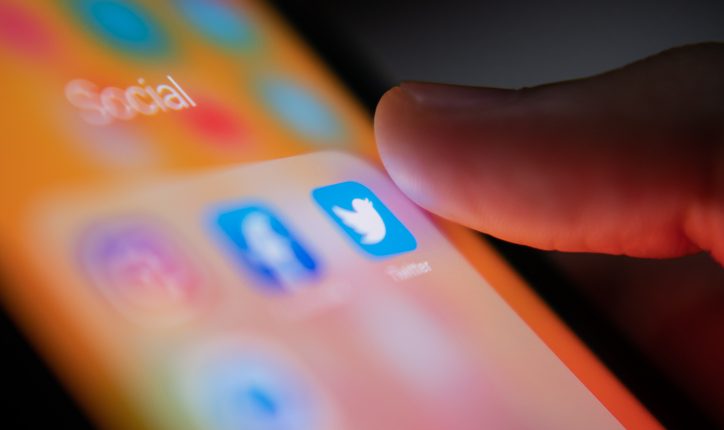 Although it's been a rather unique saga, it's proved a reminder of the complexities, and sometimes hard-to-foresee challenges of buying and selling a business. Such circumstances can prove off-putting for CEOs when thinking about the future of a company. A sale or merger might be overlooked in favour of alternative options that involve fewer external influences and parties, and the relinquishing of control to 'outsiders'. However, the protracted Twitter-Musk deal also provides a stark reminder of the steps CEOs can take to strengthen the certainty of a deal.
Outline an ideal outcome
The binding merger agreement made between Elon Musk and Twitter is likely to be central to the forthcoming trial that considers how this deal is to be concluded. Undoubtedly, the structure of the binding agreement is important but there are initial steps a CEO should take before they even get to this point.
If a sale or merger is being considered, the whole process must start with clear objectives for what's driving that decision. This is one of the first factors we sense check when we're engaged in such transactions. If there's a clear vision governing the whole purpose of the potential deal, it helps to determine what is or isn't suitable in terms of how a deal is structured and progressed.
In many instances, it's beneficial for a CEO to start by looking beyond the immediate value of the company and to focus on drawing up a list of attributes for what would constitute an ideal buyer, and why. Such criteria can prove as useful to prospective buyers as a sales memorandum championing the value of what can be bought and can identify many other things such as culture alignment. It can help to save time, expense, and resource, and minimise any distractions, especially during the early stages of a sale or merger.
In Twitter's case, and those instances where a CEO is approached by a prospective party, the same thinking applies. A CEO should avoid honing in on the attributes of a bidding party and instead consider what they really want to achieve from a sale.
Do the due diligence
As CEOs look to exit, it's advisable to take a two-pronged approach to researching the credentials of prospective new owners. A selling party should undertake their own due diligence, referring to the purpose of the sale and the criteria they have outlined for buyers to meet, to determine the suitability of a bidder.
Due diligence should also involve a tender process where buyers are invited to make their pitch early, as part of their expression of interest. All too often, it's not unfamiliar for the early stages of a sale to prioritise bringing as many bidders as possible to the table, with the view to creating competition that maximises the potential return for the exiting CEO and/or shareholders. Placing more emphasis on what a buying party can offer will help better align the business with a more suitable buyer. It can also be a more effective tactic for encouraging healthy competition that goes the distance of the sales process, as quality is prioritised over the quantity of bidders.
Properly understanding a buyer's motivations and plans will help to avoid any nasty surprises and can also pave the way for creating internal buy-in to the sale process. Sharing the intentions of prospective new owners with key stakeholders such as employees can avoid speculation and allay fears, creating a more seamless transition for an exiting CEO. Full clarity of what a buyer's motivations are for acquiring the company and their plans will also provide the foundations for more progressive negotiations.
Reaching an agreement
A binding agreement is a legally enforceable contract. Once signed by all relevant parties, it essentially means that any failure to fulfil the terms of the contract can be contested in court. Elon Musk and Twitter are both claiming that each party breached different provisions of their binding agreement. The entrepreneur is relying on the agreement to terminate his obligations to buy the social media company, whilst Twitter is leaning on the agreement to force Musk to complete his proposed purchase.
In England, a legally binding agreement for the sale and purchase of a business is normally only entered into at the time of the sale. Parties usually use the form of 'Heads of Terms' to agree principle terms in advance of the main negotiations, but the majority of the content of that document will be non-legally binding and is simply used to identify the fundamental terms of the deal, and to iron out any issues that may require further negotiation.
Before any party enters into any form of binding legal agreement, detailed consideration needs to be undertaken, from a dual due diligence process, right through to detailed negotiations of fundamental terms. By having clear objectives for the purpose of the sale and an intended vision for an appropriate buyer, a CEO can ensure that by the time they reach this stage of the agreement, there's considerably less scope for significant differences. This approach will help reduce the potential for drawn out and fractious sales processes and those that risk leaving a bitter taste created by unexpected twists and turns. 
About Forbes Solicitors
Forbes Solicitors is an award-winning law firm, with 10 offices across England that looks after the interests of clients nationwide.
The firm has 57 partners and an overall headcount of nearly 400, advising on a wide range of commercial and personal matters. Forbes specialises in supporting SMEs, providing legal expertise in practice areas including litigation, commercial, corporate legal services, employment, insurance, commercial property and individual services.
Forbes holds the ISO9001 Quality Certification and in its recent assessment it was described as "exceptional". The firm is ranked as a Legal 500 Top Tier Firm and a Chambers and Partners Leading Firm, receiving 70 nominations in the latest editions. Furthermore, a number of its partners are included in the elite "Leading Individuals" list, the "Next Generation Lawyers" list, and 41 of Forbes' solicitors are listed as recommended lawyers. Forbes is also a member of LawPact® – the international association of independent business law firms – which supports the expansion of its national and global reach.