How Investing In Your People And Culture Drives Better Business Success
Since the pandemic, many businesses introduced a variety of new work perks and wellbeing initiatives to look after their employees. And, as we entered the post-pandemic world, prioritising employees' wellbeing has not been abandoned by business leaders – if anything it's been intensified.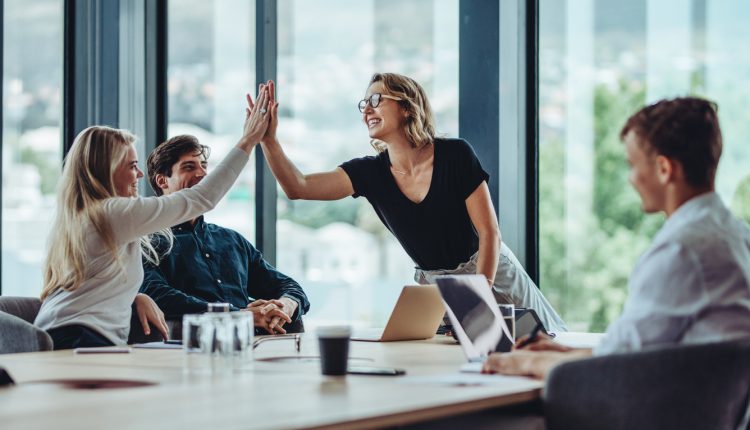 With the cost-of-living crisis, the 'great resignation' and the energy crisis all building momentum, HR and business leaders need to go above and beyond to keep their teams motivated and engaged.
The importance of fostering a healthy business culture
It's well known that a people-first workplace culture leads to a more productive workforce and better business success – something Virgin Incentives knows all too well as it was recently crowned "Employer of the Year" Award by Thames Valley Chamber of Commerce.
The Award itself recognises organisations that demonstrate excellence in the promotion and implementation of a learning & development culture and how its people and culture have contributed to outstanding business success. To win such a prestigious business award is a credit to our wonderful people, and the amazing work they all do as one team. Virgin Incentives were also proud runners-up for, 'Excellence in Customer Service' and for 'Business of the Year' Awards.
In this new, competitive world of work, creating a robust, authentic, and sustainable workplace culture for your people is key.
Alongside a more productive employee base, prioritising culture and employees will also help HR leaders attract and retain the top talent. Amid the 'Great Resignation", the talent pool is as competitive as ever, and employee turnover is expensive. 
A good workplace culture that prioritises its people will be an attractive place to work, employees will less likely want to leave and the HR managers should also have their pick of the very best talent when hiring for new roles.
The conversation has also been ticking along about the importance of a work-life balance. Research has found that those with a poor work-life balance are more likely to report ill health and symptoms of burnout. Ensuring employees are happy and engaged at work and have time to enjoy non-work-related activities will reduce the risk of burnout which in turn will mean they're less likely to take sick leave.
Tips on how to create a people-first work culture
It may seem obvious, but adapting your benefits package is one way to contribute toward a people-first culture. Some businesses provide their employees with memberships to ClassPass, offer exclusive access to sporting events or even allow pets in the office. Businesses that introduce employee incentives that improve their employees' work-life balance are likely to achieve a people-first culture more easily and also have better employee loyalty.
Another great way business leaders can show employees they care is by rewarding them for their hard work. Many companies offer corporate gifting options, such as gift cards to try new experiences or have free food trucks visit the office on special days. Rewarding your employees regularly will help them feel valued, cared for, and appreciated. 
As well as rewarding employees for hard work, having a flexible working policy is essential in this day and age. Research has found that two-thirds of people would not apply for a new job unless it offered hybrid working, and a further 72% of office workers would prefer long-term flexibility over where they're based compared to extra money. Flexibility is not a luxury anymore and businesses' that understand this will be seen as a more attractive place to join. Why? Because hybrid working enables employees to have a better work-life balance and will increase workplace happiness.
Finally, there's no such thing as 'one size fits all' – leaders need to adopt a bottom-up listening approach to understand what makes their teams happy and motivated and work to customise HR policies to best fit their way of working. These factors will all contribute to a business's success.
About the author: Danni Rush is Chief Operating Officer at Virgin Experience Days and Virgin Incentives and Virgin Experience Gifts.