Simplifying & Redefining Logistics
We speak with Bahtiyar Nomozbaev, the CEO of Delta Global Solutions, a logistics and supply chain management company headquartered in Tashkent, Uzbekistan, with offices in Singapore and London. Delta Global Solutions is all about bringing creative solutions to supply chain problems.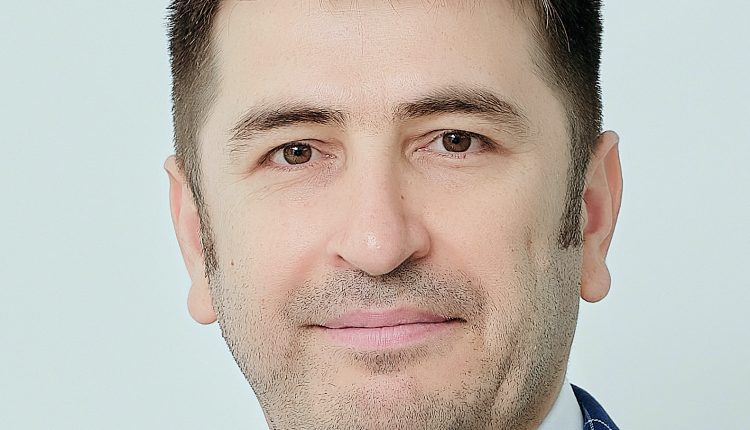 What makes Delta Global Solutions stand out?
Our work requires commitment, organisation skills and a lot of stamina as we work under enormous pressure most of the time to move goods, manage information and allocate financial resources globally, when and where our customers need them. Today's customers increasingly demand not just off-the-shelf services but out-of-box solutions to optimise their operations and save costs. That means our work involves digging deep in our customers' supply chain operations to uncover inefficiencies and develop solutions to eliminate them.
Delta Global Solutions is primarily an air freight solutions provider, partnering with major air carriers and international cargo agents to link our customers to global markets. That being said, our full portfolio encompasses all modes of transport and vertical logistics solutions designed to meet the needs of sectors as diverse as healthcare and aerospace industries. We combine our people, processes, technology and organisation capabilities to create an efficient control tower and one-stop solution to meet our customers' varying supply chain needs, from procurement, transportation, customs clearance, first and last-mile services.
In 2020, our quality management system at Delta Global Solutions was certified by Germany's TÜV Thüringen e.V. to conform to the requirements of ISO 9001:2015. This is a testimony to our team's commitment to high-quality and consistent logistics services that meet our customers' requirements. Being an ISO-certified freight forwarder also means we proactively manage risks in our business and our customer's supply chains, and regularly train our people at all levels to meet evolving business challenges. That's one reason why we have put Kaizen philosophy front and centre of our business culture.
Another milestone was achieved in 2021 when Delta Global Solutions became the first and only company in Uzbekistan to be certified by IATA (International Air Transport Association) to promote, sell and handle international air cargo transportation. Being an IATA Cargo Agent provides us with industry recognition as a freight forwarder and makes us a reliable part of an industry successfully transporting $5.3 trillion worth of goods every year.
What are Delta Global Solutions' vision and key values?
Our vision is to simplify and redefine logistics for our customers through technology leverage, process approach and outstanding service. Our core values of passion, ownership and integrity reflect our team's unique identity and serve as a guiding compass for our business. Passion is what drives us to be our best every day, persevere in the face of challenges and consistently deliver impeccable results for all stakeholders – employees, customers and the greater society. Ownership means we empower people at all levels of our organisation to make decisions in the best interests of our company and be accountable for the results. Integrity​ is about ensuring that our business practices are guided by transparency for all stakeholders and complete compliance with existing laws and regulations. We hold ourselves to the highest ethical standards in all our business dealings.
What are some of the biggest air freight supply chain challenges you or your customers are facing today?
There are two key issues all stakeholders in the air cargo supply chain are facing today: price volatility and capacity shortage on multiple routes around the world. This is mainly caused by the extremely high demand for air cargo as post-Covid recovery efforts continue worldwide and more recently, the ongoing military conflict between Russia and Ukraine. At Delta Global Solutions, we leverage our strategic partnerships with major carriers so that our customers have continuous access to passenger belly and cargo main deck capacity at reasonable prices while we continue to work tirelessly on expanding our global network through a combination of interline agreements and air+trucking multimodal solutions to bring online more destinations.
What are you currently working on? What's on Delta Global Solutions' agenda for the next 12 months?
Today's competitive environment requires us to be flexible in our strategic approach, able to think ahead and focus on the bigger picture beyond the "business-as-usual". We continuously track market trends and strive to respond to emerging opportunities with speed and prudence. In 2022 and going into 2023, we plan to continue working with our entire team to bring our services to a wider audience, strengthen our core capabilities and deliver on the commitments we took on ourselves.
One exciting project we are now working on is aviation brokerage services. This involves providing services to airlines operating regular or charter flights to Uzbekistan, from ground handling, obtaining flight permits to air cargo sales and marketing support. While we are not necessarily new to this business – as our core members come from an aviation background – this specific area requires deeper aviation expertise and the ability to forge and maintain strong strategic partnerships with key players, from civil aviation authorities, airports and government agencies to airlines and cargo agents. In emerging markets such as Uzbekistan, coordination with local authorities could be challenging due to poor knowledge of the legal environment or the overly complex process. Our job as an aviation services broker is to bring together a host of disparate government services into a single interface for our airline customers, thus simplifying the entire permit application and coordination process. As part of this project, we have recently partnered with MNG Airlines of Turkey to support their international cargo flight operations between China and Europe via Navoi International Airport in Central Uzbekistan.
In another major project, we are leveraging Delta Global Solutions' regional trucking capabilities to build a Central Asian road feeder network for Turkish Airlines. This involves linking Turkish Airlines' air cargo hubs at Tashkent and Navoi airports with regional airports and bonded warehouses across Central Asia – Uzbekistan, Kazakhstan, Kyrgyzstan, Tajikistan, Turkmenistan and Afghanistan. By simple definition, road feeder service is the last mile for air shipments executed on the ground. It is about delivering air cargo to remote destinations where an airline does not operate direct flights due to a variety of reasons – economic infeasibility or lack of appropriate airport infrastructure. Road feeder services of Delta Global Solutions allow airlines to capture more value by extending their reach beyond the tarmac while ensuring visibility and safety of air cargo while it travels inland. This also means increased efficiency and cost-saving opportunities for airline customers – end recipients of the air cargo – since our services eliminate the need for them to travel to big air hubs to directly pick up the goods.
Earlier in 2022, the UN World Food Program chose Delta Global Solutions as a logistics vendor to deliver critical aid supplies to the people of Afghanistan. This allows us to work alongside WFP to support the people of Afghanistan, leveraging our regional network and logistics capabilities.