Mental Health Awareness Week: It's Lonely at the Top
The week of 9 – 15 May marked Mental Health Awareness Week in the UK and this year, the official theme was loneliness.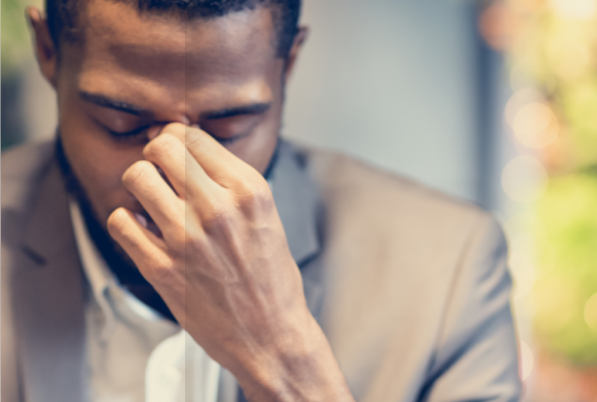 As the saying goes, it's lonely at the top. CEOs and founders often experience loneliness, marking it down as an occupational hazard, and it can, unfortunately, lead to a dark recurring cycle of mental health problems. In fact, entrepreneurs are 50% more likely to have poor mental health than the general population, according to the latest research.
The reasons for these disproportionate figures are myriad but the solitary nature of the early-stage journey is prime amongst them. Time and money constraints often force founders to work long hours on their own to drive their business forward and this can be a very lonely place. This can sometimes lead to mental health decline, and with no one to turn to and a business to run, founders and CEOs can feel trapped in this cycle.
As the Founder and CEO of Connectd, I speak from experience. Having a support network around you is so crucial when running a business, and it's one of the many reasons I founded my company: to bring connection to a very disconnected industry.
There were several strategies I implemented to continue working on my business whilst also building resilience to protect my mental health during difficult times. Combating loneliness was certainly an important driver for this.
Build a community
As a CEO, you must help people to connect, both in your team and across customers. People do genuinely want to help and support each other, so encourage conversation and help people develop relationships. Be kind, humble and supportive, so that you're someone they want to work with. You're also more likely to want to keep going if you have someone to bounce ideas off, share frustrations, and celebrate wins! This community includes friends, family, and peers in the industry. I'm a big advocate of mentoring and think that finding someone you respect and trust who can support you in your business is invaluable.
I'm also a huge advocate of creating a sense of community and kinship within the company and at Connectd, we actively encourage our team to socialise and create strong relationships beyond the confines of work. In fact, we recently took all 22 of the UK team to spend a few well-deserved days in Lisbon together and it undoubtedly strengthened our bonds. I'm a firm believer in inclusivity, support and friendship as cornerstones of any great startup.
Believe in yourself
Running a startup is challenging. To succeed, you need to be truly dedicated, which means you need to accept that a lot of your time is going to be focused on building your business. This will come a lot more naturally if your business is built on passion, and you believe that what you're doing is worthwhile. If you truly believe in your idea – and in yourself – you will bring your team and your investors along for the journey. The Connectd platform solves problems I've seen throughout my career, so our purpose is something I believe in incredibly strongly. It's the driving factor and why I get up in the morning.
Accept that you can't do it all
Not everyone can do everything. There's always so much to do when running a startup and it requires expertise in a number of different fields, from accounting and legals through to investor outreach and marketing; put simply, you can't do it all. That's where having a cohesive team can be especially helpful, making sure you bring in the right people for each task. Building a team is crucially important for growth as is recognising when it's time to let go of the reins on certain responsibilities and trust the team you have created.
Accepting that you can't do it all is also about knowing when you've done enough in a given day, or for a particular task, allowing yourself to step back and appreciate the progress you have made.
Celebrate your successes
It's incredibly important to acknowledge and celebrate the progress you make. Whether it's writing down your small successes every day, keeping track of how investments are improving or simply reflecting at the end of every month, it's crucial to enjoy the wins and use them as fuel for your fire. The startup world can be unforgiving at times and it can be easy to dwell on the difficulties and even find yourself struggling mentally, as a result.
Just remember to focus on the positives and use them as drivers to build and maintain a mindset of enthusiasm and growth. All too often, you can get so swept away with your growing list of tasks that you can't see the wood for the trees. Dedicate regular time to step back and reflect on all you've achieved so far.
Learn to take energy from your business
Start-ups especially are a hub of energy and movement and, it must be said, ups and downs. The only way to survive is to find energy from the journey itself. Most start-ups fail – we all know this – so getting the exit can't be the only thing that provides the motivation to keep going. You need to genuinely love the journey, as it's hard to do the 18 hour days if you don't love every single minute of it! You really need to learn to love the lows because they make the highs feel even sweeter.