How American TelePhysicians is Disrupting Healthcare
Waqas Ahmed is the founder and CEO of American TelePhysicians - a digital healthcare and telemedicine company with operations in multiple countries. ATP has pioneered the concept of online healthcare eco-systems. Utilising its virtual care technology, a network of virtual speciality physicians, and a direct-to-consumer healthcare marketplace platform, American TelePhysicians brings medical services to patients' doorsteps with price transparency.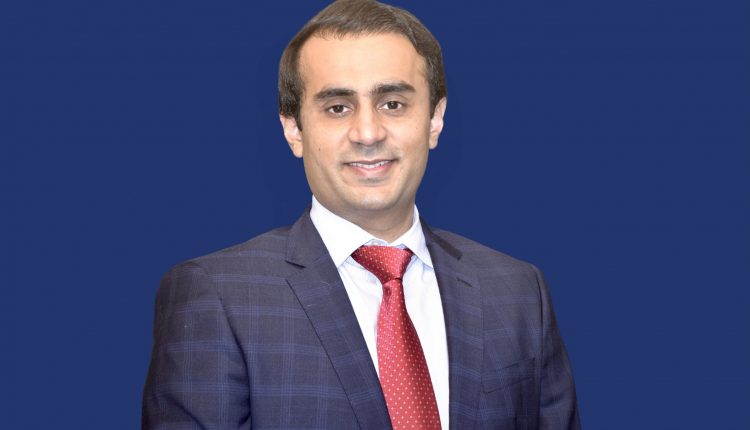 Besides being an expert and international speaker on telemedicine, Waqas is also a practising Nephrologist in Jacksonville, Florida. We caught up with him to hear all about how his company is disrupting the healthcare field.
How was the idea about American TelePhysicians born? 
The idea was born in 2016 out of necessity due to my own experiences; as a physician, patient, and caregiver of my parents. While I immigrated to the US, my parents still lived in Pakistan, and it was getting challenging for me to be closely engaged in their health remotely. I was also disturbed to see those elderly patients in my clinic who were being brought from senior living facilities on stretchers. Both situations led me to look deeply into telemedicine. Around the same time, I hurt my back, and I paid $1800 for my MRI, even with insurance, and it was a surprise bill (the same MRI on our marketplace platform CURA4U can be booked for around $400).
So, all these experiences led me to envision an online healthcare eco-system model, which can not only facilitate patients and their family members to get affordable healthcare services with price transparency but also enable healthcare service providers to deliver care to the doorstep. We started with launching SHIFA4U project in Pakistan in 2017, which led to our recognition at United Nations, followed by which we launched projects in the USA.
How is the company disrupting the healthcare sector?  
Telemedicine or Online care is the future of healthcare; however, it is not just physician-to-patient video encounters. Rather, it must be a connected online eco-system to ensure that all the required healthcare services, including diagnostics, remote patient monitoring, pharmacy as well as specialists are interconnected, and that's what American TelePhysicians (ATP) is doing i.e., building online healthcare eco-systems. It has three integrated verticals, online or virtual care technology (SmartClinix), a healthcare marketplace platform (CURA4U) and multi-speciality physicians. We customise technology platforms based on healthcare settings and workflow requirements to deliver efficient healthcare. We are the first and only telemedicine company that provides online care in all three healthcare sectors, acute care (hospitals), post-acute care (senior living facilities), and chronic care (direct to patients). Our marketplace app CURA4U is disrupting the healthcare marketplace by providing patients access to many healthcare services with price transparency and savings (Amazon of Healthcare model).
What are your goals for the future of American TelePhysicians? 
In 2020, we proudly launched our first speciality project, NeuroX, an online Neurology care portal where patients can do online consultations with board-certified neurologists to discuss their brain health issues. We expanded its services to hospitals and senior living facilities. We then launched SleepRx (an online sleep clinic). Now we are working on launching multiple other online speciality care platforms for heart, kidneys, diabetes, hypertension, and liver diseases. We are also expanding in international markets and looking for partnerships. For example, in Pakistan, we have launched HepRx project to help the government in eradicating hepatitis by offering screening at home followed by online consultations and treatment right at their homes.
What do you hope your legacy to be? 
Honestly, I am passionate about accessible, affordable healthcare for all patients, and want to see ATP a global name in this healthcare space. I am also passionate about entrepreneurship, and I believe young healthcare professionals should also start or join start-ups. I give most of the credit to our incredible team for our success so far. By bringing healthcare to patients' doorsteps, we are doing our small part to make sure that everyone is receiving the care that they need for a longer, healthier life.
Website: https://americantelephysicians.com/