Delivering the Right Medicine to the Right Patient at the Right Time
We speak with Shaun Chilton, CEO of Clinigen - a global, specialist pharmaceutical services and products platform focused on providing ethical access to medicines. The Group operates from sites in North America, Europe, Africa and the Asia Pacific.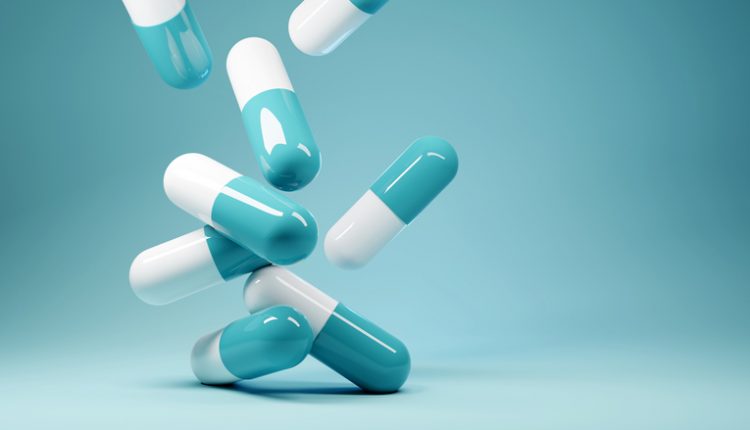 Clinigen has more than 1,000 employees across five continents in 14 countries, with supply and distribution hubs and operational centres of excellence in key long-term growth regions. The Group works with 34 of the top 50 pharmaceutical companies; interacting with over 5,000 hospitals across more than 115 countries.
Can you tell us more about Clinigen's mission and values?
At Clinigen, we are dedicated to enabling quicker and broader ethical access to medicines around the world for patients with unmet needs. Our mission is to deliver the right medicine to the right patient at the right time. We achieve this through a global platform offering pre-and post-launch support to pharmaceutical and biotechnology companies through the provision of specific services and capabilities. This allows these companies, our partners, to accelerate the development of, and access to, their critical medicines and we are the 'go to' place for Healthcare Professionals to gain access to these medicines in a time-efficient and ethically compliant way.
A core set of values underpins Clinigen, known as 'The Clinigen Way'. One of the most positive and inspiring things about this company is the pride in what we do – you can physically feel that pride when you walk into a Clinigen building – and the difference it makes to patients' lives. Clinigen is a business that does good, vitally important work but it's not just about what we do but equally as importantly, how we do it. We want our reputation to be the most trusted global provider of access to medicines. That reputation will stand and fall on the quality of our people and our relentless drive for the highest quality standards and efficiency. The patient is central to everything we do, every day.
What makes Clinigen unique?
Around the world, millions of patients can't access the medicines they need when they need them. New medicines must go through a complex and lengthy development process before they can be approved and launching these medicines may then take years in some countries and may never happen at all in others. Meanwhile, established medicines may be deprioritised, or long-standing supply chains disrupted.
Clinigen exists to enable quicker and broader access to these medicines around the world. Our global platform stretches across a medicine's lifecycle, from phase II to commercial. Offering a critical service to pharma and biotech companies by simplifying their partnering strategy. And saving time and resources for healthcare professionals sourcing vital products.
What makes Clinigen unique is the way we have connected our services and products together to effectively sit between the owners/developers of critically important medicines and the hospital physicians and pharmacists who want access to them – quickly, ethically, and repetitively. We are the only company in the world that has the ability to manage the world's pharmaceutical markets, whether they be licensed or unlicensed markets. It is the unlicensed markets that are becoming of increasing importance both to the pharma and biotech companies. The companies need to ensure that their medicines reach the right patients at the right time (hence our mission!) and that the supply into markets where the medicine is or remains unlicensed is done in an ethical, regulatory-compliant way for specifically-approved situations. The HCPs need a time-efficient solution to finding these medicines and require the highest standards of quality assurance. By utilising the services and global capabilities of Clinigen, all parties involved benefit.
What makes Clinigen unique is the way we have connected our services and products together to effectively sit between the owners/developers of critically important medicines and the hospital physicians and pharmacists who want access to them – quickly, ethically, and repetitively.
What do you see as the greatest opportunities for Clinigen?
Access to medicines is a long-term unmet need for pharmaceutical and biotechnology companies and healthcare professionals (HCPs) globally. A significant % of the world's population still don't have access to the medicines they need.
The majority of Research & Development is being done by smaller companies who need to partner around the world as they don't have the capabilities to manage their medicines globally. We work with 500+ companies but do not offer all our services to all of them and there are plenty more to partner with, so we can certainly expand and extend our business in the next few years.
Pressures on global supply chains and the presence of counterfeit and substandard medicines means companies and HCPs need a partner they can rely on and one that can deliver a quality-assured service and solutions globally.
With a platform that now spans over 570 pharmaceutical and biotechnology clients and partners and thousands of HCPs that have utilised this platform over the past 12 months, we have the ability to continue to embed ourselves as the critical link between the two sides and maximise the value of these relationships.
What else is on Clinigen's agenda for the next 12 months?
The work we do at Clinigen is an important part of our pharma clients' ESG strategies, for example helping to facilitate better access to medicines on a global basis is directly aligned with some of the UN sustainable development goals – something we ourselves have signed up to. Whilst ESG is something we have had to get better at communicating about to our stakeholders, a lot of the key principles have always been at the core of the business and are not necessarily new. Driving a diverse, responsible, thriving culture has been aligned with our values for some years it just has not necessarily been something we have communicated as well as we could.
Our new ESG model helps us better outline our approach to these principles and ensure we have a continued and consistent focus on the right areas. For example, a key area of focus for us over the last 24 months has been employee engagement and we have worked hard to improve on this through management training and an employee engagement platform that is rolled out globally. Another area we are focused on is our impact on the environment and we are already taking steps to put together a more global picture of this so that we can put in place a sensible action plan. Certainly, ESG is here to stay and given the global nature and size of the pharmaceutical industry, we can make a hugely positive difference if we get it right.
From a business performance perspective, we continue to turn our significant order book across the Services division into completed projects. Doing this and doing it well is key in FY 2022. Alongside this, the continued progress of the Products division with some interesting expansion opportunities will remain a focus.
For more information, visit http://www.clinigen.com.