CEO Today Global Awards 2022: Interview with Terrence Moorehead
We hear from CEO Today's top business leader of 2022 for the USA.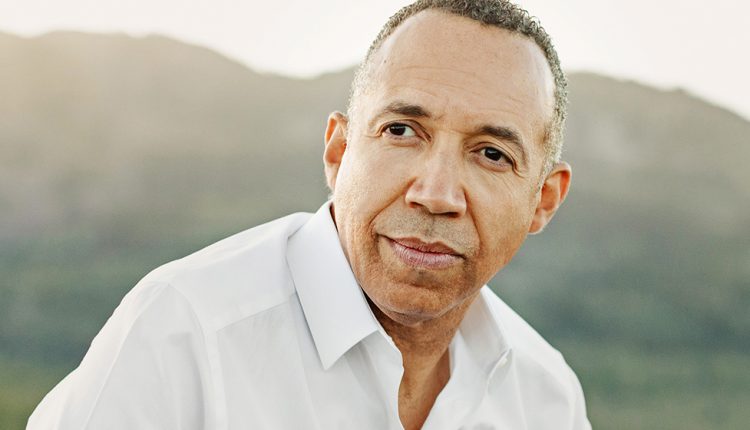 Can you tell us a bit about your career and how it led you to become part of Nature's Sunshine?
A lot of my career growth was by chance and simply continuing to say "yes" when opportunities presented themselves. I was not looking to go into the beauty industry – as a matter of fact, when I started talking to Avon in the early 90s, they were talking about customer growth and entering new markets and expanding new categories, and I thought to myself: "These people must be crazy!" They were talking about expansion while everybody else was talking about business process, redesign and re-engineering of corporate structures. I joined the company and told my wife I would give it six months.
When I joined the company, its sales were at roughly $2.5 billion. We doubled it to $5 billion and then doubled it again to $10 billion, and when I left the company it was over $12 billion. Throughout my journey we did everything we said we were going to do, climbing every hill and taking on every challenge, and refusing to say no to opportunities for success. That was what took me around the world; when nobody else wanted to go down to Brazil while there was a terrible situation down there, I raised my hand and said I would go and work with that team. When nobody wanted to go to Mexico or Germany or France when they were in trouble, I raised my hand and said I would work with those teams too. So I built a reputation for being willing to work hard, roll up my sleeves and do the work to find a path towards success.
That led to my first line position as a general manager in Avon Italy. After about a year I was fluent in the language and had my legs underneath me, and moved the company's bottom line to its highest profitability in the history of the company, and from there that just created other opportunities. I would continue to say "yes" to these opportunities even if they were challenging, because I believed in each instance that there was something there that had not been surfaced yet.
I believed the same thing when I was contacted by the board of directors and they started telling me about Nature's Sunshine. Again, you had a company with an incredible history, outstanding capabilities in manufacturing and R&D and an in-depth network of distributors. We had a global footprint, but not any significant branding or marketing collateral.  The company had not focused on the field fundamentals and did not have a digital presence whatsoever. They had not leveraged a strong footprint to be relevant in the market. We also were not telling the story of our amazing manufacturing capabilities in an industry where 85% of the other companies out there do not manufacture their own products – they get them from third-party manufacturers who are not as good as us.
When I joined the company, its sales were at roughly $2.5 billion. We doubled it to $5 billion and then doubled it again to $10 billion, and when I left the company it was over $12 billion.
As an incoming CEO, you want to identify two or three potential growth vectors that you can exploit, and in Nature's Sunshine I was looking at six different ways to drive significant growth in the company. Potential on top of potential. That is why, now that we have put new strategies in place to deliver on our capabilities, we have been able to deliver six consecutive historic quarters of growth, breaking all kinds of records and reaching new heights that our founders could never have imagined.
What new experience and insights have you gained since taking up your leadership position?
Every day is an opportunity to learn something. If you are trying to get into the digital space, you had better be learning every day as well! I was the one in Avon who took over our eCommerce business back in the early 2000s and grew our beauty website to be the largest in America, so I had a thoroughly extensive experience of working digitally. But coming here, with how we are trying to reimagine our business and reinvent what we do, it is opening new doors and providing new learning opportunities in all dimensions. Whether that is how we use data, how we use digital tools to build our affiliate relationships, or even getting into more sophisticated things like using data to build personal health regimens for people, there is a tremendous amount of learning there as well. There are not many companies out there doing what we are doing, the way we are trying to do it.
If you had to settle on one thing that you would say is the most interesting aspect of your role, what would it be?
That is like asking me which is my favourite child! Part of my role is operational, and as the CEO of a public company, the other huge part of my role is managing investor relations, and also managing the team and the organisation itself. It is hard to unwind any one of those things, but I would say that from a company standpoint the newest part of what we are trying to do is the latter part – managing investor relations – because it was the area that had been worked on the least. Previously, the strategy and results simply were not there. Now we have seen multiple years of significant results, and I am having to spend a lot of my time working with investors and analysts to talk about the business and to build out that shareholder base.
That is something very different for Nature's Sunshine. Again, we had shareholders out there, but there was not a lot of activity and activation involved in how we approached them. That stuff is not necessarily the sexiest; I would much rather be working on rebranding or working on our new campaign or new technologies from a digital standpoint, but that really is critically important to our investor base and I do enjoy working with them, because they are a helpful group of partners for us. They believe in the business and what we are doing.
Every day is an opportunity to learn something. If you are trying to get into the digital space, you had better be learning every day as well!
How has the COVID-19 pandemic impacted these investor relations and other aspects of your work?
COVID has of course been a challenge for us. There were many companies that were able to benefit from people's heightened awareness of their health and wanting to take care of themselves, especially those companies that had already built out a digital infrastructure. Unfortunately, that was an area of neglect for Nature's Sunshine. When I joined in 2018 we had zero people focused on it – the IT team had set up a functioning website and that was as far as i could say Nature's Sunshine was digital in that year. In 2019 we set our sights on becoming a digital, technology-driven company, but by the time COVID rolled around in early 2020, we had not launched our new website yet; that ended up launching in September of that year. Really, we got all the pain of COVID-19 without any of the other consumer benefits to put ourselves in a position to serve people well.
However, we had started launching some of our transformation strategies in early 2020, and that helped us attract more consumers to the business around the world. Now, just through organic growth – people being attracted to the new branding, new practices being put in place that allowed us to be introduced to a new group of consumers – we saw steady growth and a steady increase in the number of consumers being interested in the Nature's Sunshine brand. And it was global, too.
Can you tell us more about the new AIVIA nutrition line?
AIVIIA is a new line of nutrition products with some great technology behind it. The wonderful thing about AIVIA is that it is all-natural and all-clean… and it tastes great! I was surprised to find that I am using the protein every day now. My secret is that I take one scoop of chocolate and one scoop of vanilla to get a smooth creamy blend with either almond milk or oat milk.
We actually have a number of athletes who are using the new nutrition line – they said they had maxed out on their workouts, then started using AIVIA and managed to break through. You do not have to be an Arnold Schwarzenegger or Dwayne Johnson workout type of person; it is useful for weekend warriors, people who just want to get a great workout whether by themselves or in a high intensity workout class. But it is also quite excellent for elderly users who need to maintain muscle mass, so it is a phenomenal product across the spectrum for a broad range of consumers.
What other developments might be in store for Nature's Sunshine and yourself?
There is a lot going on. One of the most exciting things we are working on is our personalisation program, which is designed to help consumers improve their health by having a fully personalised regimen of products tailored specifically to them. Nature's Sunshine is uniquely positioned to help support consumers' individual needs because we make over 600 products – herbs, supplements, minerals, vitamins and blends that we manufacture. So we literally have something for everybody!
When you start putting those in the right combinations for different people, you can really help them out with their health. Our personalisation program takes those products and pre-packages them for the consumer in morning, afternoon and evening "smart packs" as we call them. They come in a roll from a nice box – you can just rip off all three and take them with you for the day. Imagine: no more sorting your pills, checking which you bought, taking stock of the size of your supply or remembering to re-buy. It just comes automatically. If you want to change your regimen – say you are training for a marathon – you can do it automatically. It is really a powerful program. Again, all of the regimens are personalised, but all of the materials we use are personalized as well, which creates a better customer experience. We are really excited for the program and helping people to get healthier and live a better life with them.
Another exciting thing that we are doing is launching a new professional line of products under the brand of Nutribiome Professional. That is a full range of products using the latest ingredients and clean technology to help people manage their health. There are some 30 to 40 products in the range in a variety of forms, including drinks, protein and fortified foods, as well as some targeted products to help people who need to address specific health needs. That is an exciting product line that will launch later in 2022 and then expand out through 2023 and 2024. So we are really looking forward to that one.
Is there anything else that you would like to add?
I just think it is a great time to be part of Nature's Sunshine. 2022 is our 50th anniversary, and being at the head of the first company to encapsulate herbs is an incredible honour. We are not looking back on the last 50 years; we are looking to reimagine our business for the next 50 years, to become the nutritional supplement company of the future. We believe we are putting all the building blocks in place to lead the industry in a new direction.
About Terrence Moorehead
"I have been leading companies around the world for the past 25 years. I began my career as a management consultant with Booze Allen & Hamilton, then proceeded to go into the health and beauty aids industry with Avon and travelled around the world with them, running and transforming businesses in Italy, Canada, and Japan. I was later the CEO of a great European beauty company called Dana Beauty and the CEO of a women's luxury apparel company named Carlisle Etcetera.
I joined Nature's Sunshine, which is a leading nutritional supplements company, in 2018. The board brought me in to turn around and transform the company and help the company get our fair share of this fast-growing and dynamic industry, as well as make sure that we had a future that continued to position us as a leader in the marketplace.
Nature's Sunshine is the first company to encapsulate herbs. It was founded in 1972 by Gene and Kristine Hughes, who first came upon the idea back when there was no wellness industry. They were looking for a solution to solve some personal health issues, and Kristine Hughes came up with the idea of putting some herbs in capsules in order to make them easier to take and easier to digest, and lo and behold, it worked. Fast-forward to today and we are doing business in 40 markets around the world and sell our products through specialty retailers, health practitioners, affiliates and business builders, and direct to consumers online. It is an exciting time to be a part of Nature's Sunshine as we continue to transform the business."