CEO Today Global Awards 2022: Interview with Philipp Weiser
We hear from CEO Today's top business leader of 2022 for Germany.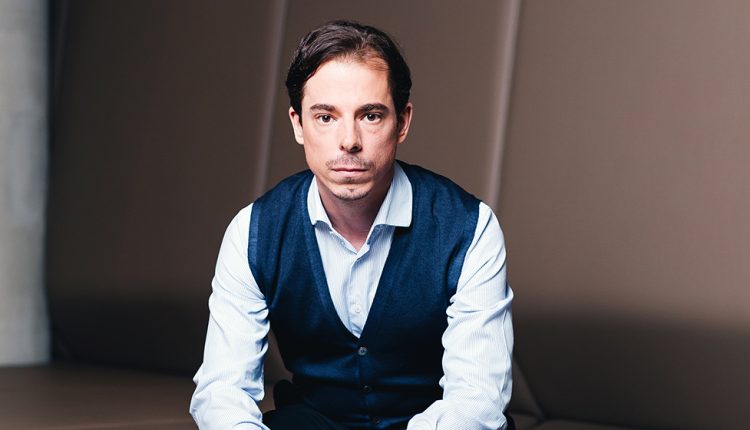 For our readers who have not met you before, what was the initial vision that led you to found AnyDesk in 2014?
I was deeply involved in the software business and had always been interested in business strategy. In my previous company, the strategy I saw was to build features into a platform that was not built in the optimal, scalable way and had room for improvement in its core product. Still, the higher-ups failed to see it that way, so I quit to found my own company, AnyDesk. The initial vision we had for AnyDesk was to build a super lightweight, ultra-low-latency remote desktop platform before focusing on growth and then using it as a platform to grow and develop additional features.
What major challenges have you overcome since then?
The primary challenge is the same as most hypergrowth companies face: scaling incredibly fast while performing a balancing act of maintaining an innovative start-up culture, yet making sure to coordinate between teams to hit strategic objectives.
You can focus on different implementation projects much better early on, whereas now when you have 200 employees, you cannot call a meeting with all your employees each week, and you cannot address all the departments in the same manner. The answer we have found is to reflect on people in the best way you possibly can. That means addressing departments individually and having a solid management team that can do the same.
In terms of keeping an innovative culture, we always encourage team members to raise questions and keep as open a mind as possible to the ideas they bring up.
How important do you rate international expansion for your business growth as a SaaS company?
It is extremely important, and that is why when you look at our website it is clear that we are focused on multinational business. When you create a solution for a problem that exists everywhere in the world, rolling it out to additional continents and creating infrastructure comes with risk and opportunity that tends to far outweigh that risk. We have found that putting in additional effort to localise, for example, can pay off in a big way. For example, traditional Chinese has been integrated into AnyDesk from the start, and it has given us a significant leg up on the competition.
When you create a solution for a problem that exists everywhere in the world, rolling it out to additional continents and creating infrastructure comes with risk and opportunity that tends to far outweigh that risk.
As a developer of remote working technology, how has your business developed during the pandemic, and how has this development progressed since?
We have seen signups in the hundreds of millions during the pandemic, and that rapid growth is continuing. Though life will hopefully go back to normal in the near future, work's 'new' normal is remote and hybrid offerings that tend to save time and money and make workers happier. The new remote and hybrid work reality means companies must ensure that they are compliant with local data regulations, can offer network admins greater transparency, and provide secure connections to work information even when employees are out of office.
AnyDesk ensures the highest possible safety and compliance levels and as an added bonus, it is more convenient for users who can undertake memory-heavy tasks such as video editing with greater ease than on their personal computer. All of those changes and capabilities point to a continuation of the momentum we have been experiencing.
What would you say was your greatest achievement of the past year?
The way we were able to transition the company to the point where it is ready to execute on the expanded vision. In essence, both the product itself and the way our organisation is organised were entirely revamped to take the next steps towards expanded product offerings.
Do you have any major projects currently in the works?
We have several projects underway simultaneously, from those that will expand our reach, such as a new channel partners program, to a host of new product offerings that we are not able to provide details about just yet.
Building on this, can you tell us anything about AnyDesk's goals for 2022 and beyond?
Expanding both the product itself and the markets we operate in will be our major goal for the future. We have already built a scalable product and a team that has very few silos and can work towards shared goals with unbelievable effectiveness. Now it is about offering customers more, continuing to expand and localise internationally, and even testing out new use cases in parallel markets in streaming and elsewhere.
What steps have you taken towards extending your offering?
We introduced users to AnyDesk 7.0, which provided more privacy protections, upgraded performance, and created a UI that users love. We also just launched a new channel partners program, expanded to the Asia Pacific region, and raised a $70 million funding round led by legendary VC General Atlantic to fuel more growth and additional features.
On a personal note, is there a certain thing that you feel you could not live without?
Negative liberty, meaning that you are in complete control of your own life and no one can force rules on to you.
What motivates you toward success?
The limitless potential and excitement of building a company that is truly international and helping steer the ship to have many different teams work towards a single goal. With many users in many different markets, once you reach a certain milestone it is simply an indicator of additional potential, and that is just by achieving a small portion of the strategic objectives.
If you had to give a piece of advice to an aspiring tech CEO, what would it be?
Read as many different books as you possibly can. Not only fiction, but also history books, and always try to think critically. Even the motivations of the characters in a novel can teach us about interpersonal relationships, and technical books can help the reader judge if a solution in their own work, even if vastly different, is good or bad.
Read as many different books as you possibly can.
About Philipp Weiser
I am Philipp Weiser, CEO of AnyDesk, the remote desktop platform of choice with more than 500.000.000 downloads worldwide.
As CEO, my role is constantly changing. In the beginning, it involved focusing on different implementation projects and now it has morphed into focusing on high-level strategy, ensuring continued innovation, and addressing the concerns of my management team.
The AnyDesk platform is a lightweight remote desktop application that offers excellent low latency connectivity, enhanced security, and a great UI, all of which has led to our rapid rise, which has proceeded even more quickly as remote working becomes more popular.