CEO Today Global Awards 2022: Interview with Nicole Smith
We hear from CEO Today's top business leader of 2022 for the USA.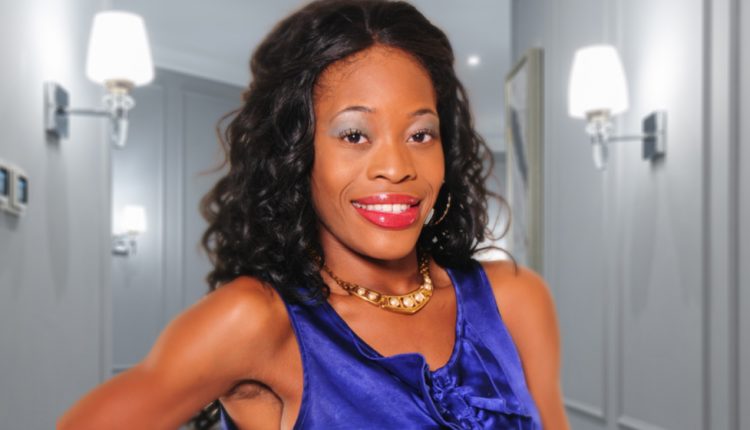 What first kickstarted your career in real estate?
My career in real estate started at the age of 13 when looking at properties with my family. I was not old enough to obtain my real estate license, so I joined a few real estate investor groups and was mentored by some of the biggest players in the game at the time. I learned specifically what investors were looking for, how to price repairs, structure deals, and negotiate.
The most valuable lesson was always to stay ready for the next craze, to stay relevant, and to never stick to one method or niche.
What trends are you currently seeing in the US real estate sector? 8. How do you expect to see the real estate market develop through 2022?
Currently in the US real estate sector the available inventory is scarce and looks like it will remain low while price points rise. Whether an individual or business is looking to buy, sell, or rent, the inventory on the market is slim and going fast. Online companies such as the expansion of Masterplan PNM – now known as DBA California Select Realty – are growing, offering services to buy and sell your house for you by taking care of all the fixing and selling it at a higher price point. Online closings are becoming a big success with the new digital trends entering the real estate sector, such as electronic signature apps and remote online notarisation.
There are a lot of new real estate companies and real estate agents, yet buyers should be sure to find professionals that have knowledge in the field. Creative financing is also seeing a rise again, whether through wholesaling, rent-to-own and seller financing, which allow for more flexible terms and a win-win for everyone involved.
How has the COVID-19 pandemic impacted your expectations for the future?
As a professional with over 16 years of real estate experience, COVID-19 was another hill in the game that allowed for some amazing developments to transpire with a surge in remote access, allowing for growth and for business to be conducted from anywhere. I have always made sure to look forward while staying present, riding the real estate market wave to best suit our clients' and potential clients' best interests.
The most valuable lesson was always to stay ready for the next craze, to stay relevant, and to never stick to one method or niche.
What are the greatest challenges that you have faced in your career to date?
The consistent hustle has always been my greatest challenge – always being too busy to even make lasting friendships and always being my own biggest competition. Starting in real estate at 13 years old, I always had to multi-task. As I became an adult, I continued to keep a full plate. I was proud to be pursuing multiple degrees and sleeping every other day. I invested myself in pursing my real estate empire, which hindered my teenage social life. While kids my age were enjoying their youth, I was building a brand. At that time, it was not the norm as it is now.
Do you have an ultimate goal for the future?
Yes, but I do not speak on projected goals. I just show results!
What motivates you to achieve greater success?
As Zig Ziglar said, "You can have everything in life you want, if you will just help other people get what they want." My motivation is happiness and helping our clients! Not to mention health, wealth, my family and travel. I love being able to help people and change lives for the betterment of society.
Do you see potential for Masterplan to grow in the years ahead?
Absolutely! Masterplan PNM LLC was established in 2010 and is the headquarters for California Select Realty. Our firm specialises in real estate and business and works with clients globally. We help our multi-industry clients manage their businesses both small and large and help them plan for the future to grow and maintain their business. We are always at the leading edge of pioneering innovative solutions for our clients globally, especially in today's rapidly changing and competitive market. Our focused, innovative consultation and services help clients to gain a competitive advantage and successfully implement their business activities in markets across the globe.
California Select Realty is the love child of my youth, and for that it is an opportunity to give back to the real estate industry in a niche market that has yet to be developed. We have become a Villiers Affiliate Partner as well, allowing us to offer private jet accommodations for safety protocols implemented for COVID-19 and beyond.
What does this award mean to you?
This award is a tribute to my father Lawrence Smith, who is sincerely missed. His sudden death in 2020 during the height of the pandemic due to COVID-19 brought my attention inward and changed our lives forever. A proud Mason of Prince Hall Masons Lodge 64 and Moose Lodge 266 and an amazing chef. Being his only child, I carry on his legacy.
This award is for all the lives lost due to COVID-19, and the families and loved ones whose lives will never be the same as we move forward – I stand with you. Thank you, CEO Today! The award means more than I can express. 20 years and counting! Life is meant to be lived and I am forever grateful.
About Nicole Smith
Nicole Smith is one of the most original talents to come to the business world. She is a trusted expert in executive leadership, business strategy and innovation who has spent over 16 years leading teams and building companies from the ground up. She delivers actionable, valuable and practical advice for leaders at all levels of an organisation. She has been helping to improve operations and drive company growth as the CEO of Masterplan PNM. She is responsible for overseeing budgets across all departments and meeting with members of executive committees to determine the viability and cost of different projects. She has been able to use her natural leadership skills and creative thought process to generate new strategies for improving project performance, harnessing the talents of colleagues on the team to improve turnaround time. She is an unapologetic entrepreneur, philanthropist, proud HBCU alumnus and lifelong advocate for those who feel they have no voice.
Her love for real estate, business, and living a full, well-rounded life has moulded her to great heights. Nicole is bold, bodacious, and confident – a true entrepreneurial businesswoman you want on your team! Born and raised in New Jersey, she has learned to stay on her toes. Since beginning her journey in real estate at the young age of 13, she never looked back. Due to her being too young to obtain her real estate license she joined multiple real estate investor associations to find mentors to show her the industry and knew business was where her heart was. Masterplan PNM LLC was created in 2010 to provide businesses with her consultation services. She credits her success to her business opportunities, network, and determination.
Under Nicole's leadership, Masterplan PNM has expanded from a singular brick-and-mortar location in New Jersey to a global entity, spanning across 30 countries and giving businesses the tools they need to achieve lifelong economic independence, birthing California Select Realty. Not only has Nicole expanded the organisation geographically but delivered businesses with a plethora of creations at all points of their development cycle. California Select Realty offers a full continuum of consulting services suiting a business essentially from the inside out and uniquely positioning organisations as global leaders in diversity and business in this ever-changing era. She has utilised her Big Four consulting experience to manage multi-million-dollar projects for Fortune 500 clients. Nicole's game-changing presence is sure to cement her as one of the top rising among the business world.