CEO Today Global Awards 2022: Interview with Doon Dai Phong
We hear from CEO Today's top tech business leader of 2022 for Vietnam.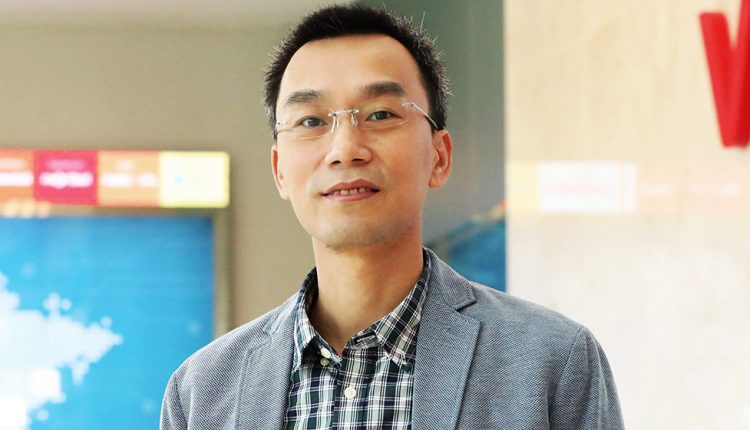 How does Viettel Solutions ensure that it achieves the best in digital transformation solutions for its clients?
As you know, digital transformation is an eternal journey. Viettel Solutions' target audience is quite diverse; we accompany government agencies, enterprises and organizations operating in a variety of fields. We use the Viettel Agile methodology, which help customers assess their digital maturity on five levels with a scale of one to five for each level. Accordingly, they can position themselves on the digital transformation roadmap, and identify goals to reach the highest level of digital maturity.
Some of the positive results that I would like to mention include:
Providing online video conferencing solutions for the government. We have made it possible for the Prime Minister to connect to nearly 10,000 villages and communes throughout the territory of Vietnam to directly manage national affairs, which includes controlling the COVID-19 epidemic that has been ongoing for the past two years.
Helping businesses to intelligently manage work with data-driven decision-making solutions that optimise operating costs by up to 30% and increase work accuracy by up to 99%, raising the sales rate from 1.4 to 5.4 times and further.
Have there been any significant recent developments in Viettel's international business?
Based on business results in 11 international telecommunications markets in 2021, Viettel's brand value was determined to be more than $6 billion (up 3.4% from last year) by Brand Finance. Having moved up 32 places to the 325th, Viettel remains the only Vietnamese enterprise and the only telecoms brand of Southeast Asia to appear in the Top 500 most valuable global brands.
Also in 2021, our African markets achieved a record of growth (37%); Mytel excellently rose to number one in terms of market share in Myanmar (31.5% with 11.2 million subscribers). Today, five of our markets are ranked number one in the host country. We are also providing a lot of solutions in the field of telecommunications and information technology for governments and businesses, where our sub-brand is present.
As you know, digital transformation is an eternal journey.
What challenges has Viettel faced in the past twelve months, and how have these been overcome?
The impact of the COVID-19 epidemic has had a strong impact on the world economy and Viettel is no exception. While many of the world's carriers experienced severe revenue declines, we still achieved positive growth, with many of our member companies growing by 20-30%. That result was achieved through participating in the digital transformation journey many years ago, applying initiatives and innovations in governance, operations, sales and improving customer experience.
What would you say is your greatest achievement of the past year?
For me personally, my biggest achievement of the year is probably receiving this award. But as a leader of a technology company, our achievements are measured by the amount of value our customers receive. We have completed the roadmap and business strategy for digital service lines in the Vietnamese market and internationally in the 2021-2025 period. There are several outstanding results I can mention.
Firstly, during this past year, we have completed the research and application of many core technology platforms into our products, including AI, big data, blockchain, IoT, etc. Our products meet international standards and have been honoured by many prestigious organisations and technology experts in the world.
Second, we are currently the number one Vietnam supplier of digital transformation solutions for the fields of health, education and smart cities. Our vaccination management platform and smart city model are in the top 10 most impressive information technology milestones of Vietnam in 2021.
Third, we have reached strategic cooperation agreements and become consultants, providing digital transformation solutions for dozens of large domestic and foreign enterprises with a value of tens of billions VND.
Can you tell us anything about Viettel's plans for 2022 and beyond?
2022 is an important period in Viettel's five-year development strategy from 2021 to 2025. Viettel will continue to set a target of high revenue and profit growth while maintaining its pioneering role in the journey of creating a digital society in Vietnam.
Along with strengthening the construction of digital infrastructure, digital platforms, and digital solutions, we will continue to research to master many new technologies, enriching the ecosystem of technology products that apply blockchain, IoT, big data / analytics, intelligent automation, cloud, AI and other technologies. Continuing to bring "Make in Vietnam" and "Made by Viettel" technology products and solutions to the world is one of our big goals in 2022.
About Doan Dai Phong
Phong was appointed as Deputy CEO of Viettel Solutions – a branch of Viettel Group – in March 2020. He has almost 20 years of experience in the telecommunications and ICT industry and has dedicated himself as a part of Viettel for more than 14 years. In 2006, he was a founding member of Viettel Digital Content Services and held the title of Head of Technology. He was also one of the initiators of the first international-class data centres in Vietnam in 2009 as Head of Software & SI Department. After taking the position of Viettel Media's CTO in 2010, he attended the leadership program for Viettel Group leaders. From 2016 he became Chief International Business Officer, managed more than $200 million in international services revenue and was responsible for executive management of wholesales and international business for Viettel such as international voice, roaming, subsea cable and data wholesales, global ICT services, A2P/P2P messages, Global SIM and more.
Prior to launching his career, Phong obtained a bachelor's degree of Applied Mathematics from VNU University of Science, he then completed his master's degree of Business Administration and Management in VNU University of Economics and Business and a master's degree of Computer Science in Utrecht University. Now, as Deputy CEO of the largest technology corporation in Vietnam, Phong is in charge of business management and cooperation with large enterprises customers, consulting and implementing digital transformation solutions for customers and selling Telecom and ICT products, services and solutions to foreign markets.
Viettel Solutions, a member of Viettel Group, was established on 15 October 2018 with the mission of "Pioneering, accompanying the Government, enterprises and communities to solve the problems of society and the country". The company plays a key role in carrying out the Group's social responsibility and building a digital society. Being the leading enterprise in consulting and implementing digital transformation – with over 2000 highly qualified employees across all 63 provinces and cities in Vietnam –  Viettel Solutions cooperates with organisations, enterprises and people in bringing a better life to everyone.
In the 4.0 era, the social responsibility of Viettel Solutions is encapsulated in the implementation of social programs to support the disadvantaged. That mission involves calling and standing side by side with many other people and organisations to create opportunities to develop breakthrough technologies, working together for a wonderful life. Viettel strongly believe that to succeed in the digital economy, tech companies are obligated to associate business problems with social responsibility. Viettel Solutions has created an ecosystem of applications and various technologies to realise this goal, pioneering research an development in this era of digital transformation. With its current strengths in infrastructure, resources and finance, the corporation provides smart city and digital transformation solutions for enterprises, governments, and organisations.