CEO Today Global Awards 2022: Interview with Corbin Coyes
We hear from CEO Today's top business leader of 2022 for the USA and Canada.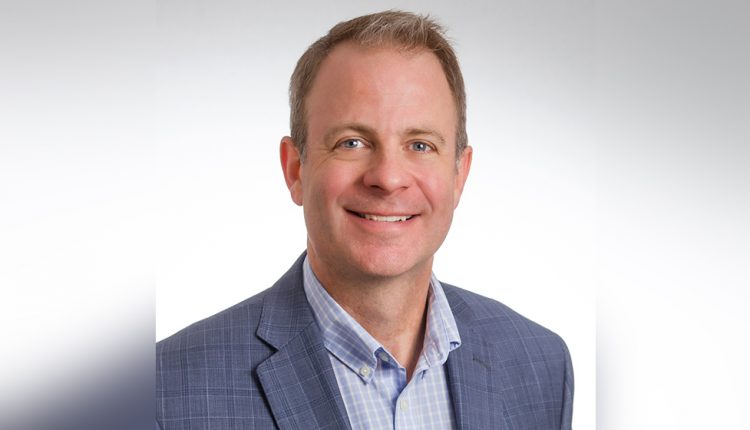 What got you into the oil and gas industry?
I headed to the drilling rigs during an internship in university and found the excitement and energy contagious. I remember getting called out to a wellsite that was experiencing a kick (pressure downhole) that could cause a blowout, which could be catastrophic. When I showed up on-site the gas line was rumbling, crews were running to control the dangerous well conditions and the flare stack was 75 feet high! As the engineer in charge of the drilling fluid it was my responsibility to modify the chemistry and the flow dynamics of the fluid to control the high pressure gas kick. Luckily, my calculations were correct and my directions to the crew were clear and concise, preventing a potentially life threatening situation to everyone on site, as H2S poisonous gas was also a factor. It was a crazy experience to start my career, yet it solidified my direction to focus on the technical aspects of oil and gas, with the goal to improve safety and reduce environmental impact.
As an environmental engineer, why did you decide to work in the oil industry?
My father always told me that if you want to make a difference you have to work hard and contribute to the change you want to see. Fossil fuels are essential in our world. Being a part of the oil and gas industry – and understanding the issues from a boots-on-the-ground perspective, provided me with opportunities to make a positive contribution through science and technology. I was always focused on a win for the environment, a win for our clients and a win for our company.
What does it take to patent and bring a new product to market?
Faith, perseverance, hard work and some blood, sweat and tears. Facing obstacles and failures with resiliency and determination to keep going. Support from loved ones and a balanced schedule really helps entrepreneurs maintain health and wellness. The vision will include your desire for profit, but the process should be driven by intentions of helping our planet and our clients succeed. The financial gains will come as a result of prioritising those two components.
Adoption of a revolutionary technology has less resistance if it enters the market at a reasonable cost with a universal fit. This requires a lot of work with suppliers and distribution networks to sell the story of the invention with a promise of profits once it hits the market in its full commercial capacity. Treat your suppliers like your clients and you will find exponential growth easier to manage, as you will be their priority every time.
My father always told me that if you want to make a difference you have to work hard and contribute to the change you want to see.
Now that your company has sold to a major distributor, what is your role there?
In addition to supporting the development and growth of Q2 products, my team of experienced engineers meets with individuals and companies who bring innovative products and solutions for artificial lift companies. We review their ideas and products, providing recommendations for growth or an offer to work with Q2. Q2 ALS is the largest private artificial lift company in the world and continually looks for innovate products to provide a technical advantage over our competition, building relationships of technical trust with our clients. We supply pump solutions for every major oil company in the world.
What is the Charitable Chuckwagon?
A retired rancher used to tow around a big trailer BBQ on the west side of Calgary for local community events. As you may know, Calgary is home of the Calgary Stampede, a 10-day event famous for rodeos and the world's greatest outdoor show on earth. Several years ago, I borrowed the rancher's BBQ and organised a stampede breakfast in my neighbourhood, donating the proceeds to local charities. This event grew each year, becoming an anticipated event. My brother and I bought the BBQ from the rancher, with the condition that we only use the trailer BBQ for community non-profit events. We fixed it up and, naming it the Charitable Chuckwagon, towed it around for over 13 years. The last event hosted 1,500 people and was run by 100 volunteers, yielding thousands of dollars for local charities. The charitable chuckwagon BBQ trailer developed a life of its own, feeding many charitable events and creating a great sense of togetherness and community spirit.
Can you tell us about a recent accomplishment outside of work?
My friend and I bought a ranch in the mountains and have finished building a log cabin after three years of peeling logs, milling wood and pulling splinters. Building something with your own two hands is very gratifying. Perched in a beautiful mountain valley with a river running through the property, the activities there include fly fishing, horseback riding and catching up with friends and family, with very few distractions.
What are the next steps for your career?
Wait until you see what we are filing patents on next! It will truly change how people pump oil out of the ground – lower cost, higher oil production and huge reductions in environmental emissions. Our new artificial lift system will be announced in the fall of 2022. It is going to be amazing!
About Corbin Coyes
Corbin Coyes is an entrepreneur and professional engineer born and raised in Calgary, Alberta, where he continues to live with his wife and three teenage children. Corbin's previous experience as a partner in Marquis Alliance, an Executive at Secure Energy and the Technical Director of the Canadian Heavy Oil Association (CHOA) have demonstrated a history of accomplishments, provided a wide scope of knowledge in the industry and have created a solid network of professional connections. He is the inventor of Tangentflow, an innovative universal valve that is found in oil wells across the world. Providing a win for both the industry and the environment, Tangentflow significantly increases oil production while decreasing overall carbon footprint.
Corbin spent six months of experimentation in a flow-run laboratory with his father back in 2006. It was a 'eureka' moment when the inventor discovered 3.141598 was the serendipitous number that converged all of his findings, leading to the creation of Tangentflow. Corbin pursued a patent to protect his invention and moved forward with a local farmer who was willing to try the valve in a shallow oil well. Timing worked in Corbin's favour, as he was a partner in another oil service company that sold, giving him the financial resources and time to focus and promote Tangentflow.
Corbin was determined to share his discovery with the world. It was not easy to convince the oil industry to adopt his new technology, as the standard technology had not been challenged for over 50 years. Corbin knew it would take time to prove Tangentflow's longevity and efficiencies and the only way to promote his technology was to show people, face to face, how it worked. As the CEO of Tangentflow, Corbin hit the road with a portable flow run device in the back of his jeep. 10,000 km road trips visiting pump shops and attending oil shows across North America became a regular occurrence.
Tangentflow began to make its way into several wells across Canada, and eventually broke into the US market. A study was conducted by an oil field operator in North Dakoda in 2015, it was a game changer! The data provided conclusive results demonstrating a $7.3 million dollar increase of oil production in 100 wells over a one-year period, by replacing conventional valves with Tangentflow. News of this study travelled fast and launched Tangentflow's sales exponentially. The growth continues today as Tangentflow has been accepted as an industry standard across the world. With this growth, Tangentflow has the potential to decrease our world's C02 emissions up to 46 million tonnes per year.
TangentFlow was purchased in 2019 by Doug Quinn, a legacy in the industry and the owner of Q2 ALS. Q2ALS is the largest private artificial lift company in the world. After the purchase of Tangentflow, technology was combined to create the Q2Flow pump system. Corbin is now the Vice President of Engineering for Canada and USA at Q2ALS, he holds 7 patents and continues to search out ground-breaking engineering technology to support Q2's continued growth. Corbin is excited about Q2's recent partnership with Oilify, a world leader in oilfield tool innovation. Oilify's recent invention, Whaleshark (inventors Jeff Saponja & Rob Hari), works with Q2Flow to significantly increase efficiency and decrease carbon emissions. With eyes set on net zero for 2050, environmental impact remains priority. You can expect Q2 ALS & Oilify to continue to create exciting solutions for the oil and gas industry that will continue to decrease carbon footprints.