A Look Inside the Cannabinoid Industry & its Exciting Future
Sohail Zaidi is the CEO of Ananda Scientific Inc – a research-focused Biotech company concentrating on providing health and wellness by unleashing the potential of cannabinoid science.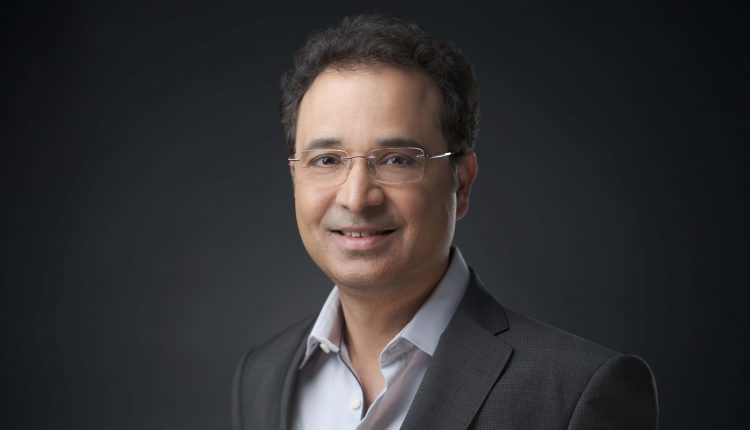 Cannabinoids are known to have therapeutic potential, but they are unable to reach it in the absence of viable delivery technology, a scientific research-based approach to drug development and a committed team that is patient enough to take a long-term view. Sohail's diversified background in engineering, international operations and business strategy has allowed him to look at the current industry landscape as an opportunity for disruptive innovation. Taking a leaf out of Clay Christenson's disruptive innovation principles, Ananda Scientific has developed a strategy that leverages the company's patented delivery technology licensed from their scientific partners in Israel, with National Institute of Health (NIH) funded investigators at prestigious academic hospitals in the US to target mainstream health indications like Post Traumatic Stress Disorder (PTSD), Anxiety, Radiculopathic pain, Opioid Use Disorder and Alzheimer's. In a cannabinoid industry where companies are focused on a short-term gain, Ananda Scientific is taking a long-term view by building competencies in pharmaceutical development to laser focus on unmet medical needs where there is some scientific evidence that cannabinoids can potentially provide a therapeutic benefit. The vision around this strategy is to use the power of cannabinoids to improve the quality of life of a large population suffering from debilitating health conditions. 
Tell us more about the work you're doing on cannabinoids?
Ananda Scientific is a leading research-focused Biotech company pioneering high-calibre clinical studies evaluating indications such as PTSD, Radiculopathic Pain, Anxiety and Opioid Use Disorder. The company employs patented delivery technology (licensed from Lyotropic Delivery Systems Ltd, in Jerusalem Israel), to make cannabinoids and other plant-derived compounds highly bioavailable, water-soluble, and shelf-life stable thereby producing effective, premium quality pharmaceutical products. Consistent with its strong research-based data, the company also has a growing pipeline of nutraceutical over-the-counter products. The company has successfully launched these products in the US, Australia, and the UK, with expansion planned into additional markets such as the EU, China, Africa, and other countries in Asia. We are expanding our research base through multiple sponsored research agreements with universities to diversify our technology portfolio.
Can you tell us what you think the future holds for the cannabinoid industry?
We firmly believe the future of the cannabinoid industry lies in conducting well-designed placebo-controlled clinical studies to fully understand how cannabinoids work in the human body and to generate clinical evidence for an optimal therapeutic response for targeted disease indications. There is a lot of noise in the industry but very few companies are taking a science and pharmaceutical-based approach. Both the US Food and Drug Administration (FDA) and the US National Institute of Health (NIH) are clear in their approach to encouraging well designed clinical trials while advocating for a tightening of regulations around the nutraceutical use of cannabinoid products.
What role will Adanda Scientific play in this?
We see ourselves as an industry leader as we advance our clinical program to develop effective cannabinoid medicines based on our delivery technologies. Our goal is to provide new therapeutics to address significant medical needs. Research of pharmaceutical drugs is a long process, but we remain committed to our end goal of bringing effective cannabinoid medicines to the market. We have established a scientific research collaboration in Israel to continuously develop new innovative and cutting-edge drug delivery systems. Here in the US, we have focused on building a robust clinical development infrastructure with a broad blend of competencies to position Ananda Scientific as a leader in cannabinoid clinical trials with academic hospitals. We work with selective NIH funded Clinical Investigators as an industry partner pursuing well designed clinical research protocols that target indications where a strong scientific hypothesis exists. With five FDA approved phase 2 trials in progress, and two others in advanced stages of planning we are confident that we will be able to provide the necessary data that will help unleash the potential of cannabinoids. Ananda Scientific strives to be the face of American innovation in this field and as a team, our goal is to create something meaningful and lasting.
What are you currently working on?
Currently, we have five FDA approved clinical studies underway, that are using our investigational cannabinoid drugs (Nantheia™) focused on PTSD, Radiculapethic Pain, Opioid sparing, and Opioid Use Disorder. Trials range from 24 to 240 subjects and are being conducted in prestigious academic institutions within the US. In the future, we are planning to extend our clinical study program to target additional disease indications like anxiety and Alzheimer's. In parallel, our scientists are working on developing new innovative delivery technologies to prepare for future needs.
How fulfilling do you find your role at Ananda Scientific from a personal perspective?
In 2012, I was completing an Executive Program at Harvard Business School (HBS) that focused on Strategy and Business Leadership. One of the last sessions at the end of the six months was focused on developing a personal life goal by utilising the leadership development tools and frameworks that we had learnt over the course of the program. My entire professional background up until then had been in engineering and manufacturing. I started as an electrical engineer at Imperial Chemical Industries (ICI) which was among the largest multinationals in the world at that time. After completing executive business education at INSEAD in France, I took a leadership position in a packaging company operating in the beverage industry working with Coca Cola and Pepsi. This was followed by an assignment in the Oil and Gas Industry working in system integration and automation. With this background as I reflected with my peers on a future life goal, I felt that I would like to get into a career that allows me to influence the lives of a large number of people positively. I had no idea how I would achieve this vision as it had no overlap with the type of organisations I had led in the past. Regardless of that my discussion colleagues at HBS encouraged me to record this as a future goal if that is what inspired me for the next chapter of my life. Fast track to 2022, I now find myself to be lucky enough to be leading Ananda Scientific which has the potential to bring significant change to the lives of a large population suffering from debilitating conditions like PTSD, Opioid Use Disorder, Anxiety or Alzheimer's. I feel that the diversity of leadership and operational experience I have had has positioned me uniquely to achieve this objective. I am blessed to have a wonderful team of colleagues who are committed to the vision of the company. Together we strive to convert our innovative company into something meaningful and lasting. Only time will tell if we achieve this objective, but we are committed to taking our best shot to make Ananda Scientific the face of American innovation in the cannabinoid industry.
Contact details:
Website: anandascientific.com
Phone: +1 385 241 3376