The Long Term Benefits of Insurance Policies For You And Your Business
In business and in life many people don't see the need for insurance, until it's too late. So we take a look at the long term benefits of insurance policies that can help your business and you.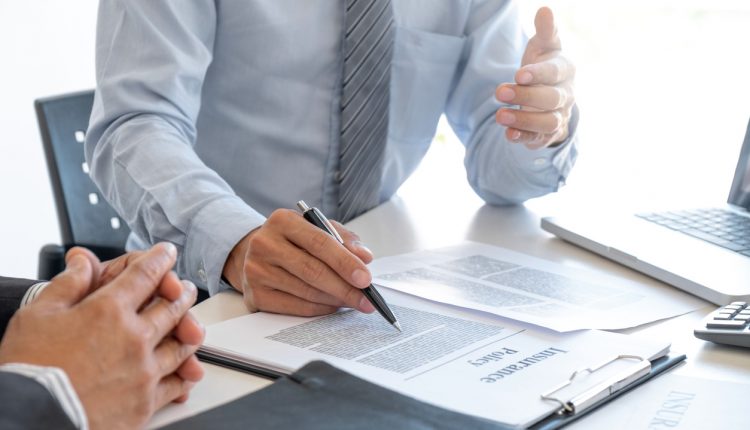 How many times have you seen an advert for life insurance and thought 'maybe, I will, eventually'. We often consider it, but so many people are still without life insurance. It can be something to consider adding to your financial plan if you are looking to provide security measures for your loved ones when you are older. It can be used to pay for final expenses in your life, take out any debts you have once you're gone, or even just cover those simple daily expenses when you are in old age.  It is a smart investment for many in their later years, and it is wise to look up life insurance leads now. However, whether or not it is actually a good investment for you entirely depends on your particular financial situation and how much coverage you will need for how long. You may think that insurance benefits may dwindle the longer you have it in place for, however, this is not always the case, the longer you have it in place, the more you may benefit.
What Is Life Insurance?
Life insurance is simply a contract between you and the company providing your insurance. In exchange for payments the company pays a lump sum known as a death benefit for those who are listed as being beneficiaries once you are going. Your beneficiaries can then use this money in whatever way they choose to. Having this safety net means that your family will be able to stay in their homes, and have the financial security that you want for them once you are no longer around. 
There are many types of life insurance, but there are two primary types. These types are term and permanent. Permanent is the longest term, and it includes plans such as whole life insurance and universal life insurance. Universal life insurance provides lifetime cover, whereas term insurance will provide cover for a specific period. 
Hybrid Insurance & Long-Term Care
Hybrid insurance is something fairly new to the life insurance table, and it adds on extra benefits. You are probably aware that as you age you will probably need care at some point. However, most of us do not plan for this part of growing older. Many adults over 65 will end up developing a disability of some form, and these disabilities in older age can result in the person requiring assistance with the daily activities of life. Only 11% of people who live like this actually have long-term care insurance. Long-term care insurance helps to pay for these costs. This is a handy extra to life insurance that will add on to life insurance, but also means that you are covered for care and your family won't have to fork out to pay for care costs when you are in your latter years. 
Why Should You Even Bother?
Okay, it is not the cheapest. But if you are thinking 'why should I bother getting this', consider the costs of having care. It is not cheap! The average monthly cost of having care from an assisted living facility can be around $4,050 or more. That is just a month! How many of us can afford this! To receive care at home is even higher in cost! In a nursing facility it is nearly double1 These costs are going up as well, so having long-term care mixed in with your life insurance plan could actually end up saving you money. If you are in your fifties or over, and you need care in the next 20 years, you could see costs of up to $200,000 per year just to get care. So, why should you consider a hybrid form of life-insurance? Well, saving money and having happy and relaxed latter years is important. We think the real question is 'why wouldn't you?'
Why Medicare Won't Help
The truth is, if you find yourself in this situation in your older years, Medicare will not help. Medicare helped adults over 65 to pay for short term stays in nursing facilities. However, it does not pay for long term care, including the assistance of daily living. This means it doesn't cover assistance with bathing, dressing, eating, going to the restroom, transfer, or incontinence care. If a person were to suffer with an illness such as Dementia, Alzheimer's, or Parkinson's, they would need this type of care, and Medicare does not cover it. But hybrid life insurance will in the long term. While Medicare is great, and it does help many, it does have flaws and these are some of those flaws. 
How Does Insurance Help?
Getting this type of insurance can be highly beneficial in the long run, it can save you from reaching a point in your life where you require care but cannot afford it. Life insurance, hybrid with care insurance, will not only protect your family and loved ones once you are gone, but it will also protect you in your later life, giving you the care you require, and saving your family the stress of watching you struggle without it. Long term policies like this can also cover home modifications to make it easier for you to remain at home when you receive care. Depending on the amount of care you require and how much it costs, some of the plans available can actually cost all the costs of receiving this type of care. 
Insurance For Your Business
Opening a small business is highly beneficial these days, and most people are doing it as an alternative to the standard 9-5 work week. However, if you have your own business, life insurance should not be the only insurance on your mind. You should also consider business insurance and the benefits you reap from this. Business insurance will help to protect you from property damage, liability claims, and keep your money safe. A majority of businesses will start their insurance plans with liability insurance.
Types Of Insurance For Your Business
General liability insurance is not the only type of insurance you should be considering for your business though. You should also consider the other types of insurance you can get as well. Here are some of the most important insurance options you should get for your business. 
General Liability Insurance
This type of insurance will usually cover you and your company for any claims from bodily harm, damage to a property due to products, operations and services. It can also cover you in the case that you are held liable to any damage to a property if your business is overrun by a landlord. It is basically insuring coverage for you in the event that you and your business are held liable for any claims. 
Commercial Property Insurance
Then there is commercial property insurance. This will protect the physical assets of your company from damages. This includes storm damage, theft, vandalism, explosions, fires, and so on. While natural disasters are not typically included in these plans they can be added to some policies, especially if you live in an at risk area. 
Business Income Insurance
This insurance plan will keep you in business in the event that you incur a loss or a disaster. It will help to replace income that is lost in the event of a fire, natural disaster or other covered events. It can help you maintain operating expenses while the company is closed. This in a way works in tandem with commercial property insurance.
What Are The Benefits Of Insurance For Businesses?
Having insurance as a business will help to minimize any losses you could incur in the events of claims and even disasters. It will lower the chances of the business having to close as a result of lack of income in times of peril. It can also help to cover legal costs encase you end up in a lawsuit. Similarly, it will also increase the credibility of your business as well, clients and consumers want to go to businesses that are insured as they are credible and more reliable. It will also mean that you won't be strapped if there are any lawsuits against you. Overall, having insurance as a business means that the best long term benefit you will have is that the business will continue to have the funds it needs to run, and you will likely face fewer struggles in the long run. 
It is well worth getting business insurance and life insurance both, both types of insurance will have you secured and covered for life, ensuring your financial life works well, now, later, and even after you have passed on. 
Why would you say no to that?