Coaching Misconceptions Debunked
Erika Faltanova debunks the most common misconceptions about coaching.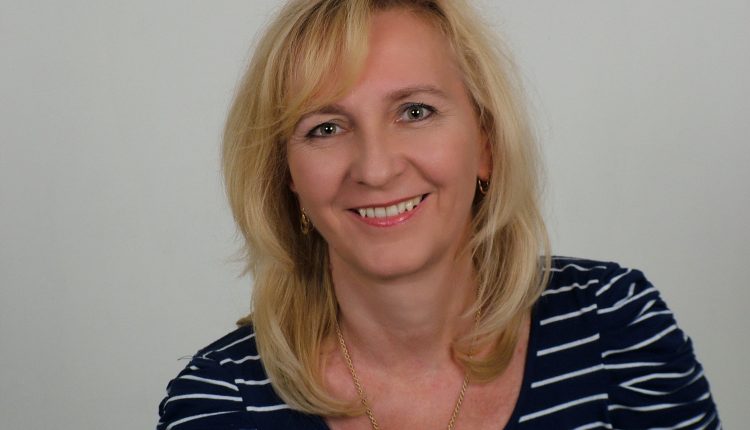 What exactly is coaching? And what is not coaching?
Maybe readers will say that's clear anyway! That's the better case. However, during my more than 15 years of coaching experience, it still shows that it is still necessary to talk about what coaching is and what it is not, to emphasise its importance in managerial but not only managerial practice and to raise awareness about coaching. Very often I find that managers support their people very well, pass on the experience to them, advise them, know how to listen to them, talk to them about how to improve their performance and cover it under the name of coaching.
As a client of a large bank, I had a meeting with the director of its branch on a Friday afternoon recently. We were slowly ending the conversation when she looked at her watch and said: "In a moment, I'm starting to coach people on my team."
There was a professional curiosity in me and I asked her: "What do you do when you coach?"
"We are talking about what happened during the week, what did not work out, whether the goals we set for this week were met, how I could help them, advise…"
"I understand. And who determines the topic of the interview?"
"It is specified in advance. We have a company manual for that…"
I don't even know if I was or wasn't surprised by this answer.
Many managers really try to support their people a lot. Help them, advise, pass on experience. They do a perfect and useful job. However, it is not coaching in the true sense of the word, as defined by professional institutions such as ICF – International Coaching Federation.
To put it simply, I'll probably start with what is not coaching, and it's often called coaching:
It is not mentoring, training, counselling, consulting, assessment or a friendly meeting.
The coach is not a mentor because they do not provide personal advice and experience in a specific area and company. The coach is not even an employee of a particular company, as a mentor usually is. They are not even a consultant, because they do not provide ready-made solutions based on e.g. legislation such as legal or tax advice.
A coach is not a trainer/lecturer because they do not pass on generally valid knowledge, skills and experience for a group of people.
They are not even a therapist because they work with healthy people who want to develop further. They do not focus on the analysis of the past but are oriented towards the future, looking for solutions and possibilities.
Coaching is not a friendly conversation either, because it has a clear structure – coaching tools are used and it focuses only on the topic of the coachee.
So what is coaching?
ICF defines coaching as partnering with clients in a thought-provoking and creative process that inspires them to maximise their personal and professional potential.
I tend to compare coaches to sherpas. They will help you climb Mont Blanc with reasonable risk and time. They can give you their hand, throw a rope, encourage you when you're tired, look for sources of strength when you want to give up, but they never climb instead of you. You have to do it yourself. And why Mont Blanc? Because you chose it as a client yourself. If you want to climb the Gran Paradiso, they will go there with you.
What characterises business and executive coaching?
It must be said that the tools and competencies of a coach do not differ whether it is business, life, career, performance, family and relationship or other types of coaching. We understand coaching as an approach that uses tools and concentrates on the client.  The coach does not have to be an expert on a given topic – their role is not to give advice. Professional and certified coaches can conduct a coaching session regardless of the focus and topic/work or private. However, a coach may indeed have preferences in which area they prefer. This is also the case with business, leadership or executive coaching, which focuses on the development of managers and executives at all levels.
Why do managers need a coach?
The managerial peak is very often referred to as a very lonely peak. So, rarely, if at all, does a manager have someone to talk to, share his worries, often doubts, and make sure their intentions and decisions are correct. They are set up for performance, they are required to make decisions and they often must do it right away. Supervisors and shareholders need results, colleagues at the same level are like competitors and also have their worries. Subordinates need a determined and competent boss. For this reason, the best choice is often an external coach who is not burdened by corporate blindness and with whom they can talk honestly about things happening within the company. Managers often refer to coaching sessions as a space and an opportunity to meet themselves. The whole conversation is just about them and their current reality.
What is the difference between an independent coach-professional and a coach-manager?
At first glance, it seems that a manager in the role of a coach has great advantages when compared to an independent coach. This advantage is a perfect knowledge of the work environment, goals and direction of the organisation. They also know the people they coach.
However, it should be borne in mind that in the role of manager they monitor the goals of the organisation and their department – they are responsible for them. This makes it more difficult to build trust and it is difficult to support the best solution for the coached employee. They also seldom address personal issues and privacy because work aims at meetings. Thus, the topic of the coaching interview is also often determined by the managers. I will also mention the voluntariness that can be given, but often a coaching meeting is included as part of the work and development of employees, i.e. more or less mandatory. The structure can meet all the attributes of a coaching session, on the other hand, the solution found by the coachee may not be supported.
The independent coach uncovers and strengthens the potential of the individual, takes into account their goals and benefit. They coach a person as such on a topic that the coachee themselves voluntarily bring. They create a confidential environment so that the coachee can honestly open the space for their thoughts, intentions, changes and also make decisions for which the coachee is responsible and which may not be related to the goals of the organisation. After all, a professional coach is bound by the coach's code of ethics and the content of the session is confidential.
How about that? Coaching in the workplace? Or how to use the potential of coaching in the workplace?
Coaching is undoubtedly one of the most effective development tools for individuals and teams. However, it is also a way of communication and development of relationships in the workplace, in the family, in society as a whole.
During my practice, I have noticed that managers consider it a great time investment to have coaching interviews with their people and teams, especially when they lead large teams. A very effective way of developing individuals or teams can be the Coaching Approach in Leadership, i.e., using several tools and coaching competencies instead of a comprehensive structured coaching interview. As a leadership trainer, I can say that participants leave my training with at least three powerful tools without realising that they are also coaching competencies. It is active listening to their colleagues and subordinates but also superiors, asking the right questions with sincere curiosity about the opinions, ideas and thoughts of their people and creating a confidential environment in the workplace. By consciously using them, we uncover the potential of our people, we support their responsibility and independence and creativity in solving even the most demanding challenges.
Is coaching for everyone?
Coaching is for anyone who wants to develop further, looking for their hidden resources and realising that they want to take further steps to achieve their goals. It should be recalled that coaching is based on a partnership between the coach and the coachee. The coachee should be prepared to make changes to achieve their goals and invest their time and energy in them. At the same time, they must realise that they are responsible for change and achieving their goals.
Erika is an International Coaching Federation ACC certified coach with more than 15 years of experience. Former President and Vice President of  ICF Slovak Charter Chapter. Certified leadership and business skills trainer.
Webiste: www.erikafaltanova.sk
Email: erika@erikafaltanova.sk