This is Why You Need a Performance Coach
Award-winning high-performance coach Alex Kergall knows that unlocking the next 1% of your potential differentiates "good" from "great". With a background as an elite athlete, transitioning into finance before finding his calling, Alex's rich experience and varied mental training is behind his holistic approach to coaching, encompassing mind, body, heart, and spirit.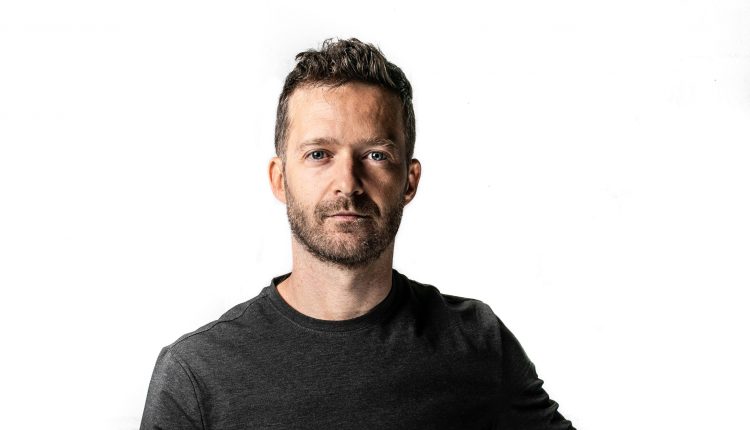 Using this approach, combined with his unique measurement tool – the Global Performance Index (GPI) – Alex helps CEOs, the private sector, professional athletes, and global leaders deliver more performance, more influence, and less stress in a way they can measure.
Taking his learnings as an elite cross-country runner, Alex concentrates his work on top executives or "corporate athletes" – people who want to maximise performance and wellbeing to fast track their growth.
He also took on one of coaching's greatest issues, how to show a tangible ROI. Alex is a lifeline to those who he coaches, and through the GPI, he is a delight to those who invest in their team. 
You have been awarded the most innovative Executive Coach in 2021 & entered in the top 20 Coaches for London in 2021. What does it take to reach that level?
I am a performance coach and an entrepreneur. These two parts are equally important. The ability to harness and enjoy combined coaching excellence and entrepreneurial focus is at the heart of my journey.
Delivering impactful coaching sessions is only a first step, you also need a solid handle on strategy, sales, finance and marketing. Over time, I also developed clarity on the key values that helped me along the way: Set a clear direction each year, be perseverant and take courageous actions.
I also quickly recognised a need to surround myself with a strong team to deliver much more value to the CEOs I coach. Today I have a talented team around me, I cannot do it by myself. I am supported by two assistants, a web developer, a graphic designer, a life coach, a vocal coach and a personal trainer. I am constantly reassessing to reach higher Performance. There has never been an outside competition, the real competition is inside!
Finally, I came to understand that there were two critical issues in the coaching industry: It takes too much time for a coach to go to the root of things with a coachee and there is not a solid tool to measure the impact of coaching.
I have invested a lot of time with developers, coaches, and psychologists to develop the Global Performance Index (GPI) –awarding me industry accolades.
Goals are as essential to success as air to live – no one stumbles into success without a goal.
How do you begin the process of helping CEOs who wish to increase their performance?
You can only improve what you can measure. The first step is then to ascertain your current position.
This happens with an initial coaching session – using the GPI.
The GPI is a holistic profiler I developed a few years ago with UK Elite footballers. I'd identified a gap in the coaching industry for a measuring tool, so I developed one myself. It includes more than 50 markers of your own self-performance that create a snapshot of the potential to elevate and refine your performance.
The start point is a detailed and all-encompassing questionnaire to better understand where you are in the four touchpoints behind tangible and ongoing success – mind, body, heart and spirit.
We then analyse the data and assess where you are, and where you would like to be. From there, we carve out meaningful goals and create an environment where success is inevitable.
At the end of a clients' coaching journey, we revisit and complete the GPI once more, where clients can immediately assess the tangible changes, they have made. 
Why should CEOs consider working with a Performance Coach?
CEOs I work with wonder why they did not start earlier! The biggest mental loop I see with CEOs is that they made it by themselves and don't see the value of coaching, where in fact the right performance coach would have fast-tracked everything. A performance coach is like the red turbo button in a sports car. It allows you to reach your goals a lot faster.
My clients feel more engaged, more present, and see transformation in all areas from confidence in the boardroom to the ability to switch off when at home. They excel and capture that next 1% of performance. The executive teams I work with come together more cohesively as they become more self-actualised individually.
It is truly magnificent to watch it in action. I may facilitate the change, but results come to those who fully commit to reaching that next level. It is a commitment to being the best, and a powerful tool for any organisation.
A key part of my work is to help my clients raise the quality of the questions they asked themselves daily. Quality questions lead to quality decisions and actions.
Return on Investment is something important to you. Why? How do you measure your impact?
The reality is that most organisations report a lack of confidence in their ability to measure the business impact of leadership coaching and why I make it a priority in my approach to coaching.
There are three ways to measure the impact of coaching: self-assessments, peer assessments and objective results. I personally use self-assessment and objective results.
Self-assessment is the most solid basis to deliver transformation. By raising your self-awareness, you become aware of where you want to go and how to get there. The GPI is a key tool for this. Self-belief is the foundation needed to take your game to the next level. Be honest with yourself and start building from there.
Objective results are also clear indicators – last month, one of my clients signed a $14m contract. He would have never signed this contract if he did not massively improve his performance. 
What are your top successes with your clients in 2021?
The client I mentioned is a prime example of what performance coaching is about. We worked on his vision, his identity, self-awareness, self-belief – we crafted a roadmap. A few months after starting his coaching journey, he signed a multi-million deal. This is the result of a deep transformation and a willingness to be courageous.
I am also coaching 16 top Executives from one of the fastest growing companies in Europe. A truly global assignment across more than 10 countries. This company of 300 employees was created in 2018 and just raised in January 2022 $150m in series D – Taking their valuation to an impressive $1.4bn. In 2021, I was tasked to ensure the Leaders were developing as fast as the company with no burnout. The leaders have recently reported an average performance improvement of more than 15%. They are all stepping up their game without wellbeing concerns and the company looks set to double in 2022.
For CEOs who may want to hear more about you, where can they find you?
I am London-based and am happy to meet in person or via Zoom for an initial session.
Alex can reached here: alex@alexkergall.com.