Luxury is arguably the industry that has undergone the most disruptive changes over the years. To operate successfully in the luxury universe calls for a new and nuanced understanding of how luxury is changing and how companies create economic value and cultural value out of that change. Dr Federica Carlotto, lead faculty of a new Master's Degree in Luxury Business at Sotheby's Institute of Art, breaks down the key trends that are shaping luxury's future, from technology to sustainability.
The luxury business is one of the most permeable to crisis and yet due to the nature of the incredible talent and creativity it employs, it is also one of the most resilient. Innovation, technology and adaptability enabled main luxury players to bounce back to pre-pandemic sales level in 2021. Embracing values such as sustainability, inclusivity, and customer-centricity are morphing the concept of luxury into something different and exciting. The pandemic acted like an accelerator, fuelling change and shaping the landscape that luxury players will have to navigate in the years to come. Looking into the future, these are the key global trends for the luxury business and how they reflect across sectors.
Innovation and technology
Technology significantly touches all aspects of contemporary luxury across sectors, be it watches, cars, fashion, beauty or hospitality. During the pandemic, technology proved to be the lifeline for many companies, enabling them to keep their operations going. Tech also fuels a whole new level of customer engagement. Companies have successfully explored gaming and VR to cater to their digital-native audiences. Balenciaga has turned its Fall 2021 Collection, Afterworld: The Age of Tomorrow, into a volumetric, interactive journey. Gucci and The North Face have teamed up with Pokemon-Go to offer a special collection of avatars. Burberry's S/S 2021 fashion show has been live-streamed on gaming platform Twitch. In the latest Louis Vuitton videogame, Louis: The Game, players can collect 30 NFTs.
Increasingly so from now on, luxury companies will need to integrate the creative possibilities of technology with data-based customer intelligence.
Social Leadership
Recent unrest around environmental and social issues have called for a clear and active stance. Luxury conglomerates have devised long-term plans and institutional roles to implement sustainability and promote diversity. From Chanel's Mission 1.5° to tackle climate change to the new electric Rolls Royce, sustainability is at the forefront of long-term efforts. Initiatives such as LVMH's "Elles VMH" or Gucci's Changemakers Scholarship are addressing and committing to nurturing diversity and equity in the workforce. Going forward, luxury businesses will have to maintain meaningful connections with their environmental and social communities; champion ethical business practices; and catalyse responsible behaviours. Ultimately, the expectation is for luxury companies to further build their social leadership and become activists for change.
The Art of Luxury
Collaborative initiatives between luxury and art have proven to be the conduit to creative and cultural depth. The high-end spirit sector is discovering the arts. From the gilded origami sculpture sponsored by French cognac brand Rémy Martin for the Perriand Exhibition in London to the partnership between Dom Perignon and Lady Gaga and, most recently, to whiskey brand Glenfiddich tapping into digital fashion and art, spirit brands seem to have become creative agencies in their own right.
The latest Valentino's haute couture collection is the result of the creative dialogue of 17 painters with the human body canvas. Curator Hans Ulrich Obrist joins the discussion on the role of creativity in the digital society, while Yana Peel, former director of the Serpentine Galleries, is now at the helm of Chanel's projects with art and culture. Through their continuous engagement with artists, artisans, and creatives, Kim Jones (Dior), Jonathan Anderson (Loewe), and Virgil Abloh question the very same conceptual boundary between art and luxury: do we really have to separate luxury from art?
Pole Position for Bespoke Luxury
The global luxury car market is projected to recover from the 2020 fall back and grow 38%, reaching USD 566 billion in 2026. The sector is becoming increasingly dynamic with innovation being catalysed by growing environmental concerns and increasing fuel prices. State of the art partnerships elevate the conversation and open the horizons for cross-sector collaborations. McLaren has partnered with Hermès to build the bespoke Speedtail, a one-of-a-kind hypercar that features one-off touches and a V8 engine which marries the most iconic features of the two houses. Rolls Royce, instead, has gone green: nodding to the "Silver Shadow" heritage, the British marque has launched "Silent Shadow", its first electric vehicle. The growing trend for electric luxury car vehicles is driving renewed demand for production. There is a strong need to balance the consciousness and luxurious elements and we'll continue to see companies incorporate both into their brands.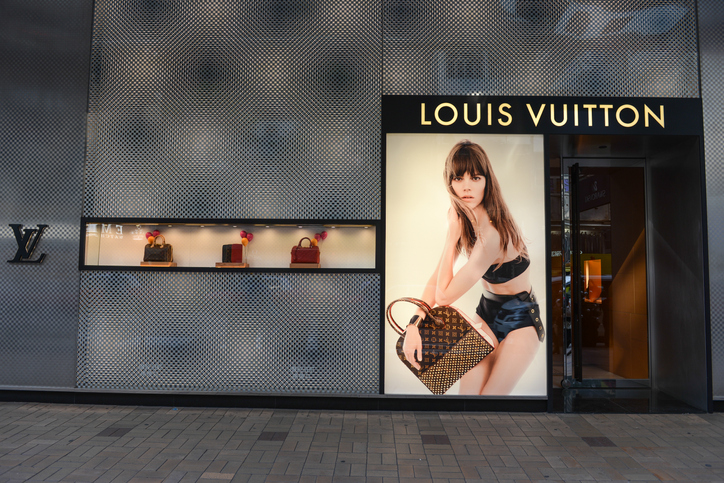 New Ways to Be Hospitable
Luxury hospitality is constantly innovating the standards of experiential delight. From the aesthetic appreciation of culture and creativity, such as the collection of 100 art pieces at the Dolder Hotel in Zurich, to the ultimate royal experience at Le Grand Controle, located in the premises of Versailles; or the unique shopping experience, such as the Dioriviera, the Dior pop-up store at the Rosewood Miramar Beach in California. Nowadays more than ever, the luxury hospitality sector is porous to what is changing in our definition of luxury and creatively catering to all senses in enveloping narratives.
Relevance is the New Legacy
Through the pandemic, the watch sector has proved to be one of the most resilient of the luxury industry leaning on the investment acumen of iconic pieces. The adoption of an innovative online sales format has allowed Sotheby's to set new sales records, with an ultra-rare Rolex Cosmograph Daytona JPS fetching $1.5 million at auction last August. At the same time, startups like A Collected Manare tapping into a younger market with lower discretionary spending, and yet still looking for distinguished pieces and sustainable ways of accessing luxury.
Sustainable jewellery and gender-fluid jewellery are opening new avenues of growth for the market. Cartier and Kering, the owner of Boucheron and Pomellato recently signed a pact that addresses three areas: building climate resilience, preserving resources and fostering inclusiveness. The initiative is open to all watch and jewellery players across value chains in an effort to build momentum and empower profound change across the industry.
Conclusion: Takeaways for Success in Luxury Business
From a niche industry, luxury is headed to become one of the most relevant business activities at a global level. It has also shown incredible resilience during the COVID-19 crisis, with the main luxury companies (Hermès, Louis Vuitton, Chanel) already bouncing back to their pre-pandemic sales levels. What does it take to build a successful career in an industry that never ceases to reinvent itself?
Going forward, luxury businesses will have to maintain meaningful connections with their environmental and social communities; champion ethical business practices; and catalyse responsible behaviours. Capture what is current and relevant for their customers, audiences and communities. Liaise with other creative and cultural sectors to make luxury current, exciting and unconventional – luxury companies already have specific professional roles to manage their special projects, while business consultancies have started appointing Creative Chairmans to drive creative excellence and customer experience. Ultimately, the expectation is for luxury companies to further build their social leadership and become activists for change. The next generation of luxury professionals will need to understand the wider role that the luxury business plays for the environment and our society at large.