Peace of Mind in Times of Uncertainty
We speak with Scott Perry, the chief executive of AmeriLife – a US-based multi-channel distribution business with a network of over 300,000 insurance agents and financial advisers. As the CEO of AmeriLife, Scott is charged with leading the company's growth as the US leader in marketing and distributing life and health insurance, annuities and retirement planning solutions to pre-retirees and retirees.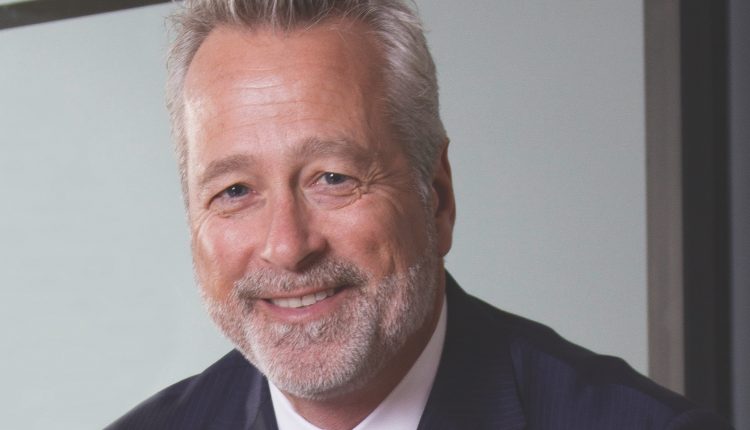 As the CEO of AmeriLife, Scott is charged with leading the company's growth as the US leader in marketing and distributing life and health insurance, annuities and retirement planning solutions.
As the CEO of AmeriLife, you have taken the company on quite the acquisitive streak over the past year and a half despite the global pandemic. Can you tell us a little bit about it?
We've been fortunate that our business, our people – and our industry at large – has been very resilient during the pandemic, and that's been especially important to our ability to take care of the financial wellbeing of consumers who rely on us and our partners. The pandemic has really accelerated our acquisition activities – we've acquired over two dozen companies in the past 18 months and continue to grow. When you look across those acquisitions, you'll see that these organisations not only fit our business structure from a product and solutions or strategy standpoint, but that their leaders also align with our values, which is incredibly important. For us, it's about being aggressive and scaling quickly in a highly competitive market; in turn, we're able to offer governance and operational value to our new and existing affiliates in the areas of accounting, marketing, cross-selling technology, compliance, and more (for example, we offer state-of-the-art cybersecurity monitoring capabilities that much smaller companies are often unable to procure and implement). That value has been incredibly attractive to our new partners, who are no longer keen to go it alone in a rapidly changing marketplace, but still want a sustainable path to continue growing their business. That's presented an enormous opportunity for AmeriLife.
How are you managing the company's rapid growth?
It starts with investing in our people. We've built out our human resources division, continue to aggressively recruit and hire, and have significantly invested in talent development programs. Since 2017, we've nearly doubled AmeriLife's employee population and have modernised our workplace and its benefits to attract top industry talent. Second, we've built out our infrastructure, including growing our finance, integration, corporate development and marketing and technology resources to support our growing business. This has been critical to staying "ahead of the puck" to ensure we're properly scaled with our shared services but can also address our enterprise and affiliate needs quickly and effectively. Third, we've deployed state-of-the-art technology abilities such as Salesforce and a proprietary enterprise data strategy for, among other things, improved reporting and customer insights. Last – and perhaps most crucial – we're on a continued journey to ensuring that our core values of honesty, integrity, accountability, excellence and courage, continue to manifest themselves as part of our culture and our actions every single day.
The rate at which you've scaled change management, business transformation and operational integration has been phenomenal! How did you manage to achieve this?
A dedication to best-in-class change management and communication practices are absolutely critical when introducing so many new people, processes and tools to a rapidly growing company like ours. But at the end of the day, we've still been able to stay true to our advantage of being an organisation with very little bureaucracy. This helps us remain nimble, encourage innovation from team members with great news ideas, and execute, iterate and show results quickly.
When it comes to attracting new partners or talent, it's important to have a value proposition beyond the financial value you can offer them.
What are some of the key lessons you've learned during this process? 
When it comes to attracting new partners or talent, it's important to have a value proposition beyond the financial value you can offer them. New partners and employees are attracted to strong cultures and relationships, and it's something we're diligent about cultivating. This includes getting regular feedback and input from our affiliates to share best practices across our organisation and maximising our collective knowledge. And while we've focused a lot on inorganic growth this past year and a half, we've also heavily invested in teams to focus solely on the organic growth of our existing and new affiliates. At the end of the day, we can't ever forget – or get so big – that we forget that our mission is to serve our markets, our agents, and their customers.
What is financial wellness and how can people achieve it?
"Financial wellness" means different things to different people. For us, it means being able to advocate for and educate individuals where they are in their lives and act as a trusted adviser to recommend solutions best for their particular situation. It means taking the stress out of how they'll pay for their healthcare and plan for retirement – two things that are critically intertwined but often considered separately. For example, this means, among other things, offering solutions like basic life insurance in addition to more complex forms of life insurance offerings to support wealth transfer.
What does this mean to the modern-day consumer?
It means that AmeriLife is taking a customer-centric approach to its business and we're meeting our customers on their terms. That means, for example, as our customers become more tech-savvy, we in turn embrace more digital, direct-to-consumer touchpoints and solutions that they demand but do not lose sight of the importance of personal, face-to-face interaction and education.
In what ways has AmeriLife reshaped its approach and culture to respond to those consumer needs?
AmeriLife has been in business for over 50 years, and during this time we've stayed true to our core values to meet the needs of the markets we serve. But we've also taken the opportunity to evolve to meet changing consumer needs. This includes, among other things:
Refreshing our brand for a more modern and accessible look and feel
Increasing the diversity of our distribution team to better understand and empathise with the needs of our changing consumer base
Acknowledging and addressing the fact that while the lines between work and retirement may be blurring, the fundamental needs remain the same. This means we need to get to our consumers sooner (i.e., younger); meet them where they want to be met by deploying the technology that supports their unique shopping and buying habits; and continue to emphasise building trust with them, which is critical to retirement planning.
What's on AmeriLife's agenda for the coming months?
We're excited by our momentum coming out of a very successful Annual Enrollment Period, during which we were able to introduce our innovative solutions to even more Medicare-eligible Americans. In addition to continued acquisitions, scaling our direct-to-consumer business, and growing our carrier partnerships, we're also in the midst of deploying state-of-the-art CRM capabilities and maximising the overall efficiency of our operations and technology infrastructure. But perhaps most importantly, we're focused on keeping our employees – our most important "resource" healthy, safe and engaged in the success of our business.