Bringing Coaching, Neuroscience & Emotional Intelligence Together
Rachel Paling is the creator of the approach and method for language teaching called Neurolanguage Coaching® and also one of the co-founders of the NeuroHeart Education Foundation, aimed at bringing coaching, neuroscience and emotional intelligence into schools and more readily available for teachers worldwide. Their mission is to really impact, enhance and transform learning.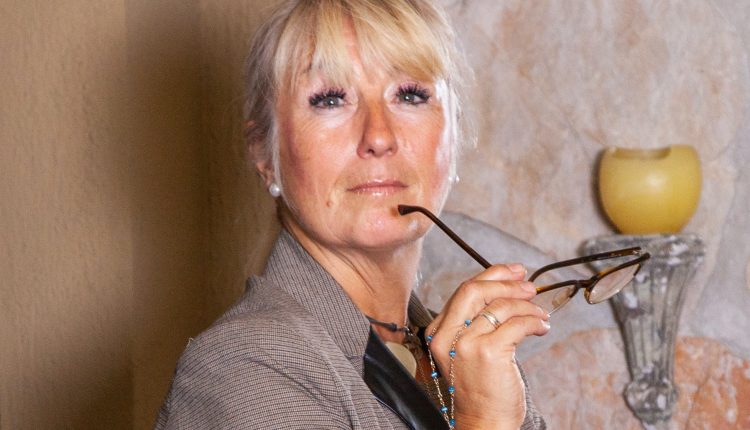 In 2012 you crystallised the concept called Neurolanguage coaching for language learning, how did you reach that point?
Over the last 20 years, it has become really clear that languages in business are essential. Businesses have increasingly broken out beyond borders into the globalised market and even the smallest of provincial companies now understand the importance of speaking languages. However, language excellence signifies embracing cultural differences, diversity and inclusion par excellence and a deeper, more meaningful degree of communication and comprehension among employees, management and clients/customers.
From 2003 onwards I was full-time training and developing professionals and university students in English and Spanish. In those years, I embarked on further personal development as a life coach plus learning about neuroscience, emotional intelligence and psychology and how these connect into language learning. All of these helped me greatly to shape and transform the way I was working with my clients as a "language coach". The greatest challenge was always helping companies see that this development was not just lip service saying "I am a coach", but actually showing the professional training behind this and embodying it in a new method and approach. The Neurolanguage Coaching® process is fully focused on getting learners to learn faster, with a totally personalised roadmap that incorporates metacognition as to how he or she learns the language better.
Can you explain more about the coaching and the neuroscience in Neurolanguage Coaching®?
Neurolanguage Coaching® is about transforming language educators, by providing them with the knowledge and tools to come into a "brain-friendly" approach to language teaching. In practical terms, firstly, we incorporate elements from professional coaching. For example, the structure, the goals and action setting together with a focus on motivation, commitment and empowerment of coaches. In addition, the ethics, confidentiality and standards. Our communication is based on coaching conversations, models and techniques. In this way, we can transform how educators communicate and transfer their knowledge in a learning environment.
Secondly, we implement neuroscientific principles from the research, plus emotional intelligence and neuropsychology into the learning process. One of the greatest challenges for neuroscience today is for it to actually become embodied and implemented in practical terms, but in a simplistic way, to simplify complicated scientific jargon so that it becomes easily understandable for all teachers, educators and learners to understand. We infuse the learning with metacognition, by adapting the process to reflect the research, so everything we do has a scientific reason and justification to it. For example, getting learners to set their own goals is based on the research showing that when people do that, they are much more likely to achieve them. Also, the coach opportunely shares information about how the brain learns, reacts and functions with the learners, in easily comprehensible language according to the level and age of the learner and through our constant awareness of the power of words and patterns of communication.
Thirdly, Neurolanguage Coaching® offers a new process for language learning with a distinctly hallmarked first session with a coachee, creating a personalised roadmap, based on mechanical and mastery goals and a unique conversation regarding motivation and commitment. Ongoing sessions are high powered with a full focus on cost-effectiveness and achieving results so that learners feel their learning progress much more than they normally would.
What are the benefits for companies and professionals?
One of the major problems for many business professionals today is the need for more advanced foreign language skills and often there is no time to learn, or due to heavy workloads, there is a lot of stress and anxiety around language learning. Many companies are now understanding that pushing people into large learning groups and paying "lower prices" are not efficient ways of language training. The most effective ways for assisting faster learning are to have a focused and personalised plan for individuals or small groups with a maximum of 4 people. Goals and actions are set and periodically reviewed before resetting the next goals and the language needs are chunked down and built up in blocks. Soft skills and business areas are defined and targeted, as well as cultural needs plus language learning strategies. Some companies are interested to put language learning into management target achievements and/or appraisal processes and Neurolanguage Coaching® provides the necessary yardsticks to measure progress. Some companies even create ROI indicators with us to help them measure more specifically according to their company requirements.
How has Neurolanguage Coaching developed through the years?
When I crystallised the concept in 2012, I conducted a pilot programme for a small group and the year after, I began training language teachers worldwide with my certification programme, the first language teacher training course worldwide that has accreditation from the International Coach Federation. Now, nearly ten years down the line, we have over 1000 Neurolanguage Coaches worldwide, which is a phenomenal milestone for us all and I know that these coaches are really positively impacting their learners. We have a network of all the coaches with all language combinations (www.neurolanguagecoachnetwork.com) and in addition, we are working with international and multi-national companies with designated teams of coaches advancing the language skills of employees and management.
I dedicate most of my time now to training and developing language teachers to become Neurolanguage Coaches. Some of these continue the pathway to the Advanced and Professional levels and some go all the way to become teacher trainers in their countries and their native languages. We now have about 28 teacher trainers worldwide delivering the training in Spanish, French, Italian, German, Russian, Japanese, Ukrainian, Slovakian, Serbian, Polish, Arabic, Portuguese and Bulgarian.  In addition, we are now starting our new certification called NeuroHeart Educational Coach training, also accredited by the International Coach Federation. This training is for teachers of all topics and disciplines, and even for Human Resources, Management and Training and Development employees.
What is the most rewarding and most challenging part of your job?
For me, witnessing the total transformation of teachers is phenomenally rewarding, but most importantly when they receive excellent feedback from their learners. I am always saying that the best feedback we can get is from the learner!
The most challenging part is when teachers are frustrated by educational systems and policies that are antiquated and need shifting into 21st-century learning processes. Trying to see how to help teachers who are burdened from the systems is sometimes heart wrenching as most educators really want to shift into new paradigms and new ways of working.
Tell us about the NeuroHeart Education Foundation and its objectives? 
Last year, I was able to fulfil my dream of setting up an educational foundation, together with my business partner Gary Houlton and Efficient Language Coaching, which we have christened the NeuroHeart Education Foundation. Through this foundation the vision and mission is to bring teacher training with a difference: teacher training focused on heart science, emotional intelligence, brain science, coaching, management of emotions for children, yoga for kids and in general teacher training with a difference to arm teachers with the knowledge to really help the children of today. Additionally, we would like to bring home schooling and remote schooling to children that really need it and through these programmes, we wish to give work to teachers worldwide to deliver the teacher training and home schooling. In this way, we would be creating an infinity symbol, providing work and giving service: the eternal flow of both.
NeuroHeart Education is about creating a worldwide ripple, taking neuroeducation one step beyond 21st-century learning. Harnessing the educators of today with the skills to bring brain, heart and compassion into learning.  My greatest vision is that when multitudes of teachers/educators transform, they will be the powerhouses that will shift the educational systems across the world.
What would you recommend to anyone who wishes to learn, improve or enhance their language skills for business?
I think the first thing I would say would be to create strategies for that individual learner. To focus on what is needed and evaluate the starting point well, so that a goal and action plan can be created with a crescendo of learning over a period of time. This will bring certainty and clarity to the process as well as keep the learner calm. Once the plan is clear, then the question will be how to create a learning process that focuses not only on explicit learning but also on implicit learning or rather the subconscious input of language, almost like replicating an immersion learning situation but from home. I am whole-heartedly going to recommend the learner works together with a Neurolanguage Coach as the expert, the GPS, the soundboard and the accountability partner.
Language learning is a quest that enrichens the soul leading to greater understanding and deeper communication. As Nelson Mandela said: "If you talk to a man in a language he understands, that goes to his head. If you talk to him in his own language, that goes to his heart."