This is Why You Need a Coach
To learn about the benefits of coaching, we speak with Alecia Wellen, a certified coach offering professional coaching, consulting and Reiki to national and international leaders and high achievers looking to leverage their inflection points to reach a higher potential, whether it be in their personal or professional lives. Alecia is seasoned in helping entrepreneurs, executives and small businesses explore where they are now, how they want to accelerate and where they want to go next.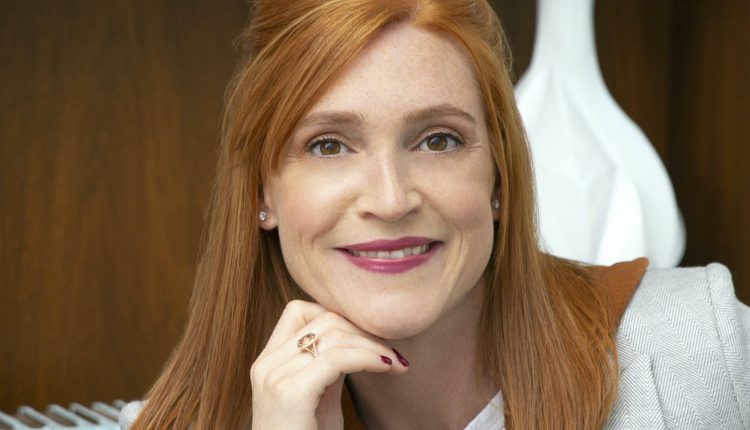 After two decades in the corporate world and participating in countless mentoring programs, Alecia answered a calling to coaching. She tells me that she has such a passion for helping individuals and small businesses optimise themselves in times of transition that she couldn't ignore the feeling she gets after guiding others through life's obstacles. Alecia became very curious about the ceilings we create for ourselves and she gets a kick out of helping clients overcome their own limiting beliefs to reach their next highest potential.
What are the key benefits of coaching?
Coaching is a vital contribution by way of growth for individuals and businesses alike. Coaching creates a container to explore and discover many things: goals, behaviours, limiting beliefs, and different perspectives to name a few. Coaching illuminates blind spots and promotes clarity and intentions and facilitates deconditioning and breaking of cycles, so different results are achieved. The coach's accountability ensures a resonate transformation takes place that is unique to the client. Without accountability, it's easy to slip back into old habits and thought patterns. It allows space to get out of the comfort zone, achieve things that previously were thought impossible and level up.
Key benefits of coaching include: values alignment, achieving fulfilment, empowerment, new insight and perspectives, newfound tools to tap into the leader within to combat a saboteur and of course growth and revenue.
Those benefits are important, but I believe, the single most important benefit of coaching is resonance. Resonance is achieved when the pieces of our lives and careers, that we value the most, are aligned and it's a function of our individual and unique choices. The experience of being whole instigates motivation. Our desire and commitment to not only do better but be better, becomes second nature.
When is coaching useful?
Coaching is useful when leaders and high achievers find themselves down a path of transition or transformation. Whether they are ready or not, it's happening, and they are required to lean in and invest in themselves. The investment provides new meaning, deeper awareness and using their newfound insight to meet their own higher demand. Simply put, it's a forward-looking process that moves the needle from notable to exceptional. 
What are the most common outcomes your clients can achieve through coaching?
All outcomes are tied to the agenda and objectives defined by the client. The outcomes are just as unique as the clients themselves and if space is made for the unexpected, the outcomes can far surpass any expectation or common outcome. The common denominator to a coaching outcome is sustainability. The overarching goal of coaching is to develop strategies and put new practices in place. Deconditioning, breaking cycles and eliminating worn-out perspectives make space for goal achievement, but more importantly a new way of being. The higher version of self has a ripple effect throughout personal and professional lives that impact and inspire people and processes alike.
Tell us a bit about your way of coaching?
When I founded my coaching and consulting firm, credentials were important to me as a complement to my MBA and 20-year business acumen. There are so many people out there who call themselves a coach and I wanted to hold myself and my mission to a gold standard. I am a certified coach holding a Certified Professional Co-Active Coach (CPCC) credential from the Co-Active Training Institute and a Professional Certified Coach (PCC) credential from the International Coaching Federation.
My practice is based on the Co-Active method which simply put means "being in action, together." We can set and achieve goals all day long, but it's important to focus on who we want to be on the other side of this transformation alongside the things we are doing and achieving. Who we are is just as important as what action we are taking.
Coaching is better experienced than explained as it is, again, unique to each client dependent on their goals and desired outcomes.
My job as a coach is to meet my clients where they are and begin this forward-looking process by creating a container for exploration and discovery. We define values, fulfilment and get very acquainted with the saboteur. As I hold the client's agenda in mind, I make space for the unknown. If the client is truly going through a higher transformation, we can't account for all of the experiences and outcomes with a rigid agenda in our sessions.
When we allow space for in-the-moment work the result is authentic, real and transformative 10 out of 10 times.
Allowing space for magic and wonder is just as important as the nuts and bolts and hitting certain targets and benchmarks. I champion my clients and acknowledge them for their strengths, but also actively listen for areas to reframe or provide alternate perspectives.  Stretching outside the comfort zone in order to grow is a condition of coaching and holding accountability is one of the most important things I can do in order to evoke the transformation.
When achieving new goals, it requires actions that have never been previously taken by a version of ourselves that has never been introduced. Accountability is the key that gives access to that potential.
My clients hire me because a shift is happening in their life, and they're ready to step up and grab what has been just out of reach for too long. They want to be a higher version of themselves, and I'm here to show them how that's possible. We typically commit one to two hours per month to each other with touchpoints in between the hour-long coaching sessions. I make myself available to my clients in between our sessions to account for the magic and wonder the pops up as a result of our sessions. A lot happens in the in-between, and for me, that's my favourite part because it's unexpected and validates the work we are doing together.
What do you believe are some of the best practices when it comes to coaching?
In life and business, we count on agendas and timelines and clear-cut lines to guide us. A coaching process requires trust and the ability to show up, ready for anything, and allow it to be messy.  A lot of prospective clients ask me how they can prepare for coaching. My answer is simple: show up. When we allow space for in-the-moment work the result is authentic, real and transformative 10 out of 10 times.
Another best practice is that of designing an alliance between coach and client. It's critical, before engaging in coaching sessions, to deliberately design the relationship. To understand what the expectations and boundaries are. This is a two-way street and requires understanding on the coach and the client's part. If the coach understands what the expectations of the client are and the client understands what the expectations of the coach are the relationship starts out clear and intentional forging a path of success.
Last, but not least, I add an alternative practice to my coaching that sets me apart from other coaches. We spend so much time on our minds and bodies with education and exercise that we forget about our energy. How we show up in our day to day lives and the vibe we bring to life's situations has a tremendous impact on outcomes and results. I specialise in remote Reiki as an alternative way of gathering data for my clients. For those that don't know, Reiki is a Japanese technique for stress reduction and relaxation that also promotes healing. Everyone has an energy body made up of aura (energy field), the chakras (energy centres) and the meridians (energy pathways). The energy field takes energy in, the chakras break it down, and the meridians distribute it throughout the body. Meditation occurs to reach the aura, balancing of the chakras takes place during the Reiki session and the healing and balancing is distributed through the energy pathways. This addition allows for additional data to be obtained and used within the coaching sessions themselves. For my clients that opt for this as part of their coaching package, they find there is a deeper understanding of themselves that supports their transformation.
What are your tips on living a fulfilled and happy life?
Fulfilment, for me, means balance in my day-to-day experiences and in the overall quality of my life. A life that I find valuable and resonant is important for me to feel alive and in choice. Part of being fulfilled is allowing for magic around every corner so that I am inspired and energised to do better and be better.
My personal tips for living a fulfilled and happy life are:
Being of service to others;
Seeking out things that bring me joy and make me laugh;
Being in a constant state of curiosity;
Allowing gratitude to enhance my life and not minimise my experiences;
Saying no without guilt and yes without fear;
Making space for each day to be better than anything I thought possible;
Getting my feet in the dirt and connecting with nature; and
Never taking life too seriously.
How do you achieve this in your life?
I achieve fulfilment and a happy life by having a resilient mindset.  I am either growing or learning, never failing. An important reframe for failure is the idea of failing forward. Without the data of a perceived failure there's no way to know how to move forward.
Staying present and being mindful of my saboteur, alternative perspectives and what I ingest is also key. You are what you eat, but also what you listen to, the energy you subject yourself to, what you read and what you buy into. I'm protective of my energy and surround myself with only the things that inspire me and put me in the best of company. Trusting myself and using a little bit of intellect and a lot of intuition keeps me on track. I allow each day the chance to be better than anything I thought possible. I don't believe in coincidence and rarely ever give into obligation.
To learn more about Alecia Wellen Coaching or schedule a session please visit aleciawellen.com or email alecia@aleciawellen.com.