The Power of Visioning
"I love to help people live the lives they really want through coaching, workshops, speaking and self-taught online courses," tells me Jaki Wasike-Sihanya, credentialled ICF coach, who also holds an Associate Certified Coach credential (ACC). Following three decades in the corporate world, working for global multinational organisations, Jaki decided to start her own coaching business. She walked out of a corporate office one Friday and into her own office with an existing business on Monday. Below, we hear all about visioning and Jaki's tips on living the life you want.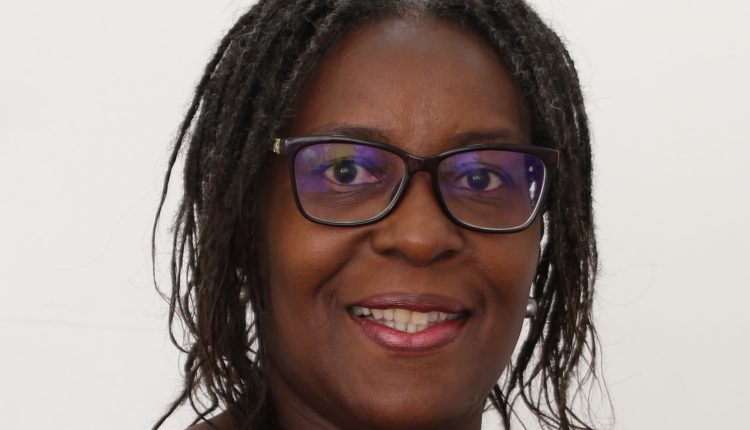 What does visioning mean?
Visioning is a situation where you imagine the future. It involves imagination because it hasn't happened yet. You can articulate this imagined future by writing down a description of what you see, or creating a vision board, talking to someone about it – or all three. There is no right or wrong vision, it is what you imagine your future to be, how you see yourself, what you are thinking, how you are feeling and what you are doing in the future. It's like having a destination in mind when you are on a journey and imagining what it will look and feel like when you get there. Visioning can be very powerful in life coaching.
Once you have determined where you would like to end up, you can begin planning how you will get there. Just by making the destination decision, you create a state where certain other decisions can be made. When do you want to arrive? How do you plan to travel there? What does it cost to travel one way or another? How long does it take to travel? What do you need to take with you; for example, what clothes are suitable, which means knowing what the weather is like.  And for each of these things, there are other decisions to be made. These decisions can be translated into goals. For example, you may want to fly there, and so you need to have enough money for the flight. Or you may want to walk there, and so you need to achieve a certain level of fitness. Or you may want to take the longest time possible so that you savour the process. Achieving each goal brings you closer to making the journey in the way that you want to.
In fact, having the destination in mind affects the choices you make and it can help you become more deliberate about the choices you make because you want to make choices that will help you achieve what you desire. In that sense, a personal vision can be a powerful motivator, it is also a representation of hope, since, once you have a goal, you can plan for the many ways in which you can achieve it
Many different types of clients benefit from visioning. People who are facing a transition or want to make a transition can begin by imagining where they would like to end up, how different it is from where they are now. Students who are preparing for transitional exams can picture receiving their results and imagine the sense of accomplishment they will feel, in order to motivate themselves to put in the extra work required for exam preparation. Executives can imagine themselves in the roles they would like to be promoted to, and so notice how they need to prepare themselves for those roles.  Entrepreneurs often struggle along the lonely road of setting up and building a business. I help them to describe their business in the future and then to ask themselves what needs to happen in order to get there. One step at a time. In a way, it's like placing dots so that when you join them, they form the image that you want. You really cannot know where to place the dots if you have no idea what the final image is supposed to look like.
I encourage clients to tap into their inner strengths, their talents, or gifts, and to remain true to their values. More critically, I would encourage anyone to think about who they need to become in order to succeed in the manner that they envision. I ask them to reflect on the statement: "I want to become a person who……". This reflection can yield realisations that we often do not consider, especially realisations about what we think and believe, and how that impacts what we do and, therefore, achieve. This leads to a desire to change, and when this change is intentional, it is motivating. It puts one in learning mode, it helps with self-regulation and is more likely to endure.
Jaki's tips for achieving the life you really want
Express your desired future in some way. If you can, create a vision board and speak about it to someone. Research has shown that writing down one's vision, sharing it and tracking progress with an accountability partner puts one in the best position to achieve the results they want.
Think about several ways that you can achieve that future. There are many ways to skin a cat, and options give room for flexibility. Choose to progress options that are 'you'.
Regularly choose what helps you to achieve your vision.
Consider what you believe about your aspired future that could be hindering progress and choose to change that belief.
Don't be afraid to ask for help. Sometimes personal introspection opens doors that one doesn't want to walk through alone, or uncovers missing skills, for example, that may require professional assistance to manage.
Contact details:
https://www.linkedin.com/in/jakiwasikesihanya/
https://www.facebook.com/JakiLifecoach
https://twitter.com/jakilifecoach
www.lifeskillscoaching.co.ke