How to Discover the Link Between Your Inner & Outer Self
Yoshiko Elmore-Tsukiyama is a 100% Japanese woman currently based in Plano, Texas, but spending her time between Tokyo and the US. Coming from an HR background, Yoshiko's mission and passion as an Executive Coach is to help executives and managers to transform into who they really are by being aware of their life blueprint and the limiting belief systems built up from their childhood, and to then help them to turn this into something positive.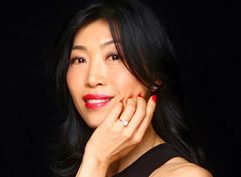 Tell us a little bit about your belief that "the outer will never be transformed without inner consciousness".   
Why do businesspeople forget instantly the new skill set when they leave the training room? How could we stop it? This is a kind of an obvious mystery that nobody pointed out. After acquiring my professional coaching certification, I immediately started looking for something that will enhance my coaching practices. I started learning about how the outer, or the management competencies and procedures, is linked to the inner, or the belief systems, mental models and life values a person develops as a child. I looked at my own case and how I tend to please others instead of being my authentic self. I found this has been built up through my childhood experiences with my dad. This was a very big 'aha' moment and helped a lot to transform my mental system toward "being me". 
Why are most businesspeople not aware of their 'inner consciousness' in the business context?
Because they are too easily distracted by texts, emails and chats in this digital era we live in. It's like they feel safer when they're in 'digital mode'.
How can you help them become more aware of their 'inner consciousness?
As an Executive Coach, asking questions with curiosity and without any assumptions is the key for them to begin their inner journey.
Exactly how significant is constant personal growth?
Constant personal growth Is extremely important but it's also important to take some time off and devote more time to self-care. This will then allow you to achieve more sustainable results.
In your opinion, what's the recipe for achieving fulfilment while growing and working on improving your skills and attributes simultaneously?
Life consists of many different aspects. We shouldn't only focus on our work careers, as working on our relationships with family and friends and spending time to focus on our wellness, hobbies and finances is just as important. I believe that when you start working on one aspect, all other aspects will be impacted too.
How do you achieve this in your life?
I am still in the exact middle of my journey after I passed a few important milestones.
Once you understand the link between the inner and outer, observing your actions and words, they slowly begin to link. For example, if you want to have a positive mindset, you first need to find out what childhood experience impacted your mentality and then check if this experience is still affecting you now. The change does not happen fast, but it is important for you to feel your power to discover who you really are. Enjoy this process by being present.