Healthcare at the Speed of Life
Healthy.io is a pioneer in transforming the smartphone camera into a clinical-grade medical device. The company was established in 2013 by Yonatan Adiri, the former Chief Technology Officer for the president of Israel, Shimon Peres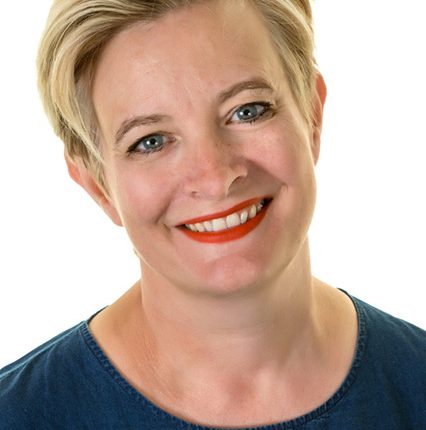 Its biggest market is in the UK, where the company is headed up by Chief Commercial Officer and Managing Director for the UK and Europe, Katherine Ward — who has 30 years of experience of working in both the public and private healthcare sectors in the UK and globally.
In 2020, the company was chosen by the Department of Health in the UK to help revolutionise early detection of chronic kidney disease, by offering 650,000 patients technology-supported home-testing kits over the next three years via the NHS.
With chronic kidney disease affecting around 1 in 10 people in the UK, this new testing and technology is designed to reduce unnecessary trips to the GP and hospital. It should encourage more people to seek an early diagnosis, ultimately saving thousands of lives each year.
The company is also helping to transform wound care — a problem which costs the UK health service £8 billion a year to treat — and is empowering women with an app that allows them to test for UTIs in the comfort of their own homes.
Healthy.io has over 70 staff in the UK and is working with over 33 NHS organisations. It has raised $95 million in capital to date.
CEO Today sat down with Katherine Ward to find out more.
What are the main challenges facing a private HealthTech business working with a huge organisation like the NHS? 
One of the challenges is understanding that the NHS, despite its name, is not a 'national' buyer. This means needing to work from the bottom up — engaging with multiple organisations — to get traction. Adoption in one region does not then guarantee that it will be taken on elsewhere. Pilots and rollouts often need to be repeated.
Credibility is key, even to get a small rollout with the NHS. A strong evidence base, a health economic case that ideally shows efficiency savings and compelling usability and evidence of addressing health inequalities, all ideally need to have been proven prior to adoption.
The good news is that there are a number of brilliant NHS and Department of Health initiatives that are specifically designed to help companies to navigate these challenges. The NHS knows about them and is committed to solving them. That's half the battle!
Healthy.io is headquartered in Israel yet the UK is one of its biggest markets. Why choose the UK (over, say the US) and what have been the main challenges in growing the business? 
Healthy.io was founded by Yonatan Adiri, who was previously the Chief Technology Officer for President Shimon Peres of Israel and spent the early part of his career in public service. He was very keen as part of the mission for the company to be embedded into mainstream government-funded health care organisations rather than offering the benefits of healthcare technology just to those who have the ability to pay privately. This led to a desire to start our journey in the ultimate government-funded healthcare system — the UK NHS. The NHS has a tremendous cachet globally as a high performing system and our thinking was that if we could prove success here, this would stand us in good stead in other government-sponsored health care systems globally.
We have seen tremendous growth in our business here in the UK. To do this, we have overcome the challenge described above of establishing credibility and a strong evidence base here in the UK, we have shown the ability to scale and replicate our deployments, we have shown great uptake by patients and have really demonstrated the appetite both from clinicians, the NHS system and patients, to scaling technology to improve health outcomes.
Credibility is key, even to get a small rollout with the NHS. A strong evidence base, a health economic case that ideally shows efficiency savings and compelling usability and evidence of addressing health inequalities, all ideally need to have been proven prior to adoption.
How do you think HealthTech companies such as Healthy.io will impact UK healthcare over the next decade? Where do you see Healthy.io in five years?
My favourite part of the day is checking in on the app reviews for our Minuteful Kidney app (an app and home testing kit which lets users test for chronic kidney disease) and seeing how many patients have given the app a review. It's standing at over 12,000 at the moment with 4.8 stars. The COVID pandemic has shown that it is not always necessary for people to travel to undertake healthcare consultations in person and that it is possible for people to self-test in their home environment. I think these are things that are not easy to take away once they have been established. I see the voice of the patient or consumer becoming much more important in the next 5 to 10 years and I really hope this will translate into many more areas of healthcare being driven through technology, such as the smartphone. Empowering people to take more control of their health, better understand their health and their care and enabling that care to be accessible at people's own speed of life are Healthy.io's ultimate goals for UK healthcare in the next 5-10 years.
What are the three main faculties needed in a successful business leader? 
Relationship management – understanding people, their motivations, how to engage and build relationships are the cornerstone of a successful business leader. Whether in sales, ops, account management, product, whatever function, if you can relate to your customers, your peers and colleagues and your team, you are much more likely to succeed.
Grit – resilience and fortitude – recognising the roller coaster of ups and downs in business and sticking with your goal throughout – keeping your optimism and your vision and sharing that with your team to keep everyone focused no matter what the challenges.
Insight – knowing what your own strengths are and your limitations and complementing them with the people that you hire.
You've been working in the health industry for more than 25 years. How have you managed to balance your work life with raising a family? 
My husband Simon was a very early prototype of a 'stay-at-home Dad' who has raised our three daughters as his main career goal. This has been a tremendous privilege for me as it has enabled me to focus on my career and travel extensively in global roles without the endless negotiation and trade-offs that so many parents in working families are consumed by, in balancing childcare responsibilities. There are still trade-offs of course and lots of weekend family focus and ensuring that I take all of my available leave for family holidays, where I do switch off the email and properly focus on them. We had a strong set of explicit guidelines about what balance looked like (e.g. dropping off at school 2 mornings a week and picking up 1 afternoon, being away overnight for no more than one night a week, etc). I wasn't always able to meet the guidelines but I certainly knew when I was out of credit and Simon and the girls would let me know!