Happy People Create Happy Careers
Carol Brown is an empathetic and dynamic voice for Leadership and Small Business with her work inside of Microsoft as the SMB Lead for Australia and New Zealand and through her own small coaching business 109.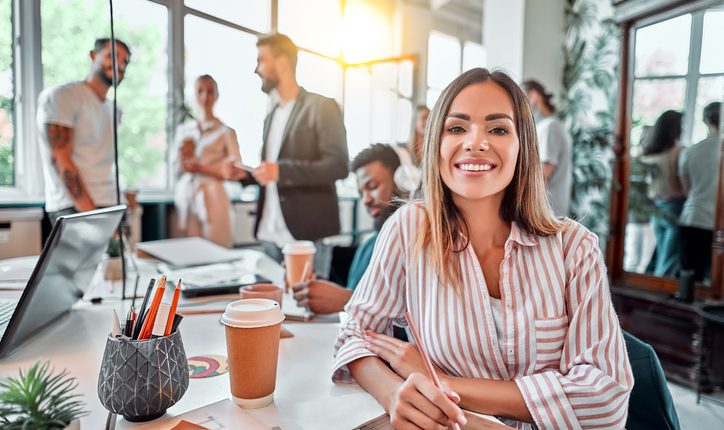 Living in Mangawhai, New Zealand she is also a co-owner of Jackson Brown Automotive and Marine with her husband James, employing a team of 10. COVID-19 saw the closure of the business for over six weeks. Though Jackson Brown retained all of their staff during the lockdown Carol witnessed the heavy financial toll and the mental burden this placed on her husband. It was during this time when Carol decided to further expand her purpose to support and teach other SMEs through 109.

109 came from Carol's work inside of Microsoft where she has helped numerous SMEs transform their infrastructure through IT. Simultaneously Carol has developed hundreds of individuals in her own teams to be better communicators, sellers and problem solvers. As an internationally ICF certified leadership coach Carol saw the gap between how the corporate sector raises talent and solves problems and the real-world issues that her husband was facing, she then created a unique solution. Her vehicle for this solution was 109. Since then Carol has helped dozens of other SMEs and corporates implement her bespoke solutions in their businesses through her pro bono and paid work as a mentor, coach and business consultant. 
Again, COVID-19 did not affect the world proportionally, at-risk communities suffered the brunt of the pandemic and one of those communities were women in the workplace. Her work inside of Microsoft has led to greater female participation in the tech community in New Zealand through the SkillHer program which specifically develops female leadership inside of tech.  
To cap it off Carol is the only female in Aotearoa to be represented on the Forbes Coaching Council which is limited to only 2000 members globally.  
How does your business experience benefit your current work as a Leadership Coach?
Echoing the late Peter Drucker when he said: "Culture eats strategy for breakfast" I foresaw the rise of coaching in my industry and began my certification through the International Coaching Federation. Upon completing my certification I joined a small number of individuals with full certification to sit in a senior leadership position within the technology sector. This foresight has since been applied to 109 and my internal role to change how people perceive coaching from both the human and business perspective.
Understanding how my unique skill set could help grow SMEs and other corporate vendors, I began to digitise coaching at scale by automating the sale of DISC profiling and then adding guided videos for businesses to implement these tools. This combination of human resources and business application is something that many SMEs and corporates need but have yet to implement. My bespoke use of DISC profiling, coaching acumen and automated delivery is something that is challenging the status quo of an antiquated industry. This resource has produced a tangible ROI for my own teams at Microsoft as well as external companies I've worked with, big and small.
In addition, I've taken the opportunity to consolidate digital skills in combination with leadership skills by developing training initiatives for both the SME community and diverse talent looking for roles in IT. My work takes the best of the online training available through Microsoft, supported by coaching, mentoring and leadership training through 109 and connects these elements with speakers from New Zealand's largest corporate partners. The ambition of this program is to upskill diverse talent to take positions inside the technology sector over the next five years.
When we support our teams with more listening and less telling, it allows them the space to get creative, build resilience and agile. This requires accountability and trust within the team, alongside a growth mindset.
These initiatives are supported by a raft of accolades that I've received including the ProSci Change Management for Leaders qualification, three Microsoft Gold Club awards and many others. This distinctive skill set has led to greater employee retention, larger sales quotas and more importantly a diversified workforce that is driving business growth inside of my current role and externally with both my corporate and SME clients.
In your opinion, as business transforms, how can leaders create a culture that will drive strong WHI, retain top talent and boost creativity and resilience.
I'd seen a real impact with the power of coaching cultures and bringing a business perspective to this. Ofen assumed as the soft side of the business, I've emphasized my own transition from an employee with imposter syndrome to a leader who now coaches for development. In my own transition, I've seen an increased workplace satisfaction, fit and increased success in business outcomes. This sentiment has been mirrored by Facebook EMEA Product Manager Jordana Murray in her work with me: "I have learnt a great deal about how to advance my corporate career, how to be a better leader, and most importantly, how to stay sane by balancing my personal and professional life." Happy people create happy careers.
When we support our teams with more listening and less telling, it allows them the space to get creative, build resilience and agile. This requires accountability and trust within the team, alongside a growth mindset. As leaders, we need to genuinely remain curious and stand beside our teams as they learn and grow. A framework on expectations is still key. For example, a sales org may set the expectation that we need them to hit the number and have a clean pipe as a minimum – how they get there should be up to the individual allowing them to lean into what gives them energy and create their internal legacy.
How can you help with this?
My mission isn't to turn everyone into professional coaches, it's to support teams to build their muscle to create coaching cultures overlaying a business lens to our work. Trust, accountability and staying curious are key to the success of our teams. As business continues to rapidly change we need to support our teams to be agile, collaborate, communicate and have a growth mindset.
How can leaders learn to say less and listen more?
It's important to support our leaders by giving them the space to practise, coaching circles and similar programs are a great way to do this. We don't need to overcomplicate the process. It's about providing the opportunity to practice listening for what's not being said, staying curious, asking more questions and doing less telling. At the end of the day, coaches are professional listeners; for leaders, it's about turning that dial slightly to lean into this skill.
How can modern selling be incorporated into these processes?
As sales and marketing continue to grow closer in alignment with data and buying signals, it's important to remember that humans still love doing business with humans. You learn more when you're asking the right questions and listening than when you are telling. A coaching mindset can help you establish a better, sustainable relationship with your customers. It's no secret that people tend to want to build relationships with people when they are being listened to.