Asos Chief Nick Beighton's Exit: Why 'Fresh Eyes' Proves a CEO Successor's Most Challenging Dilemma
Following Nick Beighton stepping down as CEO of Asos, Doug Baird, founder and Chief Executive of New Street Consulting Group, looks at the challenge for CEO successors keen to take fresh eyes to a new role.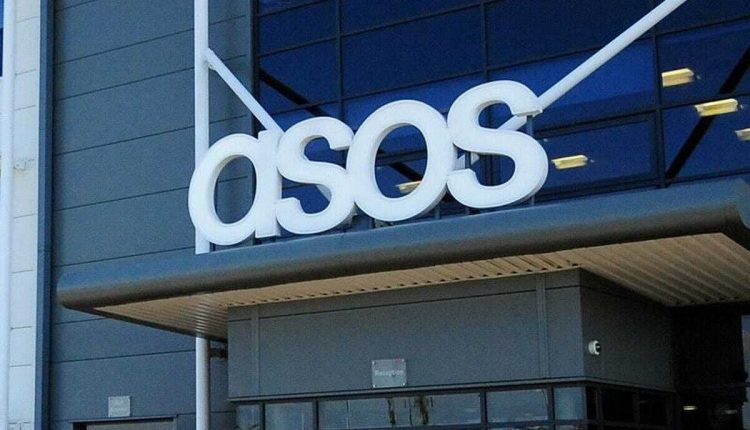 The so-called 'successor's dilemma' is a well-debated, and still highly intriguing, subject. A great deal surrounding this dilemma has contemplated the search for new CEOs, preparing them to take the leadership reigns and how the relationship develops between the incoming leader and the incumbent.
Many factors of the successor dilemma are now facing the Asos board and as the business transitions to a new CEO, the board will still need to consider the careful management of this process and the role of Asos' interim leader. This must be achieved alongside other senior-level changes – the company's chair is due to depart in the near future.
The key, of course, is to find the required experience, skills, aptitude, values and cultural fit of a CEO successor. Although there's a lot for the Asos board to contemplate, in this instance, none of it is necessarily the most challenging or fascinating aspect of the successor dilemma – that belongs to the choices the new CEO will have to make between the old and the new.
A fresh pair of eyes
As reported in media, company statements from Asos, which accompanied Nick Beighton stepping down, alluded to it being time to 'deliver the next phase of global growth' and the need for a 'fresh pair of eyes' being needed for the business. This is against a backdrop of a share price that's almost halved in value this year and profit warnings from the business. Asos profits are expected to be off by as much as 40% and ambitions are to grow sales from around £3.9 billion to £7 billion within four years.
Taking all of this into account, it would appear there's not much of a dilemma for the CEO successor at Asos to consider between what's gone before them and what's needed for the future under their leadership. Surely, fresh eyes equal fresh thinking and fresh ways of doing things to take the business forward? This would be extremely short-sighted and is a case in point about the challenge of taking 'fresh eyes' to a new senior leadership role doesn't necessarily have to mean doing something completely new or different.
Taking all of this into account, it would appear there's not much of a dilemma for the CEO successor at Asos to consider between what's gone before them and what's needed for the future under their leadership.
A successful legacy
Much of the reported financial challenges surrounding Nick Beighton's departure have deflected from his success at Asos. He was a lead part of a growth journey that during his 12 years with the business saw the company expand from a couple of hundred employees to over 3,000 and sales rise from circa £200 million per annum to almost £4 billion. Recently, Asos pre-tax profits for the year to the end of August 2021 climbed 25% to £177.1 million.
Whilst a new CEO would, undoubtedly, take notice of such stellar numbers and strong past performance, they could be blinkered by the board's overwhelming ambition for growth. At the time of Nick Beighton's departure, Asos' chairman was quoted as saying that while significant progress had been made in recent years, there was "more to do to accelerate the pace and intensity of commercial execution".
This level of bold ambition and pursuit of global growth can inadvertently encourage a new leader to resist going against popular opinion. The boardroom desire for fresh eyes risks becoming something of a logical fallacy, much like the emperor's new clothes, and is often satisfied with a new CEO leaning towards flash new strategies and making sweeping changes.
In many cases when a new CEO joins a company on a fast and high growth journey, the most effective fresh eyes are those that can spot the best parts of existing leadership, management and operational practices, and find ways to fine-tune them. These incoming CEOs can expertly blend the old and the new in small, seamless steps to address challenges, while realising boardroom ambitions and without wholesale changes that risk being disruptive and counter-productive. They are successors who can strike a balance between managing the powerful shareholder desire for change and the practicalities for achieving success.