A 2021 Time Capsule: Reflecting Back to Move Forward
From the rise of non-fungible tokens (NFTs) on blockchain to autonomous vehicles delivering pizza in Houston's Woodland Heights to Bezos-backed Blue Origin sending Captain Kirk into suborbital space, 2021 has offered its share of remarkable moments.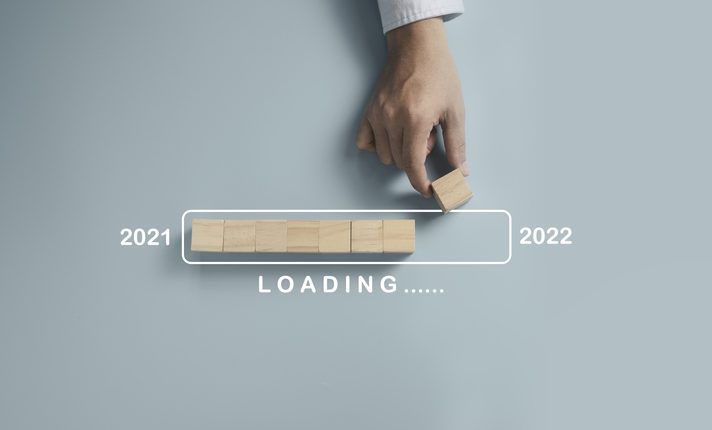 Although unprecedented and unique, these events do much more than stoke our communal curiosity. They are also a reminder of just how much and how quickly today's emerging technologies are impacting and evolving our world, society and everyday lives.
Similarly, TELUS International had an incredible year of major change. We started off 2021 by going public and becoming the biggest tech IPO in the history of the Toronto Stock Exchange (TSX). We launched our AI Data Solutions division on the heels of our acquisition of Lionbridge AI and executed the complementary tuck-in acquisition of Playment halfway through the year.
We also welcomed over 11,000 new team members, opened new locations in the US, the Philippines and Guatemala, and in a year marked by ongoing uncertainty and challenges, we continued to find ways to meaningfully give back in our communities.
Given the historic nature of this point in time due to the pandemic, I started to wonder how future generations would view the decisions we made, actions we took and successes we achieved in 2021. And, if I could, how would I convey to them my impression of the enormous transformations we have undergone as a team and company over the last year?
In the absence of a hot tub time machine, I decided to select five tokens that I would include in a time capsule as symbols of our team's remarkable resilience, passion and innovation, and what is yet to come.
1. A bell


On 3 February, we virtually rang the opening bell at the TSX, and the closing bell at the New York Stock Exchange (NYSE), ushering in a new and exciting phase of our company's growth journey. The successful IPO was the result of our global team's focus and grit over the course of 15+ years, and as we look to the future, being a public company will provide us with the means to continue to grow and evolve in new, exciting ways.
The bell could also represent the banner year 2021 has been for tech IPOs more generally, with more firms accessing public markets than in any other year since 2000. Notably, this year's IPOs have also collectively raised more money than in any other year since 1995. This trend reflects strong tailwinds pushing demand for digital technologies and AI, as well as in automation, cloud computing, IoT and autonomous transportation — all sectors where TELUS International has the deep expertise and capabilities to help our clients differentiate and disrupt.
2. A webcam and ring light


"I never knew how great I looked on my webcam until I was on video calls all day, every day."
– No One Ever
Once solely the tools of Instagram influencers, webcams and ring lights have become commonplace since the pandemic caused an immediate and seismic shift from video conferences being the exception to becoming the rule. Whether for weekly team meetings, earnings calls, investor roadshows, team-building exercises or site tours with prospective clients, looking polished online has become part of our new normal.
Posing both pros – it is more engaging than audio, and cons – accidentally triggering potato and cat filters, and spawning new terms such as 'Zoom fatigue', videoconferencing will likely continue to be a big part of our everyday work lives, at least for a while. Although the pandemic put a new lens on what needs to be done in-person vs what can be done through a webcam, the debate rages on about how widespread videoconferencing will remain once COVID-19 becomes endemic.
In the meantime, companies are broadening the hybrid nature of their operations, experimenting with technology to bridge the gaps inherent to remote work such as recruiting and onboarding new team members, and providing learning and development opportunities. However, for a lot of people, all they will continue to need is good lighting, a webcam and a reliable internet connection.
3. An apple


Presenting a polished apple to a teacher has long been associated with students showing their appreciation in the classroom. Historically, it's believed the link between the apple and knowledge is eons old, maybe even dating back to the story of Adam and Eve when she ate the forbidden fruit from the Tree of Knowledge. Though we are still not quite certain of this lore's origin, the apple's connection to education is why I'd add one to my time capsule.
TELUS International understands and appreciates the critical role education plays in improving the lives of individuals and by extension, the communities where they live. We provide our team members with access to digital literacy curriculum, training and upskilling programs, and numerous online and onsite learning and development opportunities. This list also includes subsidized Bachelor's and Master's degrees through TELUS International University, which our team members' families can access.
We support many different approaches to education, including social learning, mentorship and gamified eLearning because we recognise that not everyone learns in the same way. Regardless of how they absorb and retain information, our main objectives at the end of the day are ensuring that our team has the skills and knowledge to achieve their professional and personal goals, supporting the successful execution of our strategy, and in the grander scheme of things, contributing to the creation and growth of a middle class in countries where we operate around the world.
4. A bounding box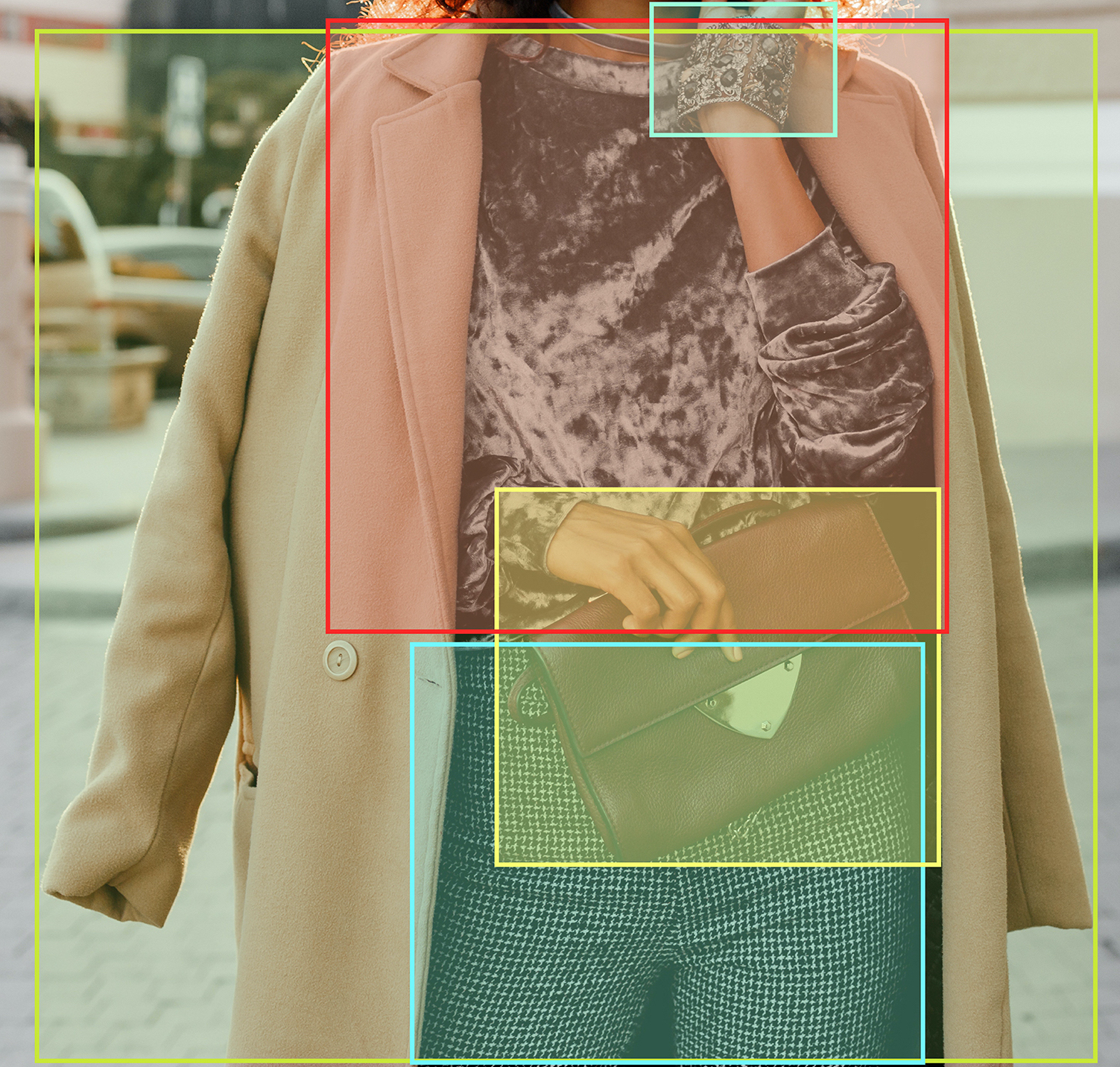 Admittedly, this item is a bit abstract. A bounding box is essentially a digital outline of the peripheral edges of an object that is used to identify and label it so that computers can 'understand' what they are 'seeing'. The datasets that are created by grouping thousands of labelled or annotated objects are then used to train machine learning algorithms that in turn power all of today's artificial intelligence applications, from autonomous vehicles to search engines.
For me, bounding boxes symbolise the launch of TELUS International's new AI Data Solutions division and our global AI Community of more than one million data annotators. Our enhanced capabilities and deep expertise in this market are supporting the increasing demand we are seeing from top global brands, tech hyperscalers and large enterprises that have turned to AI to help them not only meet but exceed their customers' heightened expectations and demands.
Our investment in AI data solutions was matched by our commitment to manage equity and fairness risks such as unwanted bias in the datasets we create. Over the past few years, bias in AI has increased in breadth and scope due to the creation of an exponential number of new AI applications across all industries. When left unsupervised, this detrimental force can skew algorithms to reinforce societal biases and discrimination.
While achieving zero bias in AI is an aspirational goal, reducing it and mitigating its impacts is within reach. The onus is on each and every one of us to do our part to create more inclusive AI by fostering a more diverse AI community, staying up-to-date on this fast-moving field of research, and regularly engaging in conversations around potential human biases.
5. A pair of running shoes


Last but not least, my final time capsule contribution is a pair of sneakers symbolising our team's unique and very active volunteer efforts to give back in 2021 despite the challenging physical distancing constraints. This year, we had 500 TELUS International Ireland team members in Cork, Dublin and Ballina participate in the Mount Kilimanjaro Virtual Challenge as part of their region's annual TELUS Days of Giving activity.
This group enlisted their friends and family members to join them in completing 97 kilometres (60 miles) of running, walking and cycling in the span of two weeks. They raised $50,000 for two local charities and also had 1,120 trees planted that represented each person who completed the challenge. This particular initiative was close to my heart as I spent nearly 10 years of my childhood in Tanzania against the backdrop of Africa's beautiful landscapes, including its tallest mountain. However, this is only one of the numerous other volunteer activities our team participated in around the world this past year.
The investments we make with our hearts and hands are how we bring our company's caring culture and community giving philosophy, We give where we live, to life. Giving back to those in need is part of our DNA and we are proud to stand alongside other companies who similarly recognise their role in making change by taking up ESG issues and principles.
Don't forget the past. Learn from it.
In 2022 and beyond, business leaders should view the future as something we can shape, rather than merely barrel towards. The upcoming year will bring rising consumer confidence and new waves of innovation, and if history repeats itself, we will continue to see the most agile companies capable of embracing change and incorporating lessons learned to succeed.