Businesses across all industries have always had to deal with ever-changing customer behaviour, but the global pandemic has transformed the way many customers interact with companies within a very short period. The world has been collectively forced into perhaps the biggest digital leap forward of all time, and it has already revolutionised what customers expect from businesses.
So what are the key trends we should all be aware of? We have picked out 5 of the best new books for CEOs to read, to not only understand how customer expectations are changing but more importantly, how you can make sure your organisation lives up to them.
The CX Leader's Manual to Customer Excellence by Steven van Belleghem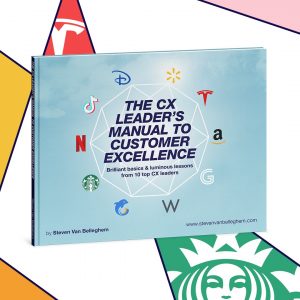 While digital convenience used to be a competitive advantage for tech giants, recent events have now made it the minimum standard customers have come to expect. Customers have got so used to the simplicity of buying products through Amazon or accessing entertainment via Netflix, that it has made interacting with some non-digital companies a slow, frustrating experience.
However, there is much more to customer experience than just technology, and this new book by CX expert Steven van Belleghem unpacks the secrets behind the success of brands including Disney, Amazon, Netflix, Walmart, Tesla, TikTok and Starbucks. It explores company cultures, use of data, sustainability efforts, product strategies and communication to create luminous lessons from the superstars of customer experience.
The book covers what the author calls the 'Brilliant Basics' of customer experience, outlining 13 practical lessons every organisation should try to get right, along with some fascinating insights into the mindset that makes a highly effective CX leader.
The book is available in hard copy, but the e-book can also be downloaded for free.
Click on the next page to see more of the best books on customer expectations.