Salt Bae Opens Knightsbridge Restaurant Where A Steak Costs £630
Nusr-Et Steakhouse, owned by Turkish chef, food entertainer and restaurateur "Salt Bae", has finally opened in The Park Tower Knightsbridge Hotel after it was first announced back in 2017.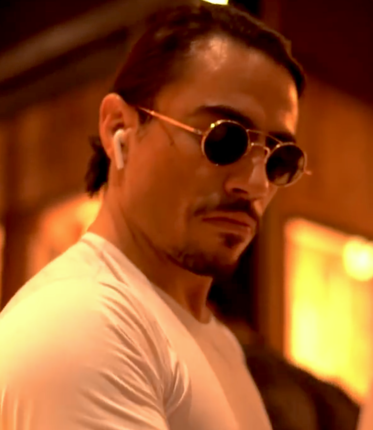 Image by Terron F.Beckham, CC BY 3.0, https://commons.wikimedia.org/w/index.php?curid=73357393
"Salt Bae", whose real name is Nusret Gökçe, became a viral meme four years ago for his technique for preparing and seasoning meat. With an impressive following of 38 million on Instagram, the Turkish chef owns Nusr-Et, a chain of restaurants with several branches around the globe, including in Mykonos, New York, Miami, Boston, Abu Dhabi, and several across Turkey. 
Last week, Salt Bae's latest venture saw Nusr-Et in Knightsbridge, London, open its doors. However, since the opening, diners have been turning to social media to express their shock at the restaurant's prices. 
After eating at the Knightsbridge Nusr-Et restaurant on opening night, one customer using the Twitter name Jamz shared a receipt which included a giant tomahawk steak worth £630 and a Red Bull priced at £11. 
While Knightsbridge may be known for its more expensive, luxury dining experiences, the receipt from the Nusr-Et Steakhouse has been widely shared across social media, with many questioning how the drinks and dishes can possibly be so expensive.