Instajet – The App Redefining Private Air Travel
A new global private aviation community has launched with the aim to redefine the world of private air travel through its new app and transparent business model.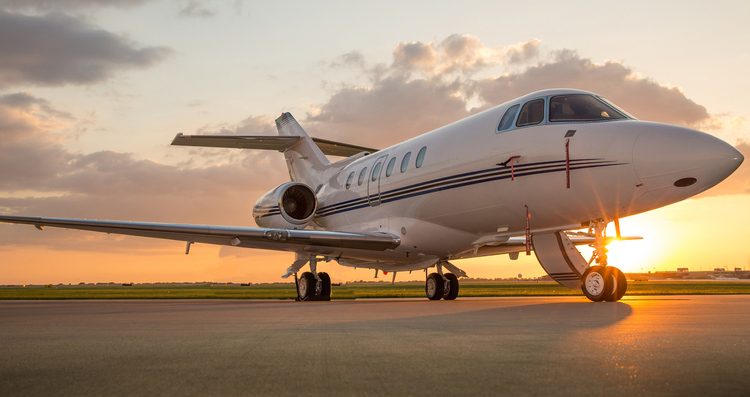 Established by a team of experienced aviation professionals, the Instajet app has been designed to be simple and functional, in a bid to make private aviation transparent, understandable and accessible to both new and long-established private fliers.
Spearheaded by founder and chief executive Nick Davis, the team at Instajet is on a mission to shift the focus within the private aviation industry back to the passenger. Instajet directly connects passengers and operators, removing the need for brokers and intermediaries, therefore offering a more streamlined experience with full transparency, control and choice.
Davis explains: "The time is right for Instajet and we are happily and proactively changing the dynamics of the market. We are seeing the pent-up demand for change in private aviation, with more and more people wanting to fly privately and safely, yet without the need for huge upfront financial investment or the constant frustration of haggling with intermediaries in a market that is currently opaque or even deliberately confusing. We are demystifying the process, with our qualified operations team personally connecting passengers and operators, rather than trying to automate and dehumanise the process using technology for technology's sake. Private flying is a costly commodity, not a luxury purchase, and value and transparency are at the heart of everything we do."
How does it work?
Leisure and business travellers can download and browse the Instajet app for free with no membership fees, ongoing commitment, or upfront costs. After inputting flight requirements such as route and number of passengers, the Instajet app will provide a shortlist of aircraft categories suitable for the traveller's specific journey.
The passenger can select their preferred aircraft and make an instant, guaranteed fixed-price flight reservation. The Instajet operations team will then pick the best operator for the flight, prioritising the passenger and choosing the one that offers the newest aircraft or complimentary category upgrades.
With Instajet, operators don't need to quote for flights but are offered confirmed fixed price routes, making it easy and practical to manage and grow their business and gain access to new passengers. Instajet takes a fixed £1,000 fee per flight from the operator side, regardless of flight duration or category of aircraft. From this fee, £25 is given to Cancer Research and a portion is allocated to carbon offsetting, with a tree planted for each flight, labelled with the trip ID for easy identification and continuing the key business theme of transparency.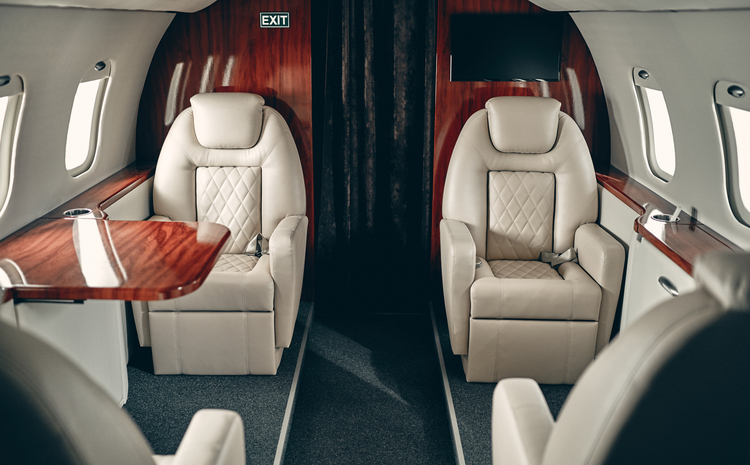 Can an aide or assistant handle a CEO's flight reservation on their behalf?
CEOs can designate other people to receive communications and handle reservations on their behalf, leaving them to handle the business of the day.
Instajet also provides a unique ability for those who support CEOs, such as executive assistants, to earn financial incentives for app referrals via a personalised QR code, which can be freely shared by email, screen sharing, social media, or printed on business cards.
The referrer earns £100 for each flight taken, from each referral, for a year, whatever the flight duration or destination, paid directly via PayPal as soon as the flight is taken.
Downloading the app also means that the referrer can test out the simplicity and functionality of the app for themselves, and reserve flights on behalf of their team where required.
The Instajet referral approach also benefits passengers and operators. Each passenger is automatically assigned a personal QR code so they can also refer the app and receive credit towards future flights. Operators can earn by referring the app to existing clients, introducing passengers to aircraft categories and routes they themselves do not operate.
Davis explains: "Introductions and recommendations have long been a preferred way for people to find high-end goods and services. Our business is based on value and transparency, and there are no costs involved for our community of referrers who add our app to the portfolio of recommendations they naturally make because of the trusted relationships they have with their clients and teams. From executive assistants to personal chefs, chauffeurs, pilots, yacht captains and concierges, our referrers simply earn when we earn."
Is it safe?
Instajet says that all operators must meet stringent safety and operational standards, and escrow-based unlimited financial protection is in place to reassure business executives, high-net-worth individuals and their support teams that they are making completely risk-free flexible flight reservations
The Instajet app can be downloaded from the Apple App store and Google Play. Find out more at www.instajet.aero