Sky's Not the Limit – How OAV Moved into New Markets Successfully
We speak with Murat Erturk – the Chief Executive of OAV. Originally founded to make machine components in 1964, over the years, the company has evolved to an air bearing company, which today serves industries with critical need for frictionless motion, including the aerospace and defence industries. We learn more about it from its CEO below.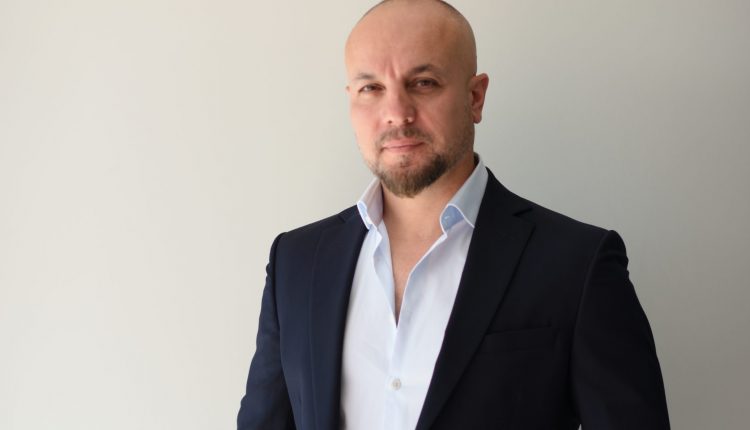 Tell us a little bit about OAV Air Bearings and its story?
OAV was originally founded to produce machine components in 1964. In 2001, the company evolved into an aerospace-oriented manufacturer of mechanical devices supporting the aerospace and defense industries – primarily but not exclusively in the manufacture of precision bearings. Responding to the need for greater speed and accuracy in the bearing industry, OAV has shifted its focus to developing air bearings for frictionless and high-speed precision motion applications.
Eight years ago, in 2013, OAV developed a Thrust Air Bearing and the OAV Roller Air Bearing and entered the modern precision bearing market, and subsequently developed and manufactured over 1000 frictionless bearing products and components to better serve our expanding international customer base.
Currently, OAV is a leading manufacturer of Air Bearing technology and motion systems. Our experience with aerospace, military specifications, aeronautical materials, and our top engineers guarantee our products' exceptional quality and design. Today, OAV exports to an ever-growing customer base in over 100 different countries.
What are the challenges and opportunities of serving the aerospace and defence industries?
In addition to the aerospace and defence industries, OAV is currently developing applications for the metrology and automation industries where the need for frictionless motion is essential. Our engineers are receiving inquiries daily for new applications and specific products based on OAV's recently perfected technology and are working collaboratively with over a dozen companies developing prototypes to meet a wide variety of specific applications.
Working with so many different applications and industries requires an extended knowledge base and our ever-expanding engineering division has been extremely rewarding and has led to developing new applications and better performance for our new and existing products.
 Every day I am learning – both from our engineers and our clients – and new knowledge and understanding has always been my high.
OAV exports to over 100 countries around the world. How has the pandemic affected exports over the past year and a half?
Dealing on the international stage has become more difficult as a result of the COVID-19 pandemic. Not only have we been restricted in our ability to visit our customers but we have also been faced with ever-changing requirements regarding customs clearances – especially with regard to the multiple destinations we service. The current and frequently changing processes in response to changing impacts of the pandemic in different regions of the world require extra effort to get deliveries to their destinations. In response, insuring our shipments has become more important now than it was in the past.
What other challenges has the COVID-19 pandemic presented you with? How have you navigated them?
In addition to frequently changing requirements, our supply chain has been impacted negatively. Critical materials and services can experience restricted production volume, temporary halt of service for quarantine shutdown and global shortage(s). The only alternative has been to wait. At best, when this occurs, scheduled outgoing deliveries are temporarily delayed. At worst, production halts due to a lack of critical supplies. Expediting with vendors and freight carriers can be a daily time sink that distracts our attention from other areas. To alleviate many of these issues we have instituted more conservative requirements with regard to minimums and our stock of supplies to help insulate from delays as just-in-time logistics has become less reliable during the pandemic. In addition, we have increased our stock of standard items to enable a quick response to current orders.
What's on your agenda for the next year? Are you developing any new products?
We currently have many new products that are in the developmental stage – tapered bearings, foil bearings, air seals, to name a few – as well as the expansion of our production facilities to support our growing product line. The manufacturing capability for our new products should be 100% for 2022.
What are you looking forward to in the future?
We are very excited about the new developments in our industry and look forward to working collaboratively with our customers to provide frictionless answers to the many new requirements confronting them. In addition, we are hopeful for a return to our standard operating practices, many of which have been altered in response to the pandemic resulting in higher manufacturing and development costs. We are also excited about developing several new product lines, and expanding the applications of our expanded product line.
What's your favourite thing about your job and the industry you work within?
No one day is like any other. Thanks to a close relationship with so many clients we are continually presented with new ideas and applications for the services we provide. Every day I am learning – both from our engineers and our clients – and new knowledge and understanding has always been my high. Despite a customer asking for OAV to develop a frictionless response suitable for a new application or product that they are developing, I believe that every new technological advance we create will bring its own reward, especially as one client's breakthrough will lead to another's. I remain excited to come to work every day and to work with the creative and energetic people with whom I am surrounded.