Shifting Perspectives: How Museums Are Capitalising On Their Cultural IP To Diversify Their Business And Reach Younger Audiences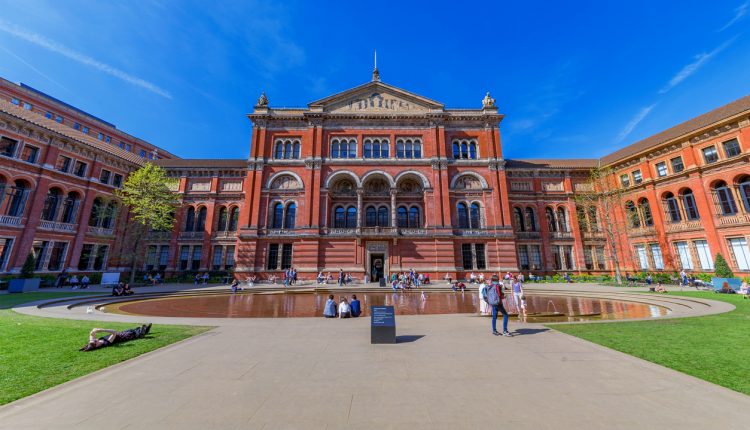 Yizan He, Co-founder and MD of ARTiSTORY, explains how museums are adapting to survive in the post-pandemic, Gen-Z era.
Visiting museums isn't the first hangout of choice for most of Generation Z, which accounts for almost 30% of the world's population in 2020 – that is nearly 2 billion people.In recent years, museum attendance among young audiences has been steadily declining.  Many museums around the world are having to learn to keep pace with the digital age and find new ways to engage the younger demographics. 
The COVID-19 pandemic has added additional challenges. While Museums, cultural institutions and heritage organisations across the world are now reopening after an extended period of closures in 2020 and the first half of 2021, it won't be business as usual as visitor levels are much lower, and they're likely to stay low in the foreseeable future. That means lower admissions revenues and lower gift store sales.  All institutions will be faced with an immense challenge – balancing their mission and finances against the pressure of lower operating revenue.  
Licensing As A Source Of Revenue
As much as 1/3 of the museums in the world may not re-open at all. With Gen Z representing such a huge untapped opportunity and the decline of direct footfall, Intellectual Property Licensing represents an exciting path for the culture sector to explore – one I was keen to be a part of. Licensing is a relatively new revenue source for museums, but it has been very popular and successful in other sectors such as entertainment and sports. Globally it brought in $290 Billion in 2020 for the businesses involved. A few years ago, with only a few exceptions such as the V&A and Smithsonian, few museums had any sizeable licensing programmes in the market.  
In 2016, I founded a company with a unique business model, whereby we secured the multi-year master license agreements to leading museums such as the British Museum, the MET etc, and developed an annually refreshed global art and cultural themes guide with design assets that are inspired by artefacts from various museums. These themes are then presented to retailers and manufacturers so that they can benefit from these wonderful design assets and most importantly the story that they bring.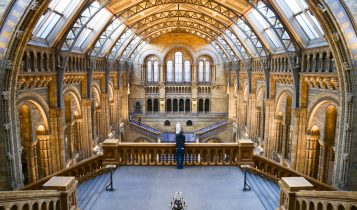 The licensing programmes have created two outcomes, one is expected, and the other unexpected.  The expected outcome is the substantial revenue stream that the licensing programmes have generated for our clients. Licensing programmes managed by our company have delivered thousands of beautifully designed licensed merchandise products. These products are sold in department stores, speciality retailers, and online shops – they have even been used for themed restaurants. Royalties are usually derived based on the retail sales of the licensed products and they bring in millions of dollars to museums annually.  For many museums, there is no upfront cost at all as our company bears the investment costs for the IP asset development and the trademark registrations for our museum partners. 
The unexpected outcome is the licensing programmes have resonated with hundreds of millions of young people globally and in most cases, these audiences have been or are way beyond the traditional reach of the cultural organisations we work with.  Most interestingly, young audiences love the licensed products and enjoy this new form of interaction with art and culture.
The Digitalisation of The Museum And Cultural Sector
The global pandemic has not only encouraged more organisations to start their IP licensing programmes, but also sped up the digitalisation of the museum and cultural sector: it had to discover new ways to engage with audiences, whether through their phones or through pop-up or satellite experiences. This digital shift is changing the way that younger demographics engage with art and culture. Innovations in technology and the pervasiveness of digital has started to change the museum sector's reputation for being old fashioned and elitist, opening up the sector to everyone. Following the lead of retailers and brands in other sectors, who have discovered the benefits of showcasing and pop-ups and who have been willing to experiment with digital engagement strategies, the traditional cultural sector is teaming up with licensing specialist firms such as ARTiSTORY, to create new immersive experiences for audiences outside of and away from the museum walls. Our clients are experimenting with remote pop-ups, live-streaming, creating stickers and filters for social media. We are designing digital, shareable tools and engagement strategies that are opening up the cultural world to entirely new audiences. The results have been both encouraging and inspirational. 
Many museums, cultural institutions and heritage organisations have utilised licensing as an effective tool to generate ongoing, incremental revenue while these programmes have helped organisations broaden their appeal to a global audience — safeguarding core departments from further cuts and rollbacks.
Many of the world's top museums, such as the National Gallery (UK), Museum of Fine Arts(Boston), the MET, National Palace Museum (Taipei), Dunhuang (China), the British Museum, and the Louvre, are now rolling out successful licensing programmes in various key markets across the globe – we feel excited and fortunate to be involved with this huge shift in the sector.