Brands on a Mission – Sprout World
For our September Brands on a Mission feature, we introduce you to Sprout World – a Danish company dedicated to developing sustainable and plantable tools. We hear all about it from its founder Michael Stausholm over the next few pages.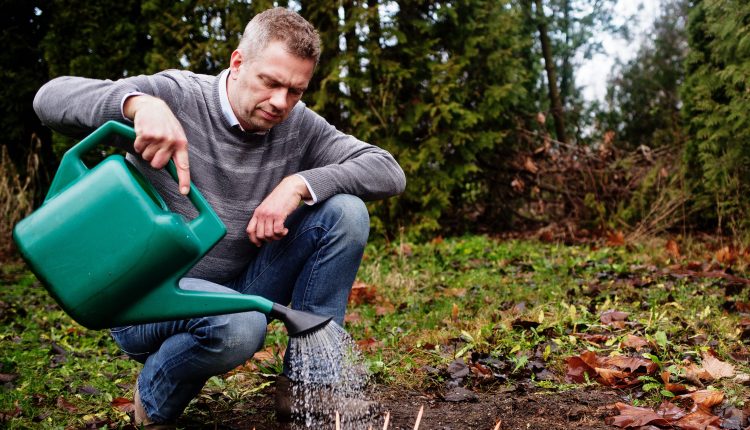 What was the idea about Sprout born out of?
The idea of the Sprout pencil originally came from three young students at the Massachusetts Institute of Technology (MIT) in Boston back in 2012. They were tasked with coming up with an idea for a sustainable office product for the future.
At that time, I was working within sustainability and the biggest challenge was that everyone was talking about sustainability, but no one could really put into words what it meant. Sustainability was really just a very fluffy concept at the time.
I came across their idea and immediately thought that the Sprout pencil, which you can plant after use, was actually so much more than just a product. To me, it was and still is, a perfect illustration of what sustainability is all about – being able to use a product for something entirely different once it's served its original purpose; giving it a second life. In the case of the Sprout pencil, you quite literally give the product a new life by planting it.
That is what sustainability is all about. Thinking not only about natural materials – how and where you produce, and how a product is used but also about what happens to a product after you are done with it.
So I made a deal with the young students in 2013 to initially sell the Sprout pencil in Europe but about one year later, we were selling so many Sprout pencils in Europe, that I made a deal with them to acquire the patents and global rights behind the product.
How did you turn your vision for the pencil into reality?
Initially, I thought the Sprout pencil would just be a great tool for showing what sustainability was all about, but very quickly, it received a lot of attention all over the world.
In the beginning, we were focused on consumers and mostly sold to retail, however, very quickly, companies picked up the idea of being able to get their own sustainable messages engraved and printed on our products as an easy way to communicate their own projects and goals, so much so that today, 75% of our sales come from companies from all over the world. For most corporations, the biggest challenge back in 2013 was connected to finding the best way to explain and communicate sustainability. The Sprout pencil helps them do that.
For the first couple of years, we were very focused on selling the product, but very quickly, we understood that the pencil represented so much more. It is a sustainable messenger that helps companies communicate, and it is a small thing that can help people see that if you do small things for the environment in your daily life and think about what else you can do, then those small everyday actions will soon add up and make a big impact on the planet.
Once we understood that, we were able to take Sprout to the next level and expand globally so that today, we sell in more than 80 countries and have sold more than 35 million Sprout pencils.
What does true sustainability mean to you?
True sustainability should be transparent, honest and easy to understand and act on.
A lot of companies struggle with sustainability. They source products from a lot of suppliers, perhaps a lot from China, and import to Europe and the USA, and they have a written code of conduct that outlines their requirements and demands on many issues including sustainability to their suppliers. But they think that's enough and does the trick. Let me tell you that this is not even a start – it's just a piece of paper with no substantiation or documentation behind it.
At the same time, CSR/sustainability efforts are relayed through communications or marketing departments but often, it is more about fluffy words and concepts, rather than true and honest communication about the challenges and progress.
Too many organisations are using words like sustainability, climate neutral, green, eco-friendly and so on in their marketing but once you scratch the surface, there is nothing to back up these claims.
It is so much better to be open and transparent and to communicate your sustainability journey. As an example, Sprout had all our production in the USA only during the first 1-2 years and shipped the orders to Europe where most of the customers were. We were open about this and although it was not perfect, we were working on setting up production in Europe to service the European market, which we have done now for the past 6-7 years.
Too many organisations are using words like sustainability, climate neutral, green, eco-friendly and so on in their marketing but once you scratch the surface, there is nothing to back up these claims.
Consumers today are more informed and they want to know where products are made, how they are made etc, and they want certifications and third-party documentation. They are no longer satisfied with smart buzz words with no substance.
Companies must get started analysing their supply chain, not only the main suppliers, but also sub-suppliers and raw materials, and they need to do life cycle analysis (LCA) on products, which is just one example of truly sustainable action.
How can more people achieve this?
You just need to get started. Sustainability can feel overwhelming. So many things must be considered and done, which unfortunately means that some companies and people give up before they get started.
How can you as an individual make a difference to CO2 emissions, climate change or how can you save the bees? That can seem an impossible task for just one person. However, it is all about getting started and making small changes in your everyday life at first. Take a bicycle instead of driving if you can. Consider food waste. Buy local produce etc.
The same goes for companies. You don't have to be at 100% from the beginning when it comes to sustainability. Sustainability is a journey, not a destination, but you must get started before it is too late. There is a wise Chinese proverb you can take heed of that goes: "The best time to plant a tree was 20 years ago. The second-best time is now".
What do you hope to accomplish with Sprout in the future?
The goal is to build Sprout into an even more recognisable global brand, one that inspires others to take action and brings more sustainability into everything they do.
Do you have any ideas for additional products?
We recently launched our patented plantable makeup eyeliner, which will soon be followed by brow and lip liners. It is an all-natural product with a vegan formula, and one of the few in the world that has allergy certification i.e. can be used by everyone. The makeup industry wants to be sustainable and natural but is struggling to achieve it. We believe that we can revolutionise this business the same way we revolutionised the writing utensils business. The global market for liner makeup is huge and we're hoping to make a big impact – we're here to help inspire people to make choices with an impact.