OZEN RESERVE BOLIFUSHI – As Close to Paradise As You Can Get
Sometimes in life, there are moments when everything you see, feel and experience is so perfect that it almost seems like this moment can't be real. My whole stay at OZEN RESERVE BOLIFUSHI was one such moment – I share it all with you below.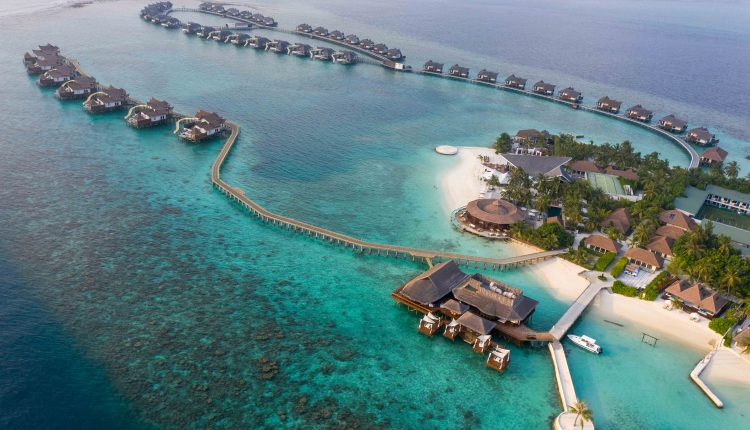 With infinite stretches of white-sand beaches and a glistering azure lagoon, OZEN RESERVE BOLIFUSHI looks exactly like every image of the Maldives you've ever lusted over. We arrive at the island on a super luxurious catamaran and are greeted with cool towels, hand-crafted palm-leaf necklaces, kurumbas (or fresh coconuts), music, a traditional welcome feet scrub and many smiles! All my senses are overwhelmed by the picture-perfect vistas, the salty smell of the Indian Ocean and the warmth of this welcome ritual and things only seem to be getting more exciting as we enter our home for the next few nights – a private ocean reserve with a slide. Yes, an actual, 23-metre water slide, which can take you from your en-suite on the second floor to the warm turquoise ocean within seconds. The overwater retreat spreads along a secluded wooden jetty peppered with outdoor furniture, an overwater hammock, a 35m² infinity pool and a private beach deck. Inside the villa, the vibe is modern, airy and effortlessly luxe – think high ceilings, a fully stocked-up minibar and a wine fridge, three spa-like bathrooms, the main one coming with a huge bath overlooking the pool, and a general feeling of tropical chic. And here's the surprise – you won't have to even think about whether to try that bottle of champagne from the minibar because as soon as you set foot on the island, you won't have to worry about paying for a single thing – it's all covered by The RESERVE PLAN, which includes everything from all food and drinks to 24-hour butler service and complimentary excursions. All you see on the island is there for your enjoyment and you won't even be asked for your villa number.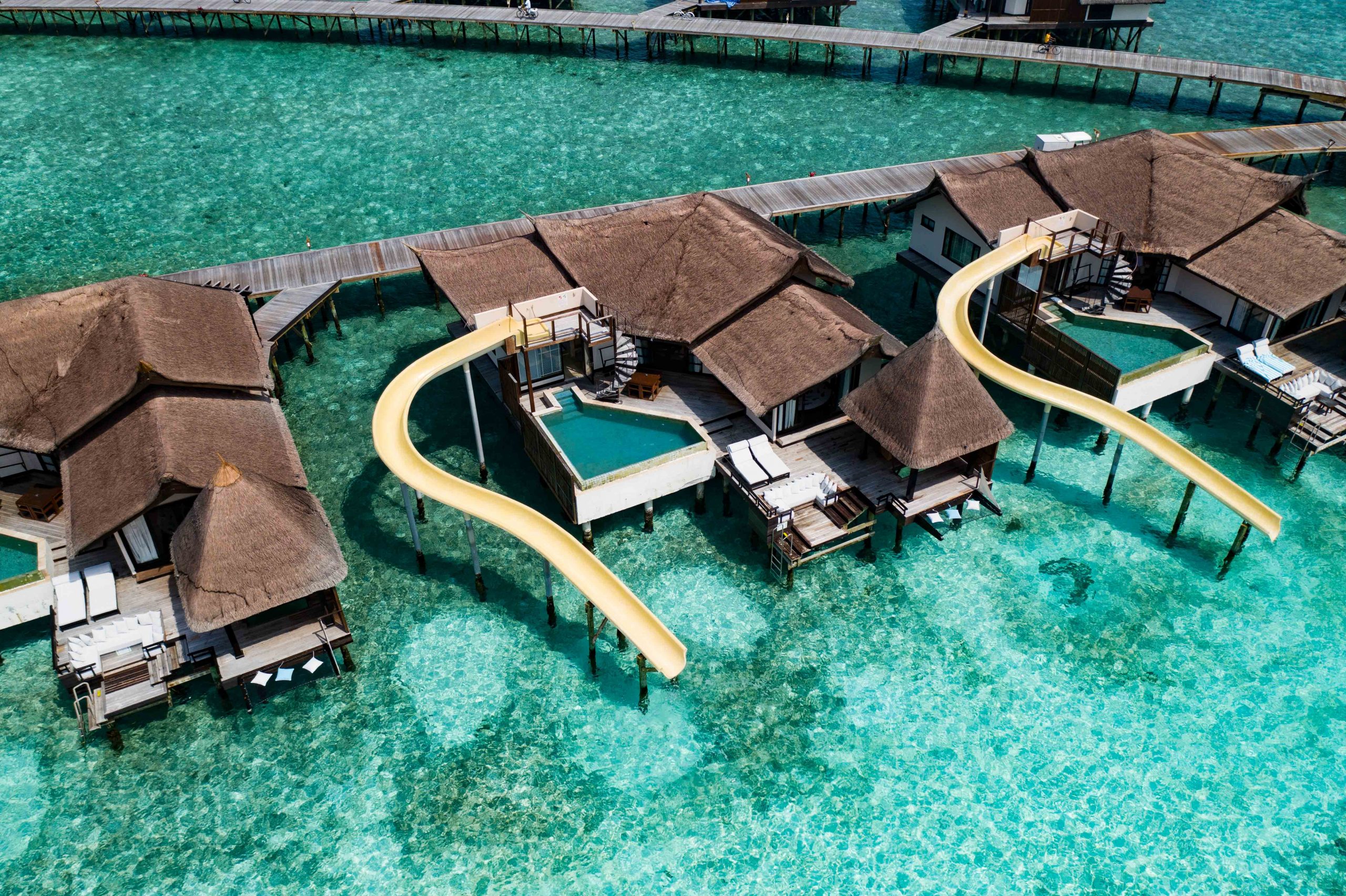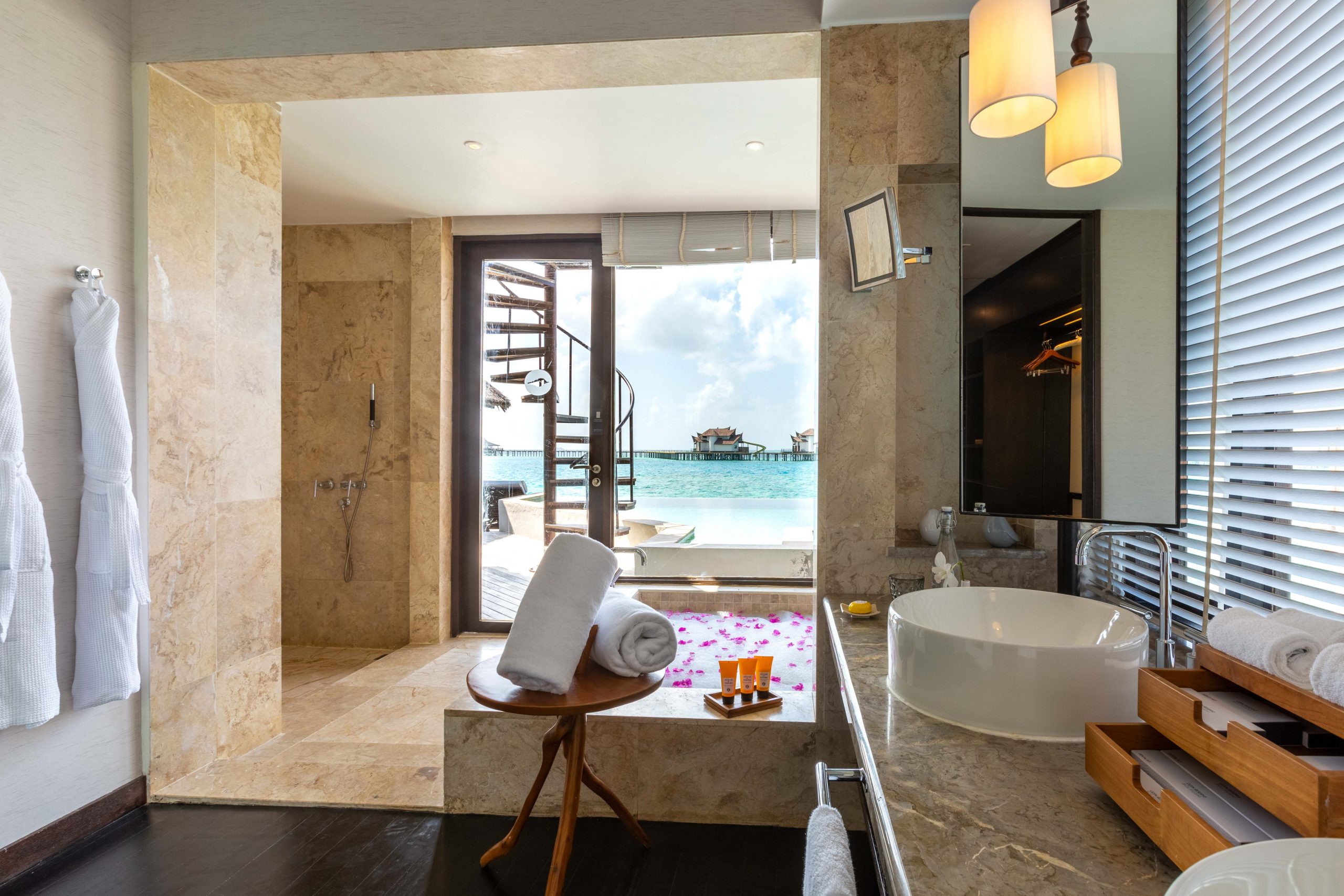 And as truly otherworldly all villas, suites and reserves on the island are, the jewel in OZEN RESERVE BOLIFUSHI's crown is its Royal Reserve – a 3,000 m² tropical home offering complete seclusion to its inhabitants. The jaw-dropping residence comes with a main 'Sanctuary' and two guest villas – all boasting ocean views and enjoying access to a private beach, spavillion, gym, overwater bar, wine cellar and the residence's very own restaurant where a private chef can cook up a storm only for you and your friends. Talk about feeling like royalty!
Foodies will be blown away by OZEN RESERVE BOLIFUSHI's restaurants. Guests can sample the best of world cuisine with a subtle Spanish twist at Vista Del Mar, where breakfast is served too. The restaurant offers buffet-style dining all day long, which comprises thematic hot and cold food stations, catering for all tastes. The absolutely unmissable dinner spot is Tradition Saffron, which celebrates the traditional flavours of India. Those who struggle with decisions or simply want to try a little bit of everything the carefully curated menu offers can opt for the Thali platter and sample many small dishes that perfectly encapsulate the essence of Indian cuisine.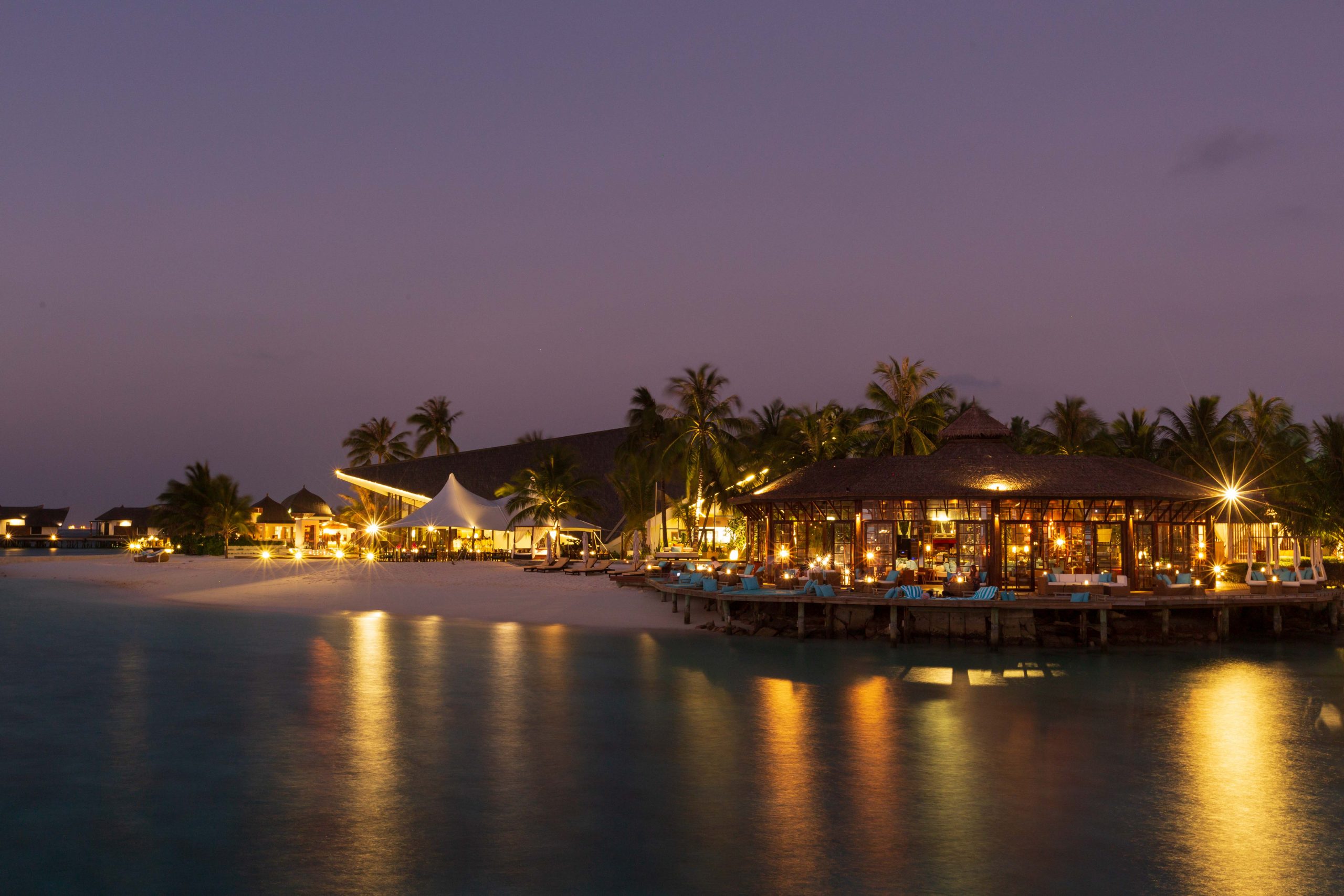 Arabic food lovers can indulge in a selection of mezze platers and aromatic tagines and shish-tawooks at OZEN RESERVE BOLIFUSHI's Sangu Beach. Stop for a drink at the 24-hour Sangu Bar or the main OZAR Bar before or after (or both) and soak up every blissful second you have on this magical island.
ORIGINE is the island's gourmet restaurant where you can expect a gastronomic adventure paired with sublime wines. From floating breakfasts in your pool to sandbank picnics or beach dinners – dining by design can be organised by your butler too.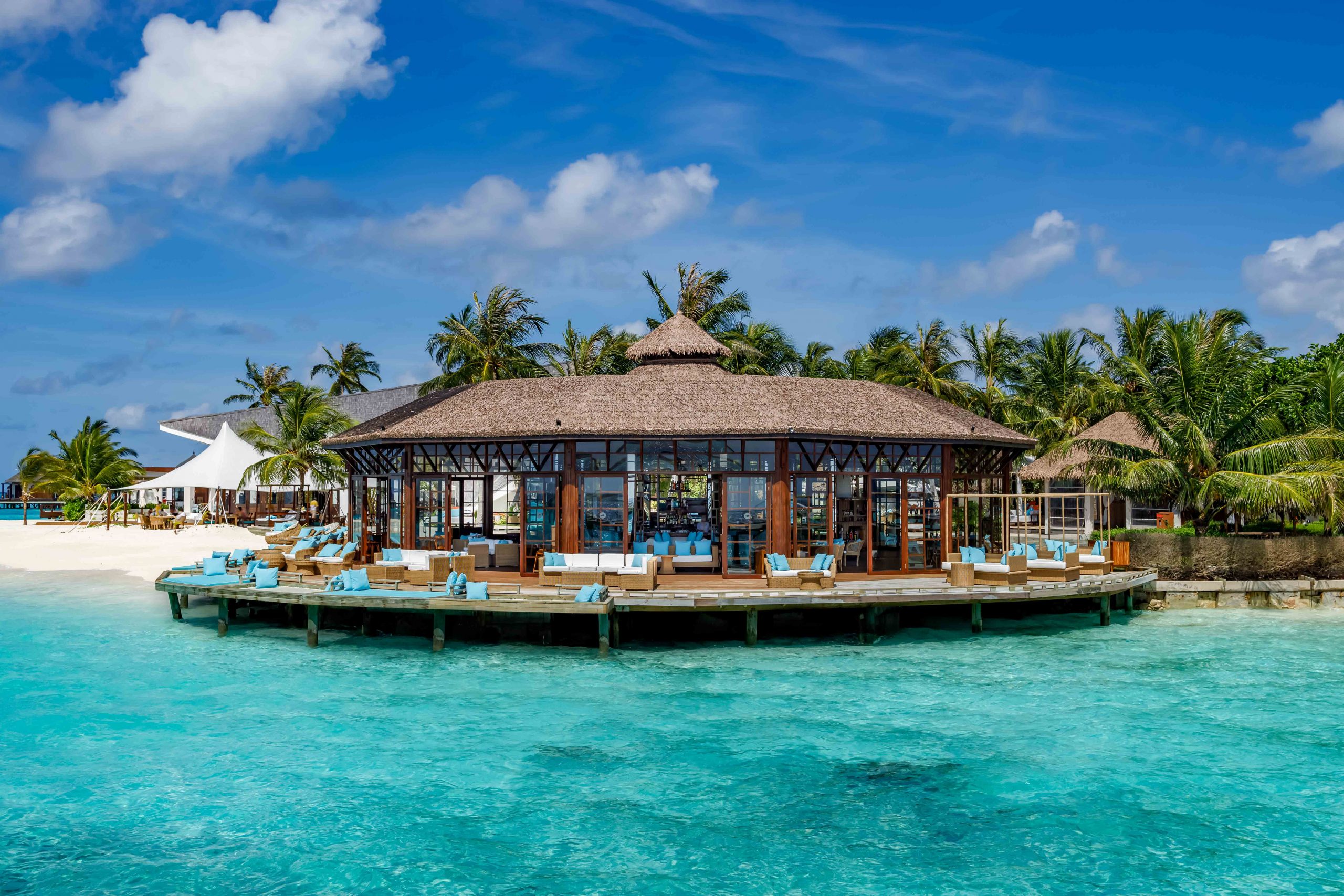 Although the Maldives is seen as a destination that you choose if you want to devote your days to total relaxation, OZEN RESERVE BOLIFUSHI offers its guest so much more than that. Try a class or a personal training session at the overwater gym or take a cooking class. Join a fishing expedition and have fun at the open-air ice rink. And whatever you do, do not miss the chance to go snorkelling or diving and try the numerous complimentary non-motorised water sports on offer. Those travelling with their little ones will be relieved to hear that the island has its own kids club, where they can join in on pizza making classes, face and T-shirt painting, treasure hunts and so much more, while their parents can indulge in a spa treatment fully tailored to their needs.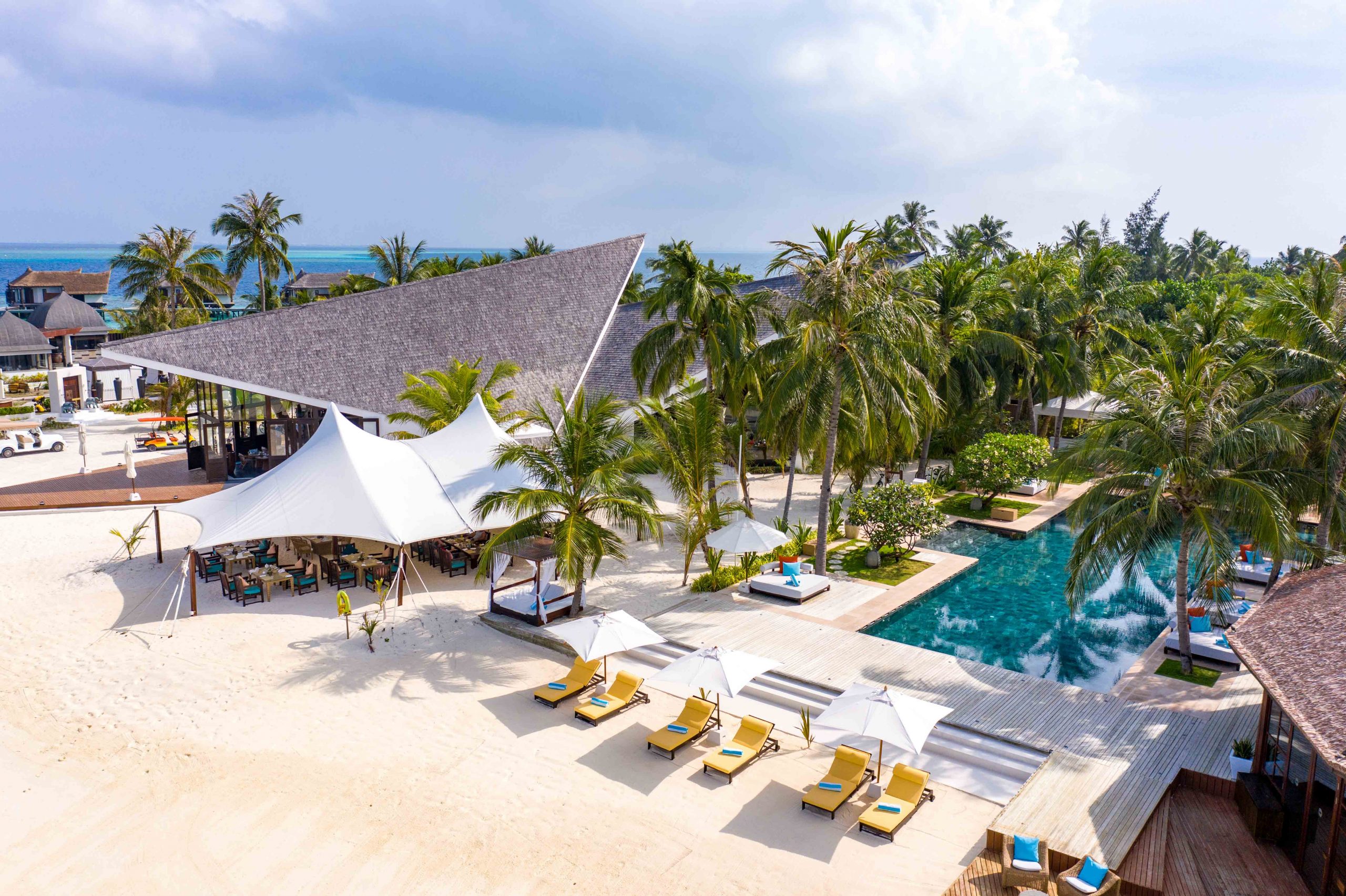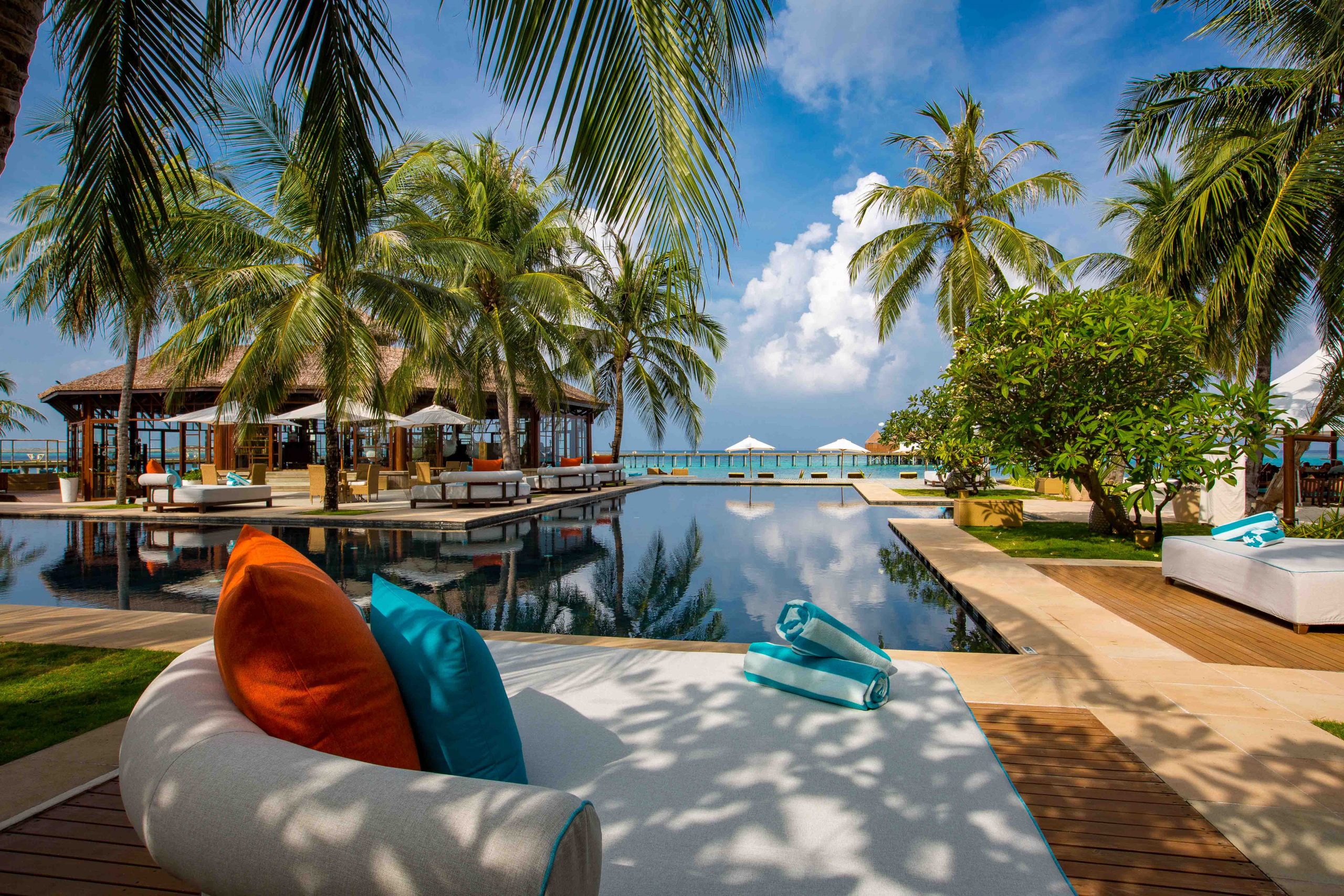 We spend our days watching the sunrise, reading, exploring the island on our bikes, swimming with turtles and raising a glass of champagne as the sun sets behind the ocean every evening. By the time we have to leave, the island feels like a home away from home (albeit a very upgraded one), hugely thanks to the OZEN RESERVE BOLIFUSHI family who continuously go out of their way to make our stay as special as humanly possible. This beautiful, uber-luxe island and the unmatched, heart-warming hospitality we were spoiled with somehow managed to make us blissfully forget about the everyday worries we had before arriving in the Maldives and cherish every single decision that has led us to this island on the other side of the world.
I often say I'll go back to a place if I'd had a wonderful time there, but with the hecticness of real life, this rarely happens. As I watch the whole team waving us off until our catamaran is far into the distance, I do promise myself though that if there's one place I'll come back to, it will be the magical island of Bolifushi.