How To Compare Business Financing Options And The Difference Between Traditional Banks And Online Lenders
Why does a business need financing, you ask? Well, without it, this hypothetical business is either just an idea that will never exist or one that, despite being put into action, won't exist for much longer.
In an ideal world, we could all come up with a business idea and make it successful by simply working hard, but the reality is much different to this. While we wholeheartedly agree that there is no substitute for hard work, that doesn't mean that it is the only thing required to create a successful business.
Ultimately, whether it is at the very beginning of your journey or a few years in, there comes a time when every business needs some form of financing and when it comes to comparing your options, there is help at hand online in the form of articles and on comparison sites, which feature advice from both experts and real users. For small businesses that can't raise money through equity, the need for financing through alternative options is especially true. In years gone by, this reality could often prove to be a stumbling block too big to overcome. Fortunately, there are now numerous small business loan options that allow every company the opportunity to receive financing. This article has been put together to better help you understand why business financing is necessary, the potential downsides of traditional banking options as well as to explain the pros and cons of the alternative option of online lenders. So, without further ado, let's get started.
The Fundamentals Of Small Business Finance
When it comes down to it, every small business will need a sufficient amount of working capital. Without this, a business is risking its entire future with each passing day. This is why working capital is the most common reason for a small business to seek business financing. Business financing has the power to put small businesses in a position where they can actually back themselves, allowing them to have the required working capital to fulfil their growth potential. This is as true for a new business that is just finding its feet as it is for one an established one looking to move up in the ladder. Furthermore, it means that a business will no longer have to lose out on new opportunities that arise as a result of a lack of financial power. This can mean anything from day-to-day costs to finally buying that new piece of machinery to bring your production process to the next level.
For many companies, when they need capital, they turn to what is called equity financing. Equity financing is the process of raising capital through the sale of shares. The selling of these shares is essentially the sale of ownership in their company in the return for funds. This means that you will have to share your profits and perhaps even consult with your investors when it comes to future decision making. For many small businesses, raising money through equity is either something they don't want to do or simply something that they can't do. So, if you find yourself in this position as a small business, you may be asking what are the options? Well, let's take a look.
Traditional Banks Vs. Online Lenders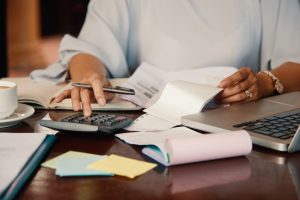 Once you have decided that equity financing is not a viable choice, there are two main options for business financing. When people hear the term business loan, it is still the traditional bank loan that comes to mind for the majority. Don't get us wrong, this is still an option, but, seeing as we are living in the digital age, it is worth exploring alternative options when it comes to looking for unsecured business financing. For this case study, we are going to take a look at online lenders as an alternative option to conventional bank loans.
As a small business owner, acquiring small business finance is a big moment and not one that should be taken lightly. It is within your interest to fully understand how the different types of business loans work as well as the advantages and disadvantages. We understand that examining the pros and cons in your attempt to understand which loan is best suited to you can prove a daunting task, especially when you consider how uncertain the future of this sector is, but luckily, we have done just that.
► Traditional Bank Loans
Firstly, it has to be said that while online loans are making incredible headway in the world of small business loans, traditional bank loans are still by far the most common type of business loan taken by small businesses. To put it in simple terms, a traditional loan is financing provided by traditional banks, with loans offered on both a secured and unsecured basis. A traditional bank loan provides a small business with capital that is paid back in parts over an agreed-upon period.
• The Pros
If you can get approved for a traditional bank loan, there is some good news, low-interest rates. In the majority of cases, traditional banks offer the cheapest interest rates. Interest rates on traditional bank loans are usually stated in terms of the annual percentage rate (APR). This is the rate of return that the bank requires you to pay to borrow money. Your credit score, debt-to-income ratio as well as several other factors will all play a part in determining what interest rate you will be offered from a bank.
Another benefit of a traditional bank loan, especially when compared to receiving capital from venture capitalists and/or angel investors, is that you have autonomy and flexibility over the money. This is a crucial detail for many as it means that you can spend the money on what you see fit without having to justify it to anyone. Once the bank has approved you for a loan, they will not say what you can and can't spend the money on.
Finally, a traditional bank loan allows you to stay in full control of your business. Unlike equity financing, you don't have to give up a portion of your company to receive capital. If your business proves to be a success, this means that you are the sole owner of the company and are entitled to 100% of the profits, provided that you are not late making your payments.
• The Cons
When we refer to banks as traditional, we simply mean that they have been around for a very long time. As a result, they have firmly established themselves to the point where they do not need to take any risks when offering loans. Or, to put it another way, they have earned the right to be picky. To even be eligible for a traditional bank loan, you will have to prove that your small business is consistently profitable. This is often very difficult to do, especially for an up and coming company.
Furthermore, even if you do believe that you can prove profitability, filling out the required paperwork can be incredibly time-consuming. On top of this, the waiting time for hearing if your application has been successful can often take several weeks. After undertaking all of this legwork, jumping through every last hoop and then waiting to hear back, you may still be denied a loan. And while traditional banks generally offer the lowest interest rates, if they do decide to offer you a loan as a small business, you may still be left surprised by how high they are.
► Online Lenders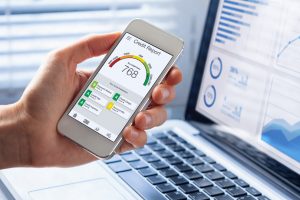 Online lenders provide unsecured business financing directly to small businesses without the need to go through a traditional bank. While being relatively new in comparison to traditional bank loans, online lenders are becoming an increasingly popular choice amongst small business owners for a multitude of reasons. Based on their current progress, and the exponential growth of technology, many experts are predicting that online lenders will continue to make an impact in the loan sector and potentially take over as the most common type of business loan taken by small businesses. In case you are doubting this statement, let's take a closer look at why.
• The Pros
Before online lenders existed, the idea of going through the process required to obtain a loan from a traditional bank was enough to put people off before they had even started. The monumental paperwork required to fill out at a traditional bank often felt like too daunting of a task to even bother. Thankfully, online lenders have taken advantage of advanced software and innovative algorithms to simplify the entire process from beginning to end.
Not only is applying for a loan from an online lender faster but you also get a response much sooner too. Their streamlined process takes place entirely online as opposed to having to visit a physical branch to complete your application. It is worth stressing how important a faster application time can be. There are often times when a small business needs capital as soon as possible, or they risk missing out on a big opportunity or worse still, failing entirely. Online lenders provide small businesses with the chance to obtain a loan in a short amount of time, with some depositing the funds into your account within 24 hours, ensuring that business owners can get back to concentrating on what's truly important, growing the business.
Another advantage of being able to apply online is that you can easily compare multiple online lenders and offers from the comfort of your home. There are hundreds of reviews and comparisons online that allow you to get a comprehensive understanding of each available loan. This means that you can get an idea of everything from interest rates to the small print terms and conditions, and all with just a few clicks of the mouse.
Last but most definitely not least, you have increased odds of loan approval. All of the aforementioned benefits of using online lenders for small business loans means that you have a much better chance of getting a loan in comparison to going through a traditional bank. The advanced technology, streamlined processes and riches of the internet have resulted in approval rates being much higher when using online lenders. We presume that this is the cherry on top that you were looking for!
• The Cons
While this won't be a concern for a large proportion of people, we would be amiss if we didn't mention that while the advanced software used by online lenders to provide small business finance does speed up the process, it also results in reduced human contact. If you are completely new to loaning money, the lack of an expert to answer your questions directly could make you feel uneasy.
Furthermore, as online lenders work exclusively online, this does mean that the individual applying for a small business loan will need internet access to make the process go as smoothly as it can. This will not be an issue for the vast majority of people in urban areas but may prove to be an issue if you are living in a rural area.
Finally, while the approval rate being higher with online lenders is a positive, it is possible that a business could receive a loan that they struggle to pay back. Our advice here is that once a loan has been approved, you take some time to work out for yourself if you can make the required payments on time. If you do this and conclude that you can, then you give yourself the peace of mind to proceed.
The Last Word
The reality is that every small business is different and there is no one simple answer as to which option is best for all. This article was put together to examine the pros and cons of both traditional bank loans as well as online lenders, and the truth is that there are advantages and disadvantages to both.
Take all of the information on small business loans provided in this article on board, explore all options available and make sure you compare them in a calm and calculated manner. If you do this, you can move forward confident in the knowledge that you are giving your small business the care and attention it deserves.