How Effective Collaboration Between Business Leaders And IT Supports Growth
Rewind to early 2020 and no CFO would have been able to predict the effects of Covid-19 and its impact on the economy.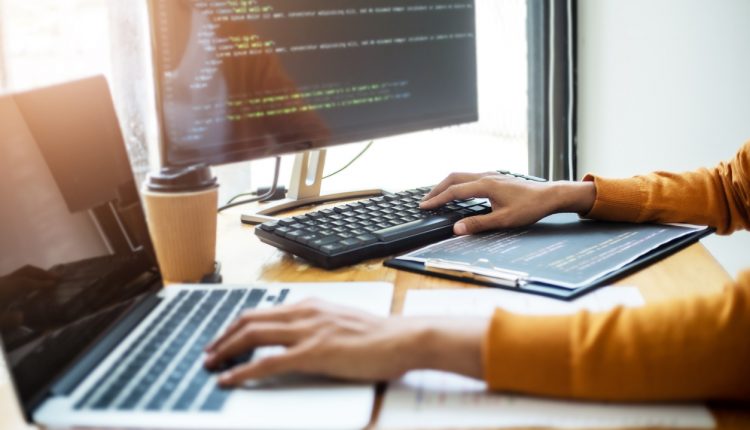 Tim Lancaster, Managing Director of Cloud at Digital Space, explains the importance of a strong relationship between businesses and IT providers for growth and long-term survival. 
For corporate enterprise, the very idea of implementing mass remote working within a matter of days would have been dismissed, fuelled by concerns over digital skills, equipment acquisition and changes to processes and workflow. Yet, when forced, not only did they make it work, but they also embraced its value.
As a result, perceptions of IT, technology and digital solutions have shifted amongst corporate enterprise. Organisations are no longer concerned about the risks or logistics of transferring to a new digital infrastructure and now understand the amount of time, cost and resource that can be saved by simply providing their staff with the right tools and data to fulfil their job roles from where and when they like. 
This trend is set to continue, as confirmed by the latest statistics from market analyst, IDC, which revealed investment in IT and digital transformation is forecast to exceed $6.8 trillion between 2020 – 2023, as businesses, organisations and government bodies worldwide prepare for the 'new normal'. 
However, with technology continuing to evolve at rapid pace and corporate enterprise having to remain agile in response to changing market demands, the relationship between businesses and IT providers has never been so fundamental to both long-term survival and business growth. 
Cloud and Connectivity 
According to recent data, 89% of UK business leaders reported the COVID-19 pandemic accelerated their move to the cloud during 2020. Whilst this was driven by a need to quickly pivot business operations and accommodate mass remote working, business leaders across the country have experienced the benefits of cloud-led digital transformation first-hand, with increased agility and costs that flex with demand. 
Large-scale remote working required a re-think at the network level where big pipes between offices were of little use in supporting home workers and there was a need to provide more security at the device level. Software-Defined Wide Area Networks (SD-WAN) has risen to these challenges and is, like Cloud, a technology that organisations are going to retain post-Covid.
However, without an internal IT resource or an IT solutions partner, it's likely that many organisations aren't maximising the true capability of cloud and, instead, simply rely on subscription-based applications like Office 365 to support remote workers, without fully considering the issue of security. 
In addition, as cloud-based infrastructure continues to advance, organisations without IT support won't be able to evolve in conjunction with the introduction of new changes or new technologies. Therefore, although businesses can continue to operate remotely with accessible, consumerised cloud-based applications, they won't be able to do so with the agility, security or resilience required to support long-term business growth.
Differentiation with Digital Solutions
The widespread introduction of cloud-based infrastructure has created a 24/7 'always on' work environment that enables employees to access what they want, when they need it – outside of conventional working hours and the parameters of office walls. 
For Corporate Enterprise, scope for operations, talent and scalability has advanced significantly, creating new and exciting possibilities for growth.
However, digital solutions aren't just there to power global, remote operations. When maximised to full potential, they can provide access to valuable data and insights, which can be used to identify core business challenges, improve workflow and enhance customer experience. 
Therefore, as CFOs start to reinvest in business growth post-lockdown, the use of data-driven digital transformation for value creation should be a key consideration. By investing in the resources to manage and analyse internal data, not only can organisations consistently improve operations and customer experience, but they can also create true competitive advantage to engage new stakeholders and increase market share.
The benefit of agile IT Partners
It is easy to say that Corporate Enterprise needs to keep pace with the evolving tech landscape, but cloud and connectivity expertise remains expensive, and few organisations can attract and retain the talent that they need. It is, therefore, much easier to find a partner with a team of experts who can deliver and run the solutions that you need.
Over the last 12 – 18 months, UK businesses have made significant advances and investment in cloud solutions and digital infrastructure. Yet, regardless of the positive progress that has been made, it's important for business leaders to understand that digital transformation is a continuous and evolving process. 
If your organisation can consistently deliver value and differentiation, you can guarantee competitive advantage and resulting business growth – but it needs to start with the right connected, productive and secure solutions, and more importantly, effective collaboration with the right digital solutions partner.