Everything You Need To Know About Payday Loans
Life can sometimes throw us a curveball and we end up short of money to pay a bill, a child's tuition, an emergency car repair, or an unexpected hospital expense.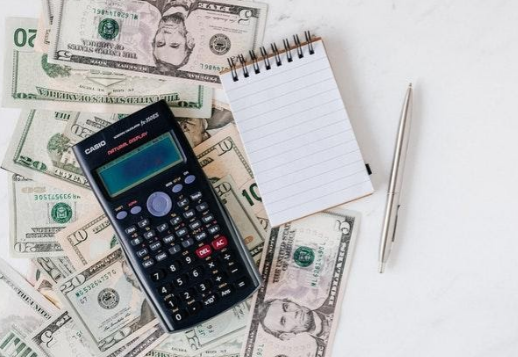 Life can sometimes throw us a curveball and we end up short of money to pay a bill, a child's tuition, an emergency car repair, or an unexpected hospital expense. Credit is not always available to those needing a short-term bridge to cover these expenses. People without bank accounts or credit cards are unable to produce a credit score that is often the basis for a financial institution to extend a loan. 
Thankfully, easy and convenient loan facilities for such people are available on a short-term arrangement, but it is important to know how to manage this debt too. One example of such short-term credit is payday loans.
What Are Payday Loans?
Payday loans are an alternative way of obtaining short-term loans, usually for emergencies or unexpected expenses. As their name implies, payday loans are usually meant to be repaid by a certain timeframe, usually the next payday, with corresponding interest. These are usually run by private businesses and are not regulated by the government.
How Payday Loans Work
There are two kinds of payday lenders: in-store and online.
In-store payday lenders usually ask for 
Proof of regular income

A bank account

A permanent address

A government ID showing that you are above 18 years old

A reference person who can be contacted if you can't be reached
Most payday lenders would usually ask you to do any of the following:
Fill out a form allowing the lender to withdraw from your bank account the total amount of the loan including interest and any other fees on the due date. 

Provide a postdated check for the total loan amount plus fees which the lender will encash on the due date. In case you use the in-store method, bring your cheque book with you.
Online payday lenders usually require the same requirements as an in-store lender. One of the first things you should do is check if the lender is licensed, as there are many unlicensed lenders out there. Unlicensed lenders may collect payment from you using illegal means. The agency issuing the licenses of online payday lenders varies from country to country, so check which agency applies in your country.
The approval process for payday loans is very fast compared to traditional loan applications. Traditional lenders rely heavily on credit scores to assess potential borrowers. Documentation requirements in traditional lending are numerous, strict, and the process is long. In the end, a good number of applicants are often rejected. 
It is different with payday lenders. They are not as concerned about credit score; instead, they focus on your current income as well as financial stability when making their decision. Many online payday lenders can even approve your application within 24 hours. Sometimes, you may not get the exact amount you are borrowing. After evaluating your capacity to repay, responsible payday lenders will only lend what they think is reasonable. In most cases, the money is paid directly into your bank account though some in-store lenders could pay you in cash too. You can get payday loans in Ontario, for example, for as little as $100 up to $1,500. 
Cost of Payday Loans
Compared to interest rates charged by financial institutions and other lending institutions, the interest rates of payday loans are much higher. Just as prices move up or down depending on demand and supply, interest rates also go up or down depending on the amount of risk the lender is exposed to as well as operational expenses involved in the loan and collection process. 
Payday loans are mostly unsecured loans; that means that borrowers do not have to put up collateral to secure the loan. Payday lenders also do not rely solely on credit score when deciding whether to lend or not. Even those with a bad credit score may still be lent money. Many times, borrowers also roll over loans before their loan due date is up. This affects the liquidity of the funds available for lending out and also stretches the collection process. Some countries and states have regulations in place (or have pending regulations) to impose interest caps on how much payday lenders can charge but still expect rates to be higher than credit card rates.
Tips for Managing Payday Loans Debt
Payday loans can help bail you out of a tight situation when you are running short on money, but due to the fairly high interest rates, you also need to know how to manage one. Here are some things to keep in mind.
1. Use payday loans only as a temporary solution
Payday loans should not be used for regular expenses. Consider it only as a temporary, stopgap solution until your financial situation improves.
2. Borrow only what you need
Even if you qualify for the maximum amount offered by a lender,  don't! This is often how some people get into a vicious cycle of debt. Just borrow what you need and plan to repay it when it falls due.
3. Avoid taking out multiple payday loans due within the same period
You can just get yourself into deeper debt by piling up loans that fall due at the same time.
4. Review the loan agreement carefully
Be aware of what you are agreeing to. Understand when your loan falls due as well as how any fees are calculated, including fees for loan extension and delayed payment. Ask questions to ensure you understand all the provisions.
5. Pay your loan on time
If you want to avoid penalties and fees, make sure you pay your loan on time. This is also a personal discipline worth cultivating as it keeps your debt exposure at a minimum and makes you a responsible borrower. One of the worst things one can do is get another loan to pay off a loan. It will just pile up the fees and interest you need to pay. Maybe a relative or close friend is willing to cover you temporarily or maybe your financial situation has improved to the point where you can now get alternative forms of credit that have lower interest rates. 
Payday loans are not meant to be a permanent solution, but for many, it is a life saver that serves as a bridge for emergency needs.