The Best Luxury Winery Sleepovers for When the World Opens Up
For over 12 months, most of us have been holed up in our houses dreaming of when we can take a holiday. For those of you starting to plan far-flung trips for 2022 or weekend getaways close to home this year, why not consider a winery sleepover? Staying in a villa, luxury lodge or boutique hotel on a working winery is a really special experience, and what better way to celebrate being back out in the world than drinking a glass of something delicious against a vineyard vista backdrop. Take a peek at CEO Today's favourite winery sleepovers for when we can travel again!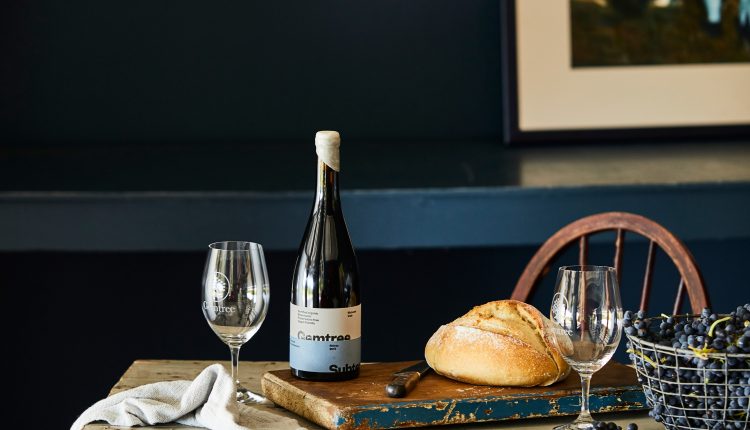 Live la dolce vita in a vineyard under the Tuscan sun
Hotel Borgo San Felice in Tuscany epitomises la dolce vita with its copious cellars and 140 hectares of surrounding vineyards. Founded around the 8th Century and having barely changed since, Borgo San Felice remains one of the most charming sites in Chianti and was only transformed into a hotel a decade ago. This Relais & Chateaux property comprises an entire medieval hamlet, including an old chapel, plus a large pool and wellness centre to complement the wine and ease you back into the "real" world. Producing an outstanding selection of Sangiovese grapes, the Poggio Rosso is one of San Felice's signature drops. It's best to book quickly, as the wine is produced in limited quantities. And where better to sip it than under the Tuscan sun!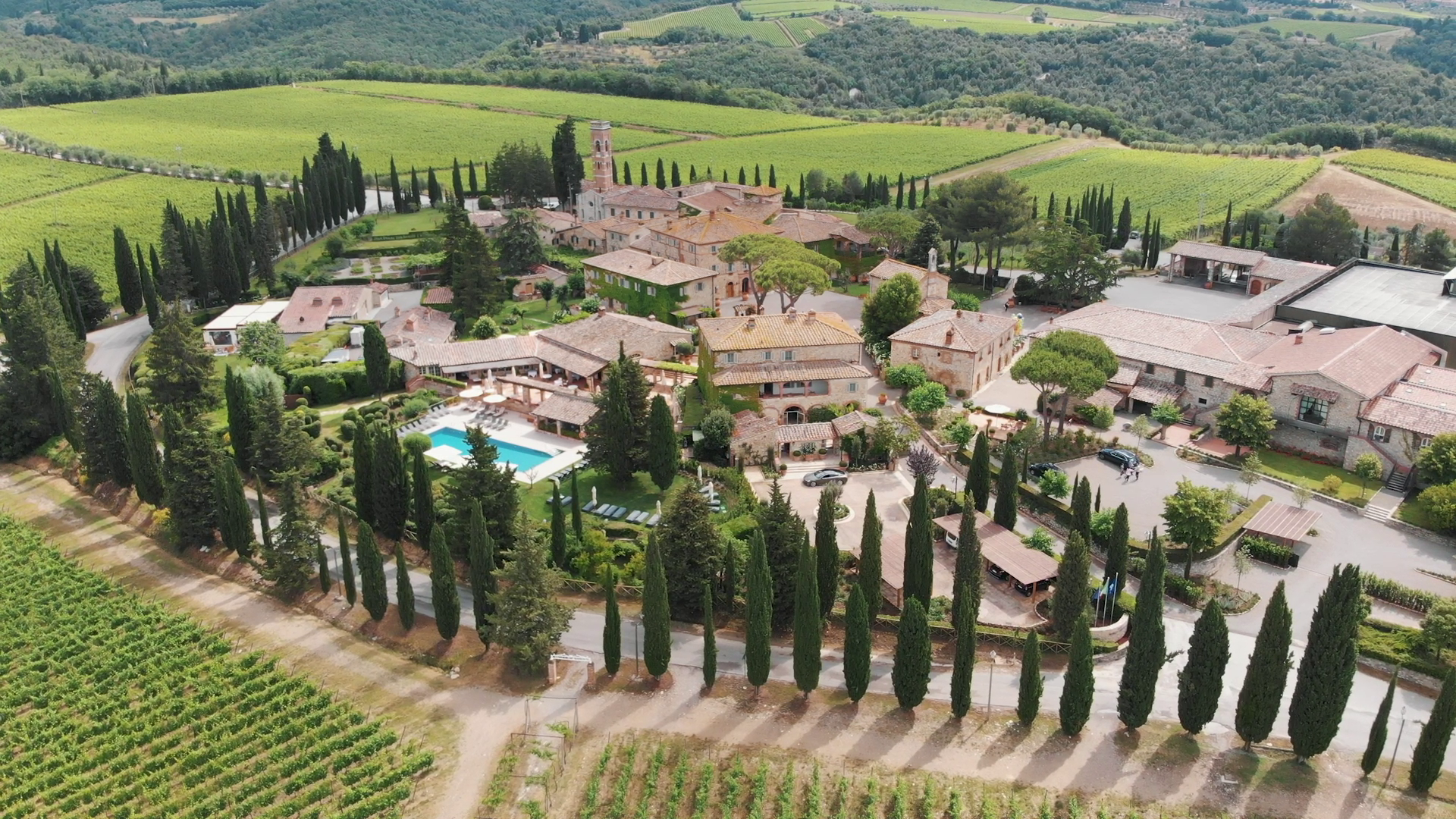 Overnight stays from £425 (bed & breakfast).
Wine and wildlife at Shadow Creek on the Fleurieu Peninsula in South Australia
Shadow Creek is a one-bedroom private hideaway set in a gorgeous vineyard in the foothills of McLaren Vale near Adelaide in South Australia. The rich red gum country that the vineyard occupies yields delicious organic Shiraz, as koalas snooze in trees overhead, lizards bask in the sun and wallabies hop around happily.
The hideaway offers stunning views from every room, a double fireplace opening to both the living room and the bedroom, and a modern kitchen stocked with fresh local produce and locally sourced wines and craft beers. There is a lovely large outdoor deck, perfect for enjoying a quiet wine after a day at the farmers' markets, walking along the nearby beaches and perhaps visiting one of the 80 local cellar doors.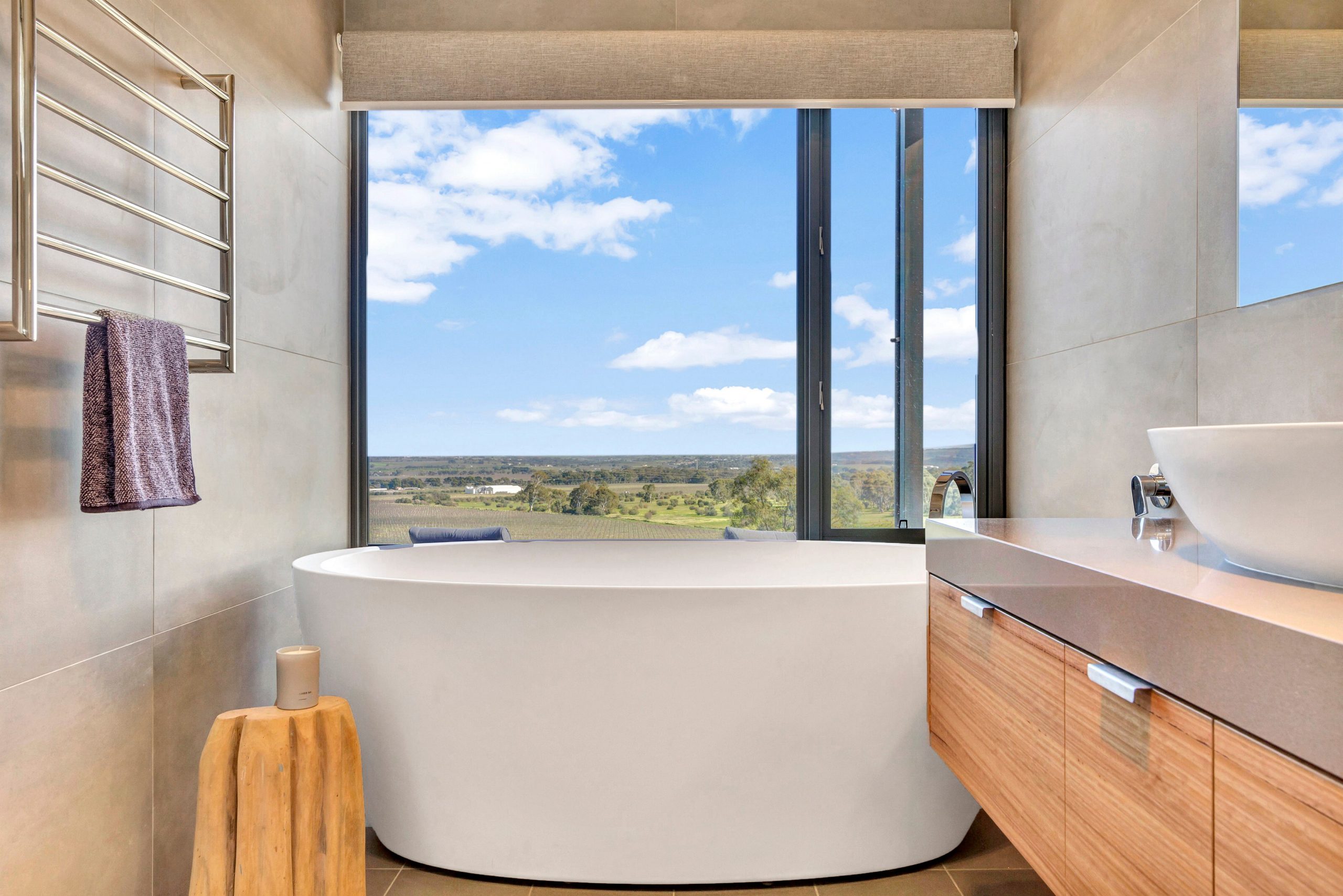 Shadow Creek's owners both grew up in rural communities working the land, and they are passionate about protecting their little bit of Australia for future generations. Planting trees for every booking made, pursuing organic certification for their wines, and farming sustainably by running sheep in the vineyard after harvest until bud burst which reduces the need for chemical intervention. A stay here will immerse you in the landscape without another guest in sight.
An overnight stay costs from AUD 530 per night (two-night minimum).
Cabin Life on a sustainable winery in South Australia
Another winery worth checking out on South Australia's Fleurieu Peninsula is Gemtree. For owners Melissa and Mike, it's not just about winemaking, they see themselves as having a responsibility to set new standards for sustainable and generational farming and their 300 acres of vineyards are certified organic and biodynamic. Their sustainably built cellar door boasts elevated views over McLaren Vale to the ocean beyond and after enjoying a tasting, we recommend you walk the Gemtree Ecotrail – a meandering path through ten hectares of regenerated natural bushland, connecting people to the surrounding land that inspires Gemtree's guiding philosophies.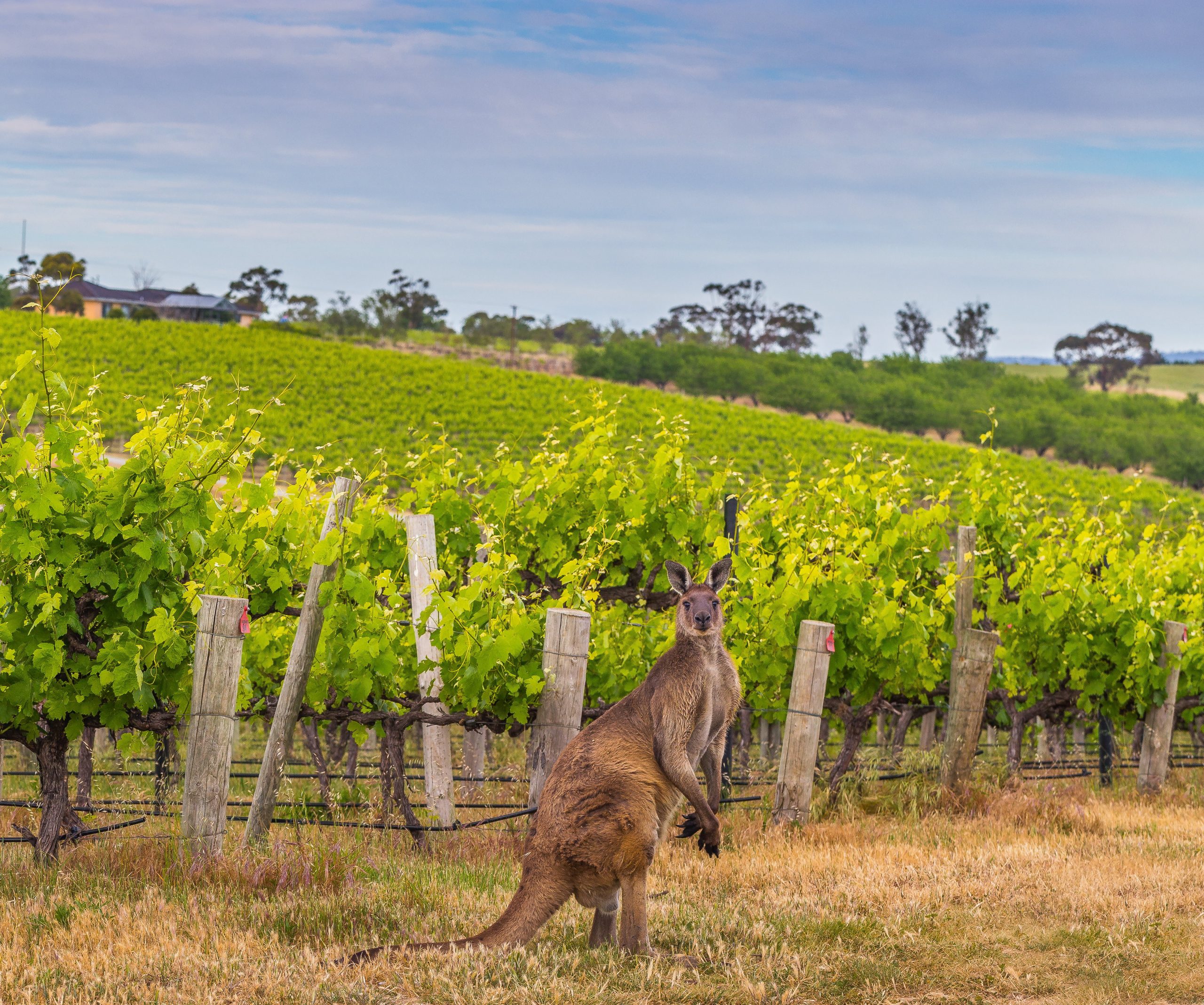 Continuing the regenerative travel focus the owners have worked with CABN, the team behind iconic off-grid accommodation stays, to add two new CABN X self-contained cabins called Giles and William. Protected by large gumtrees, each features a king-size bed, modern bathroom, fireplace, floor-to-ceiling windows, a glass ceiling for stargazing, indoor and outdoor kitchens, a private sauna and a sunken bath in the outdoor deck.
Prices start from AUD 595 per cabin per night and a portion of the fee goes towards the CABN Conservation Fund and funds the planting of new native trees.
The Art of Wine at VIK Chile
VIK Chile pitches itself as the most luxurious hotel in Chile and it's hard to disagree. Located at the top of the hill in a 4,450-hectare nature reserve, close to the Andes Mountain Range, this 22-suite retreat boasts panoramic vineyard views and some seriously cool architectural design. Each suite has floor-to-ceiling windows and is decorated individually to include unique pieces of South American art. The owners' passion for art is also reflected in the living room with paintings by Roberto Matta and a diptych from Anslem Kiefer's iconic series 'The Secret Life of Plants'. Milla Milla, the signature glass-walled restaurant, with its majestic wine cellar and a phenomenal view of the valley, adds to the appeal of this very special property, as does its stunning infinity pool which looks like it's floating above the vines. On the topic of wine, VIK's terroir results in some delicious wines with complexity and exceptional variety.
Abercrombie & Kent (www.abercrombiekent.co.uk; 01242 547 760) offers a 12-night Classic Chile trip from £6,700pp including a stay at VIK Chile.
Raise a glass to the mountain views at Casa de Uco Vineyard in Argentina
The beautiful retreat of Casa de Uco is set on a 320-hectare private vineyard estate on an ecological reserve surrounded by the foothills of the Andes. This remote winery sleepover offers an indulgent escape for those who love their wine after a day of discovering the great outdoors. Enjoying a glass of local Malbec and a delicious steak cooked over open flames overlooking the vines is just one of the many treats here.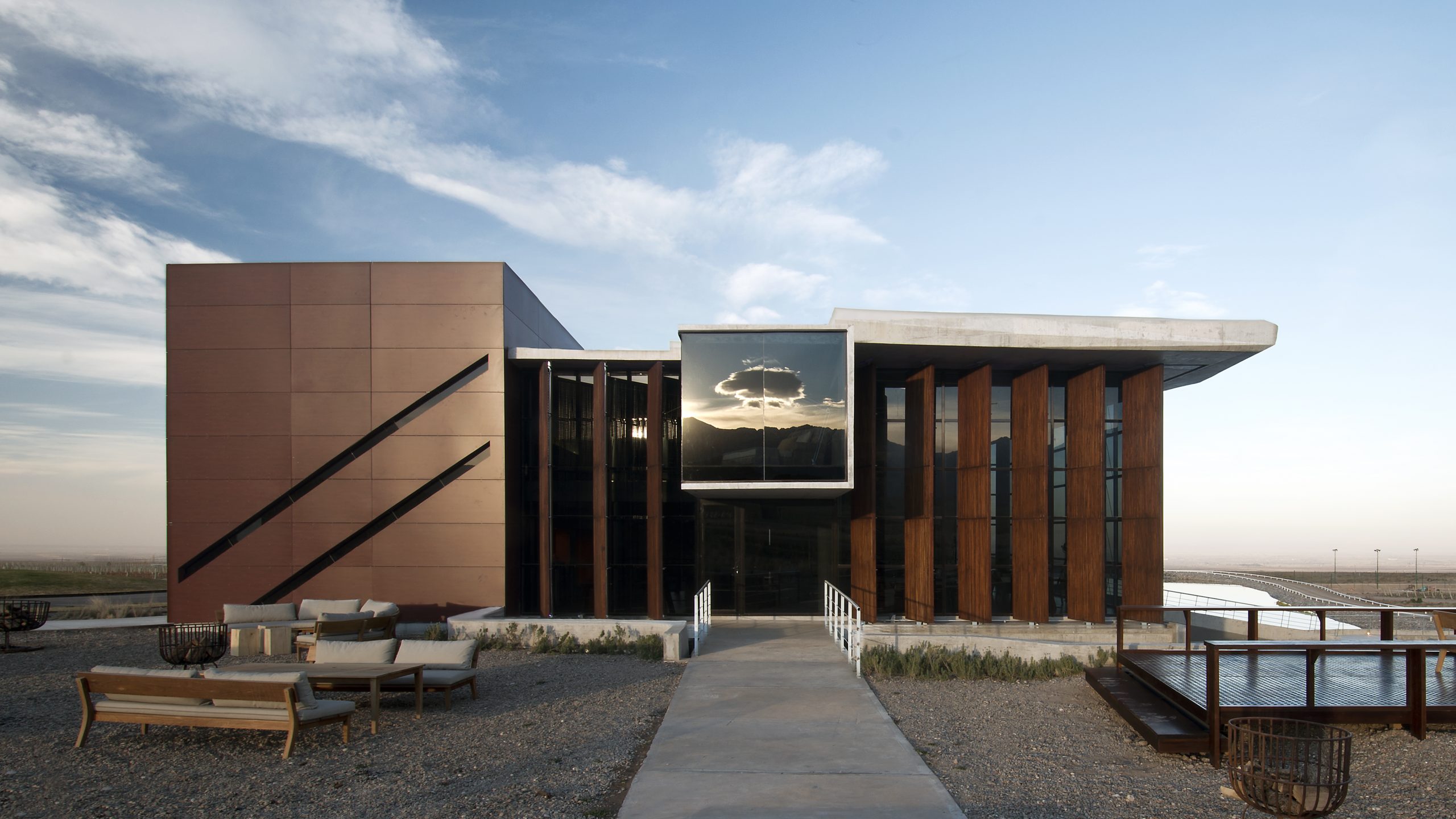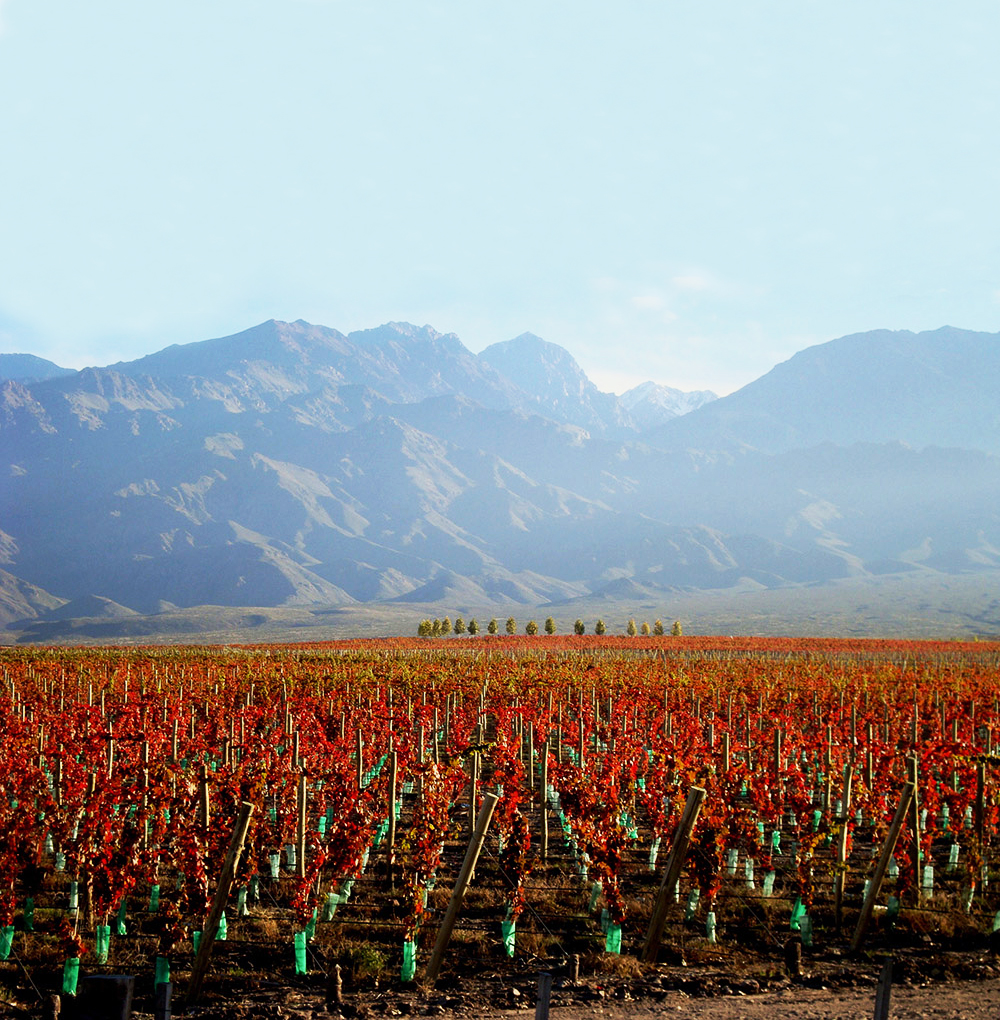 We also love their underground wine cellar stocked with an impressive selection of the region's best wines. As for sleeping arrangements, each of the 16 guest rooms boast enormous glass windows framing views to the snow-capped mountains and beyond – offering a tantalising taste of the many Mendoza activities which await beyond the lodge. Think horse riding, cooking classes, white water rafting and mountain biking. All of the rooms have their own private terrace, walk-in shower and spa bathtub with a view. The on-site Uco Spa, with its unique range of vinotherapy and hydrotherapy treatments, is another reason to book this very special vineyard retreat.
Abercrombie & Kent (www.abercrombiekent.co.uk; 01242 547 760) offers a 12-night Classic Argentina trip from £5,035pp including a stay at Casa de Uco Vineyard & Wine Resort.
Cheers to the Chateau – a winery sleepover in France
For fans of Malbec who may not be able to make the trip to South America just yet, the origins of this great grape can be discovered a little closer to home – in France. Château de Mercuès, Cahors is a magnificent 13th-century property, built on a rocky promontory overlooking the Lot Valley, that served as the summer residence of the Counts and Bishops of Cahors for seven centuries. Their impressive wine list includes Malbecs and other vintages produced in the château's very own wine cellars, thanks to the property owner, Mr Vigouroux, who was formerly the on-site wine grower.
Overnight stays from £209 (bed & breakfast).
Get involved in vineyard life at Babylonstoren in South Africa
Babylonstoren is one of the best-preserved werfs (farm yards) in the Cape Dutch tradition and is set in the Drakenstein Valley between Franschhoek and Paarl in South Africa. Surrounded by the Simonsberg, Du Toitsklooff and Franschhoek Mountains, Babylonstoren is in the heart of the Cape Winelands, just 60 kilometres from Cape Town and an easy 45-minute drive from Cape Town International Airport. The 14 lovely cottages are set amongst gorgeous gardens and the vineyard that produces the delicious wines which are available to try in Babylonstoren's Tasting Room, adjacent to their superb wine cellar. This is a working farm and guests are welcome to have a go at harvesting, pruning, planting or picking many of the fruits, herbs, nuts and spices which are grown here for use in Babel – the fabulous farm restaurant housed in the old cow shed!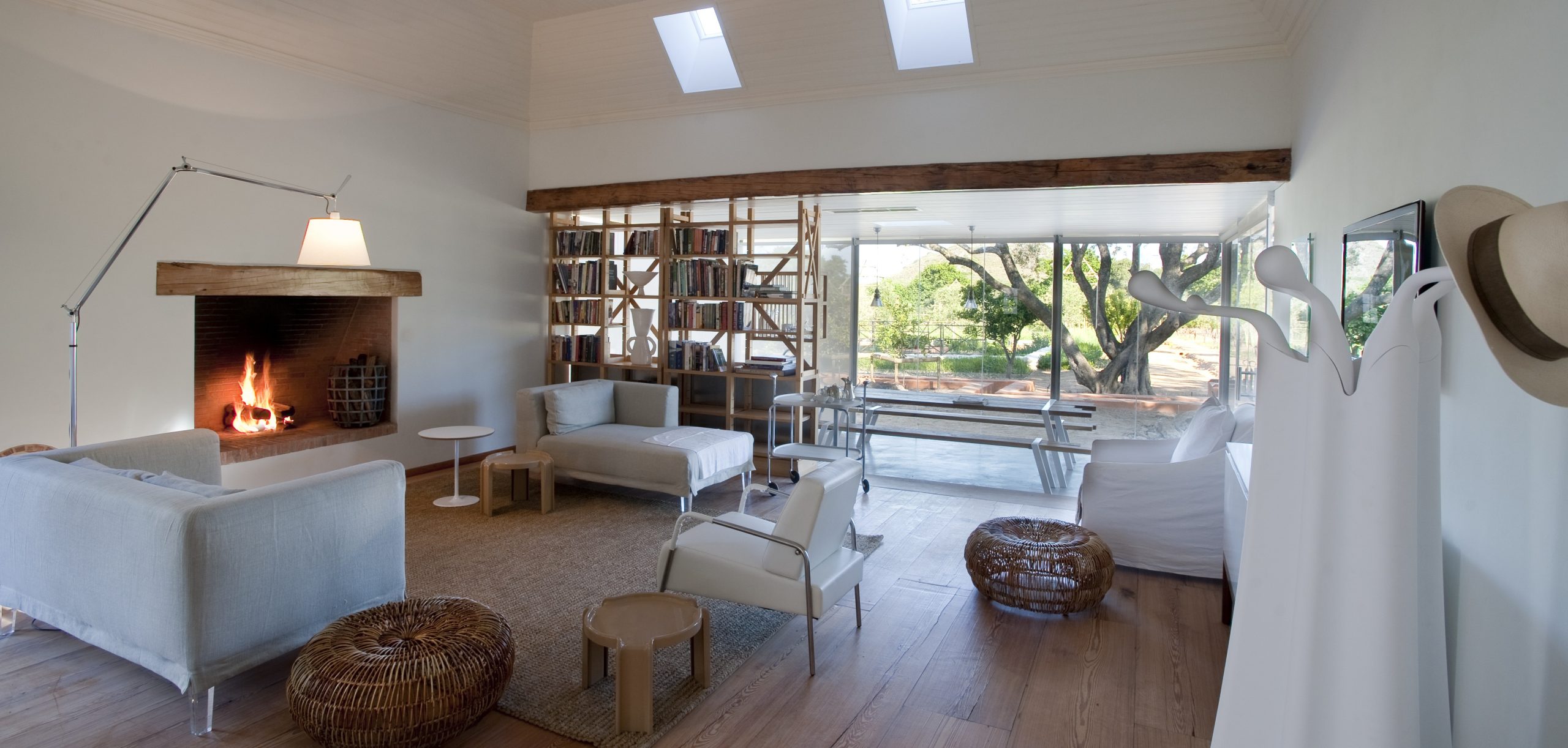 Abercrombie & Kent (www.abercrombiekent.co.uk; 01242 547 760) offers a 12-night Classic South Africa trip from £7,895pp including a stay at Babylonstoren.
Canyon Life at Saluti Cellars Winery, Sierra Foothills
The Sacramento region and surrounding counties are home to more than 200 wineries, vineyards and tasting rooms which offer a wine experience that is truly reflective of the Golden State – diverse varietals, friendly hospitality and a relaxed approach to tasting – plus a little Gold Rush history thrown in for good measure. It's a little-known fact that the Sacramento Valley is one of California's oldest wine-producing areas and a large portion of the grapes used to make the world-famous Napa wines actually come from the Sacramento region. Saluti Cellars Winery, located in El Dorado, is a quaint B&B nestled in a secluded canyon amongst towering pines, lush vineyards, and beautifully landscaped grounds. Saluti offers three elegant suites, each with its own balcony, bath, fireplace and king bed. The Zinfanden is the largest of the three guest suites, with approximately 950 square feet of floor space and a spacious deck with spectacular vineyard views. Overnight accommodation includes complimentary wine and cheese each evening and a full breakfast each morning, use of the four-person spa, exercise room and barbecue grill.
Owners Tina and Randy – a former police officer and member of US counter-intelligence – aim to provide ultimate experience with the smallest footprint. This philosophy includes being 100% solar, providing a complimentary electric vehicle charging station, being "Fish Friendly Farming" certified, utilising organic gardening methods, grass-fed/no hormone/no antibiotic ranching, using non-chemical methods (e.g. barn owls and cats) for control of vineyard pests, as well as natural ozone versus harsh chemicals for the cleaning of winemaking equipment.
Saluti Cellars is known for its unique, hand-crafted wines that reflect the intense varietal characteristics of Sierra foothill grapes. The wines, which are stored in barrels in natural underground caves, are frequent recipients of Silver, Gold and Double Gold medals.
Overnight stays in the Zinfanden cost from £182 per night (two-night minimum).
Soak up a staycation with a spa sleepover at The Vineyard in Berkshire
If staycations are the way forward for a little longer, there's an easy way to travel around the world and sleep surrounded by wine, without leaving the UK. With a 30,000 strong wine list, The Vineyard in Berkshire offers an abundance of grapes and great alfresco options to sit back and sip in the good old British summer. Lord (or lady) it up with the finest wining and dining experiences, that are only a 10-minute drive from Downton Abbey (Highclere Castle).  With 100+ pages of wine list to plough through, perhaps start with the whites. Nip across to New York, enjoy a sip of Slovenia and a taste of Turkey – these are just a few of the lesser-known white wines available at this Relais & Chateaux retreat, amongst the usual favourites.
As the sister property to an award-winning Californian winery, The Vineyard boasts an enviable collection of wine from the Golden State.
Enjoy a tasting tour of both established and up-and-coming Californian vineyards from only £30 per person (four wines), or a Bordeaux Imposters tasting (four wines for £30/six wines for £50 per person).
To ensure you leave feeling rested and rejuvenated, take full advantage of the swimming pool and spa facilities and be sure to book yourself in for the red grape foot ritual (£50) and the red grape blissful back experience (£95).
Overnight stays from £235 per night (bed & breakfast).
It's a family affair – wonderful wine in the heart of Herefordshire
Coddington Vineyard, just four miles from the gorgeous market town of Ledbury, is another great staycation option and an ideal base from which to explore Herefordshire's unique charms. Renowned for cider making and fruit growing, it's not surprising that Herefordshire is also home to some fabulous wineries and Coddington is a real treat. This is where Peter and Sharon Maiden and their small team of dedicated workers produce a boutique selection of white wines from their 2,300 vines.
Their collection of single-variety wines, along with a variety of delicious local produce, can be purchased from their shop in the old apple press house. Their award-winning Bacchus and sparkling Pinot Gris are particularly popular and the full collection can be tasted on Coddington's fantastic vineyard tours.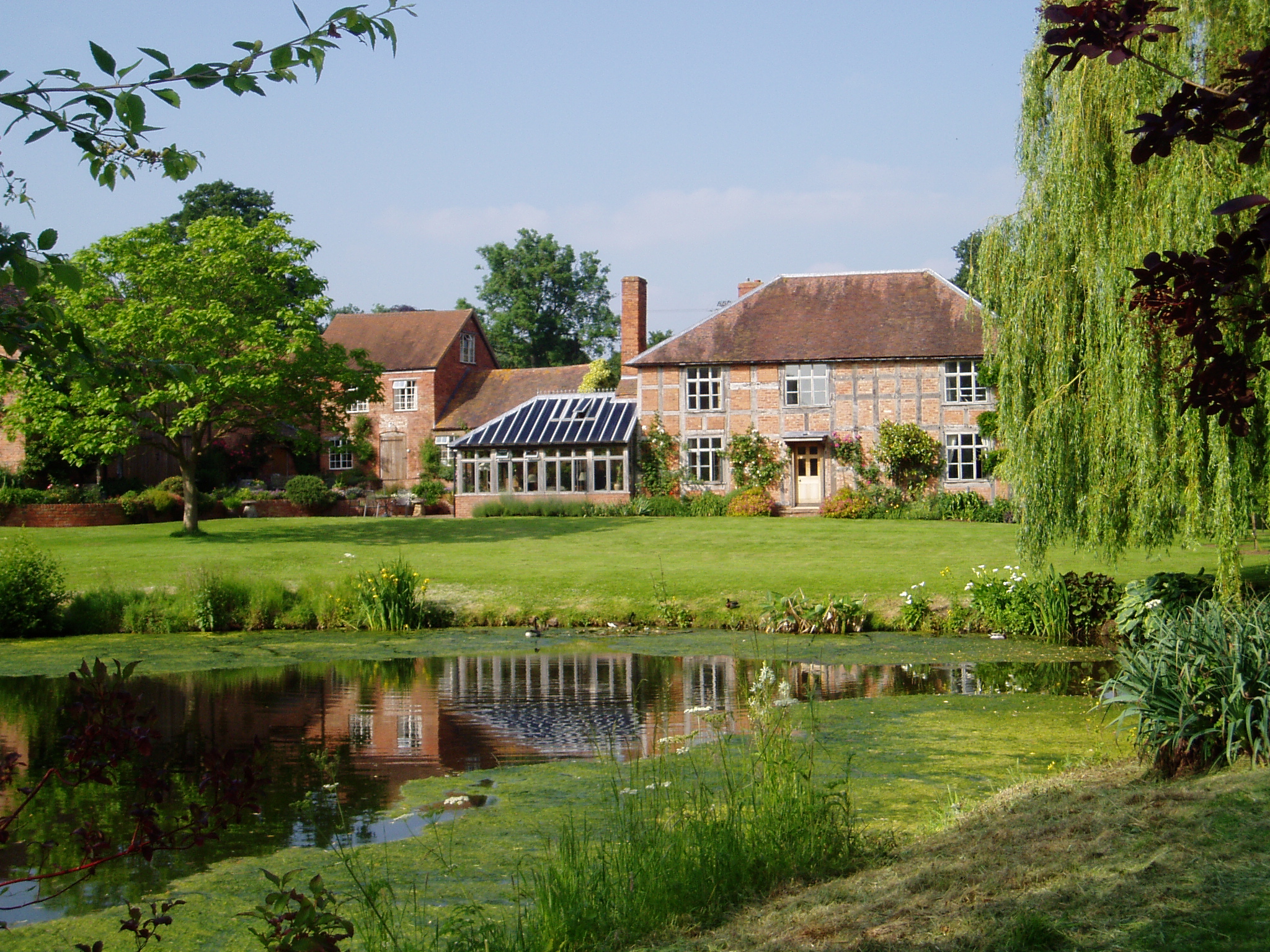 Those wanting to sleep over can choose between the Grade II-listed Hop Cottage which sleeps four or the Vine Lodge which sleeps two. The latter is right on the edge of the vineyard and has its own dedicated drive ensuring complete privacy. The eco-friendly design doesn't compromise on luxury and guests staying here will love relaxing on the terrace surrounded by vines overlooking the Black Mountains, enjoying a bottle of Coddington wine (included in the welcome pack). At nearly 40 square metres, the lodge feels really spacious and comes with a king-size bed, large shower room and fully fitted kitchen within the open-plan living areas.
Guests at both the lodge and cottage are welcome to wander the delightful gardens which have direct access to the historic church of Coddington. If you're interested in hiking Oyster Hill, you'll be rewarded with stunning views of the Brecon Beacons. Golf, fishing and riding can all be organised in the local area too. Keen cyclists have the Malvern Hills on the doorstep (15 minutes away) and the cathedral city of Hereford is about a 30-minute drive from the vineyard.
Vine Lodge is available for two-night weekends for £320. Stays for three or more nights are charged at £160 per night. The weekly rate is £1050.
Hop Cottage is available for two-night weekends for £320 and the weekly rate is £875.