Prevention is Better Than Cure
Mr Riadh Zine-El-Abidine (Riadh Zine) is the President & Chief Executive Officer of Akumin Inc. (NASDAQ: AKU, TSX: AKU), a leading provider of outpatient diagnostic imaging services in the United States with a network of owned and/or operated imaging centres located in Florida, Texas, Pennsylvania, Delaware, Illinois, Kansas and Georgia. Akumin provides a broad range of radiology imaging procedures including MRI, CT, positron emission tomography (PET), ultrasound, diagnostic radiology (X-ray), mammography, and other interventional procedures.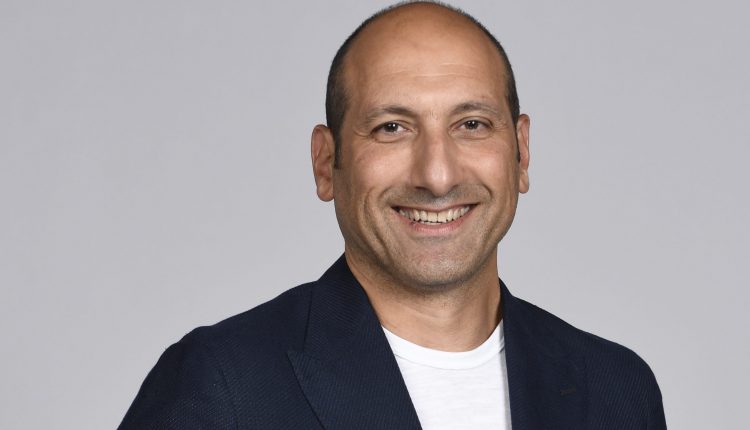 Mr Zine earned an M.Sc. in financial engineering from the University of Montreal, Ecole des Hautes Études Commerciales, in 1996, after he was awarded a scholarship in 1994 from the Canadian Government to continue his graduate studies. He began his career at the Royal Bank of Canada where he worked on several strategic projects, including the proposed merger between Royal Bank of Canada and Bank of Montreal.  In late 1999, he joined RBC Capital Markets where he became a Managing Director in Global Investment Banking, responsible for providing strategic and financial advice and executing public or private equity and debt financings, as well as merger and acquisition transactions for a wide range of companies in multiple industries. 
After 13 years of investment banking experience, in early 2013, Mr Zine started his entrepreneurial journey when he co-founded a technology venture capital firm dedicated to investing in "deep tech" companies with disruptive technologies.  Today, the firm manages a portfolio of companies with more than $150 million in assets under management. 
In late 2013, Mr Zine also founded Akumin to invest in the US outpatient diagnostic imaging industry. The industry had already experienced the types of challenges he had seen in multiple other industries which ultimately resulted in the consolidation of undercapitalised and inefficient small operators within such industries. Those challenges typically include significant pricing cuts, increasing regulatory burden, and considerable overcapacity. In late 2014, Akumin consummated an acquisition of 13 debt-burden centres in the state of Florida and Mr Zine became its President & Chief Executive Officer. We learn more about Akumin's journey below.
In under seven years, Mr Zine took Akumin from a turnaround story of a debt-burden small player of 13 outpatient diagnostic imaging centres in the state of Florida with $25 million in revenues to Akumin becoming a public company and the industry's third-largest US player with 137 centres in seven states generating more than $300 million in revenues.
When asked about why he thinks Akumin is the fastest-growing company in the US outpatient imaging industry, Mr Zine says that he believes it Is because of a clear vision that attracted a talented management team and a supportive investor base, and inspired many small owner-operators to join the Akumin platform (in fact, many operators sold their business to Akumin and took back Akumin shares as part of the consideration given their belief in the potential long-term shareholder value creation). The second thing he believes is key to Akumin's success is a disciplined strategy focused on building density in its key markets and driving organic growth, as well as a "deep" operational integration leading to a common efficient operation with one information technology infrastructure, one service delivery platform, one set of operating procedures, one marketing approach, and ultimately one culture. Akumin has already integrated all the acquisitions made to date into one revenue cycle system, an integral part of its service delivery platform.  Mr Zine notes that, from his experience, most companies that grow through a series of acquisitions are often unsuccessful because of a failure in operational integration.
Mr Zine notes that, from his experience, most companies that grow through a series of acquisitions are often unsuccessful because of a failure in operational integration.
Akumin's vision is to be the leading industry consolidator that drives a patient-centred approach, service delivery standardisation, and exceptional healthcare value. The successful execution of this vision would position Akumin as the new leader in a changing healthcare ecosystem that continues to shift towards outpatient, price-transparency, and value-based care.
Over the years, Mr Zine has created a culture of innovation and disruption at Akumin. By way of example and in line with its goal of creating a patient-centric platform, in early 2021, Akumin completed an equity investment in an artificial intelligence (AI) technology company. In collaboration with Akumin, the technology company has been developing AI-based software for the patient journey which is expected to be an integral part of Akumin' service delivery cloud-based platform.  In addition, in its efforts to standardise the clinical service delivery, Akumin and Royal Philips (NYSE: PHG, AEX: PHIA), a global leader in health technology entered into a strategic collaboration to deploy Philips' new Radiology Operations Command Center across Akumin's outpatient imaging centres and co-create clinical standards.  Akumin is Philips' first large-scale commercial Radiology Operations Command Center customer in North America.  This collaboration is expected to standardise clinical protocols, optimise image quality, ensure business continuity, and address radiology pain points such as operator variability and training. Additionally, Akumin is introducing a new service offering with certain centres focused on men's health. Akumin's goal is to redefine prostate care through diagnostic imaging, minimally invasive MRI-guided treatment, and post-treatment monitoring.  Akumin partnered with  Profound Medical Corp. (NASDAQ: PROF; TSX: PRN), the developer of TULSA-PRO®, a customisable and incision-free prostate disease treatment system that minimises the impact on men's functional abilities and provides the highest quality of life after treatment.
Under Mr Zine's leadership, Akumin has successfully accessed the capital markets through a direct listing in November 2017 on the Toronto Stock Exchange. During 2020 and notwithstanding the operating challenges faced by the pandemic, not only did Akumin demonstrate its resilience by continuing to operate throughout the pandemic while maintaining strong operating margins, but it also continued its planned US capital markets strategy. Akumin obtained a listing on the Nasdaq in September 2020 and successfully completed a $400 million inaugural bond offering in the US debt capital markets. The bond offering refinanced all of Akumin's then-existing debt and provided access to growth capital to fund its future acquisitions as Akumin continues to execute on its consolidation strategy.
To conclude our conversation, Mr Zine notes: "I would like to take this opportunity to thank our employees, radiologists, equity and debt holders, customers and all our other stakeholders and partners for their efforts in supporting Akumin since its inception".
"I greatly value the professional and business relationships that I have formed over the years, and I am looking forward to the opportunities that lie ahead," he says.
Akumin is certainly looking forward to a bright future and we can't wait to see what the coming years hold for the company and Mr Zine!