James Hebbert, managing director of Hylink (UK), gives CEO Today an insight into China's thriving duty-free market and explains how global luxury brands can make the most of it. 
China's duty-free market is rapidly expanding, particularly in the island province of Hainan where even domestic tourists can shop duty-free. Last year alone, duty-free sales in Hainan reached RMB 21 billion, up 98% from 2019, and much more growth is expected in the coming years. The unprecedented changes have been triggered by the government's increase in duty-free spending quotas, creating huge potential for luxury brands who want to reach the power base that is China's Gen Z. 
Sales of foreign fragrance, beauty, cosmetics, and skin-care products seem to be increasing well but there is a distinct lack of mainstream luxury brands available in Hainan — especially shoes, clothing, bags, and jewellery products. These categories are often more expensive with fewer new products released per season, which resonates with Chinese consumers' appetite for exclusive or rare products. As such, European luxury brands that mix craftsmanship and heritage with contemporary values and celebrity associations are in particular demand from this consumer group. This presents big opportunities for overseas luxury brands to enter Hainan's duty-free shopping centres, which are actively trying to attract them to the market.  
These opportunities are particularly urgent for fashion and luxury brands outside of China that may no longer be able to rely on the high-spend from Chinese consumers via tourism and e-commerce in the way they used to. According to McKinsey, Chinese consumers have bought up to 70% of their luxury goods abroad in the past. However, the combination of Covid-19 travel restrictions and the Chinese government's measures to stimulate the domestic duty-free market means this figure is likely to fall.   
As a free trade zone and popular vacation spot, Hainan is well-positioned to meet the demands of Chinese consumers, and this potential is supported by government policy. In June 2020, the Chinese government released a plan to transform the island province into the country's largest free trade port over the next 15 years, which means investment and trade liberalisation for foreign companies. At the end of 2020, six new duty-free shops were allowed to open on Hainan, and five new duty-free shops opened in Sanya and Haikou. There are currently nine outbound duty-free shops on the island. 
Government policies have also increased Hainan's duty-free shopping quota per capita from RMB 30,000 per person to RMB 100,000 and lifted the previous spending cap of RMB 8,000 on a single commodity. The new policy also expanded the number of permitted duty-free categories from 38 to 45 and now includes electronic consumer products, tablet devices, mobile phones, game consoles, and alcohol.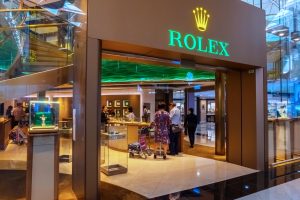 In light of all of this, brands should establish connections with Hainan's duty-free channels sooner rather than later to take advantage of the market in its early stages. This means connecting to both offline channels, with a physical presence in Hainan's duty-free shopping mall supported by offline advertising, as well as online channels via live streaming, digital marketing, digital and social media. When it comes to targeting Chinese Gen Z, brands must remember that in China a combination of 'always-on' marketing plus seasonal campaigns is critical because younger Chinese consumers demand regular quality content and, from a cultural perspective, campaigns for shopping festivals throughout the year are significant as the main driver of purchase decisions. 
Live-streaming will prove to be a particularly important channel strategically as it allows brands to engage Chinese consumers across the country. Although only Hainan residents and travellers with booked tickets to Hainan can partake in the duty-free sales, live streams will spread brand awareness and tempt Chinese consumers to make the trip to Hainan. Brands looking to optimise this approach should seek to collaborate with influencers and create live-stream sales promotions aligned to key shopping seasons. Hylink are building a special live-streaming studio in Hainan to facilitate this, allowing well-known global luxury brands to join and operate in the duty-free community.
Brands hoping to engage China's Gen Z should also pay attention to the shift in influencer marketing that we're seeing in the country, away from traditional influencers such as KOLs (Key Opinion Leaders) towards KOCs (Key Opinion Consumers). When Chinese consumers turn to digital for advice on purchase decisions they are looking for trusted experts above all else. Brands should be thinking about training their own consultants to share knowledge online and creating online group chats and forums for people with shared interests, to establish greater affinity within their target audience. Having this level of digital engagement will support brands as they prepare to enter China's duty-free market.
It will be very interesting to see how the duty-free market in Hainan develops over the coming years as we see more and more global luxury and fashion brands take advantage of this exciting emerging market. The key to their success will be how they take advantage of both physical and digital channels to tap into the burgeoning domestic demand for duty-free goods.