Eynat Guez, CEO of Papaya Global, Facilitating a Remote Workforce with a Global Payroll Solution
We sit down with Eynat Guez, CEO of Papaya Global for an exclusive interview about leading one of the world's most successful payroll companies and most talked about Unicorns worldwide.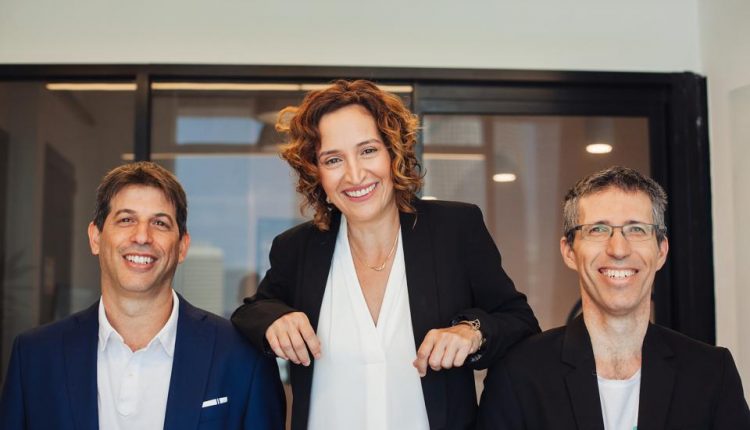 Eynat Guez is the co-founder and CEO of Papaya Global, a world-leading SaaS platform that automates global payroll and HR processes. Eynat has successfully navigated the company through what has arguably been one of the most tumultuous and unpredictable periods in recent history. Incredibly, she went on to assist the company in successfully achieving Unicorn status after raising the company valuation above $1 billion.
Since its inception in 2016, Papaya Global has gone from strength to strength to a point where the company now manages over $1.3 billion in payroll and serves over 400 companies worldwide (including Microsoft, Toyota, and Wix).
Eynat and her team have developed a total workforce solution, supporting all types of employment with an industry-leading end-to-end solution consisting of hiring, onboarding, managing, and paying employees no matter where they are located geographically. Their focus is to provide a one-stop-shop for all workforce-related needs, including benefits, global equity management, and immigration solutions, and it's safe to say they are doing a mighty impressive job at that so far.
In this interview, Eynat discusses her experiences with Papaya Global thus far, including how the firm has managed to thrive despite the global upheaval and large-scale social disruption. The interview also touches upon Papay's role in facilitating a remote workforce with their global payroll solution and how the company is helping companies access and benefit from the global talent pool.
Navigating a company through the start-up phase is difficult at the best of times, never mind a pandemic. With that in mind, how did you adapt your strategy with Papaya Global to accommodate the challenges brought about by Covid-19?
Like so many companies across the globe, including just about all our clients, we temporarily became a fully remote company. That was a huge adjustment because we were also in a period of hyper-growth. We had to learn how to hire and onboard people remotely and build a company culture without meeting face-to-face.
In many ways, the experience helped us gain a deeper understanding of the needs of our clients, many of whom had already started down the path of remote work before COVID hit. Virtually all our clients have distributed teams and come to us for solutions on how to manage the workforce and handle a global payroll.
We also saw that many companies, especially in the chaotic early days of the pandemic, needed payroll solutions they can implement under any crisis. Companies that relied too much on people often struggled to meet their payroll obligations because a key person was sick or tending to a sick family member and there was no back up available. We offer an automated technology solution to payroll hosted on the cloud that would work no matter what.
Achieving Unicorn status for your start-up is an impressive feat, how do you envisage the company moving forward in the next few years with regards to a potential IPO?
We are still in a period of hypergrowth that should continue for a while. We have tripled our growth in terms of people, clients, and revenue for three straight years and we are focused on continuing the trend for the fourth straight year.
To make it happen, we built the first global people, payroll, and payments platform for every type of employment option. Whether a company has an entity in a foreign country or not, we have a solution that allows them to hire fearlessly in total compliance. The platform functions like the "Salesforce" of global workforce management.
Our automated system unifies and standardizes the entire process and integrates with all workforce management tools the company was already using, making it possible for clients to manage their entire global workforce through a single platform and see their workforce costs in real time.
Given its obvious negative implications, do you foresee any long-lasting positives that may come out of the global pandemic?
The trend towards remote work and distributed teams was picking up steam before COVID, but the pandemic certainly accelerated the process. Companies that were already going remote had a justification to keep moving in that direction, and companies that had never considered it a real option found themselves with no option other than to implement remote work policies. Many of them discovered advantages they never considered.
That trend is only going to continue after the pandemic. Working remotely, at least some of the time, will be normalized in the workplace, giving employees more flexibility and more mobility. HR people will increase hiring across the globe instead of just from the area that is within commuting distance from their central headquarters. That will bring greater diversity, broader ideas, and new ways to solve problems.
With your extensive experience in HR, what role do you see Papaya Global playing in the future of remote work and helping companies to access the global talent pool?
Papaya is perfectly positioned to help companies that are either moving to the remote model for the first time or looking for ways to integrate and optimize management of its distributed teams.
While remote work is nothing new, implementing the policy on a large scale requires careful planning. There are significant legal questions, budgeting demands, and workforce management issues to consider, along with the ongoing challenge of maintaining your corporate culture and identity.
Our automated platform ensures payroll compliance, provides benefit management, and ensure data privacy in compliance with GDPR. Papaya's knowledge center provides updated information on salary benchmarks, mandatory benefits, tax rates, and more – everything you need to know before hiring overseas.
As a working mother and a successful CEO, do you have any advice for other aspiring female entrepreneurs?
I think I have a unique perspective on this question. I was just about to give birth to my second child when we closed our A round of funding, and we closed our C round just two weeks after I gave birth to my third child. So, I've given a great deal of thought to how to balance motherhood and my responsibility at Papaya.
The first lesson: being a woman is not a disadvantage. Ever. Never let anyone make you feel that it is.
The first lesson: being a woman is not a disadvantage. Ever. Never let anyone make you feel that it is. The second lesson: enjoy the journey and leave guilt aside. You are what you are. Don't try to be someone else – some "role model mom" or some "superwoman who does it all by herself." Finally, and most importantly: support, support, support. I have the most supportive spouse anyone can ask for, and still, sometimes it's not enough. Support is important – make sure you have as much as possible.
What specific problems does Papaya Global solve, and how do you differentiate from your competitors?
Originally, Papaya set out to solve the technology gap in global payroll. Companies that needed to run payroll manually for more than one country ran into the immense complication of global payroll. Each country had different labor laws and tax codes, so compliance was challenging. Time and attendance reports used different formats and styles, languages and currencies, so manual processes were complicated, time consuming, and prone to error. Our automated software platform simplified the process, standardized the format, and ensured compliance in 140+ countries.
In time, Papaya added the cross-border payments to the offering, making it simple to deliver payments to the entire global workforce with one click. Payments would be delivered in the local currency with payslips in the local language.
More recently, Papaya added people management to the package so that people could manage their global people, payroll, and payments operations through a single platform. The system integrates with all the workforce management tools such as HRIS and ERP and consolidates all the different streams of data into a single stream. That makes it possible for Papaya to produce actionable expense reports in real time, so people know what they are spending on their global workforce.
What do you think are the biggest challenges your industry will face in the next 5 years?
As more companies experiment with global hiring and distributed workforce, the challenge of keeping far-flung employees connected and engaged will only continue to grow. People need to feel that they are part of one company. Otherwise, the churn rate will increase, and companies will lose of the cost savings they are seeing with global expansion.
In addition, global payroll will continue to grow in complexity. We're seen that there are more data points in an average payroll calculation than ever before, and that will only continue. Meanwhile, many governments are imposing harsh penalties for compliance violations. This is particularly true in contractor classifications. Classifying contractors correctly is becoming so challenging and so deeply scrutinized that in many cases, companies are better off simply hiring employees for the tasks rather than hiring contractors.
Where do you see Papaya Global expanding or focusing its efforts in the next few years?
Papaya will continue our growth trajectory, offering new HRIS capabilities, expanded benefits such as global equity management, and new tools for managing the entire people, payroll, and payments process through one unified system.
It's a radical change from the old way of doing business, but with advanced technology, even the most complex tasks can be simple and seamless.
What advice would you give to other start-ups looking to achieve Unicorn status and secure large amounts of funding?
The road to success begins with the customer experience. Investors want to see your great technology and innovative solutions, but how you deliver it counts just as much as anything else. In other words, if you want to be really successful, the actual experience of your customers is going to determine how far you'll go. You might address their pain points perfectly, but if the follow up and ongoing support isn't good, it will negate all the good things you're doing.
At Papaya, we offer a three-tier governance model that ensures that our clients are always compliant with local laws and feel supported at every stage of the process. The first tier is our dedicated account manager, who serves as the point of contact for the client. Our in-country partners provide local support and expertise so our clients are always up-to-date on any changes. Our in-house Center of Excellence provides ongoing support for all global employment issues that might come up during the process.