CEO Interview: Simon Taylor, Get Indemnity – Why is Insurance Broking Turning Digital
Read our exlusive interview with CEO and founder of Get Indemnity about how the future of insurance broking is changing and the career path that led him here.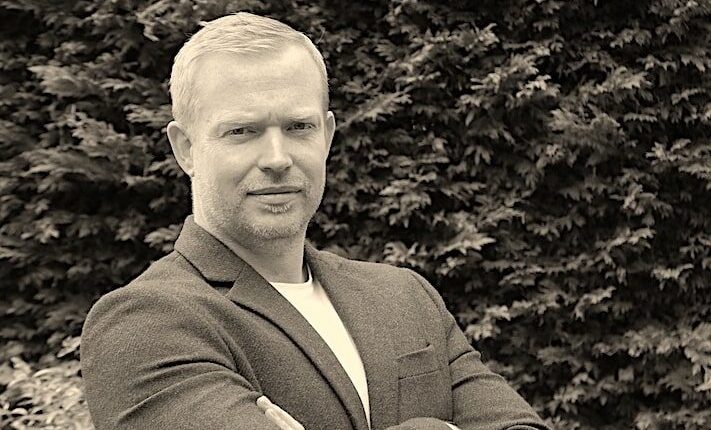 Get Indemnity™ is a UK-based insurance firm, specialising in professional indemnity and helping businesses become more aware about cybercrime.  We spoke to founder, Simon Taylor, about his career trajectory and the digital future of insurance broking.
Tell us about your career trajectory and how Get Indemnity began
I have been working since 2001, when I was first working for 'Wellington', a Lloyds of London syndicate and subsequently I worked for 'QBE Australia', 'Chubb Insurance' and 'Willis'.
Through these experiences, I recognised a gap in the market for flexible solutions for business insurance, available online. There were many 'out of the box' products from single providers but none of which could guarantee value for money.
Despite the fact that there are hundreds of business insurance providers in the UK, many people will only be aware of those with B2C solutions. However, the majority of insurers will only work B2B.
Get Indemnity™, on the other hand, offers a cost-effective service to benchmark your business insurance and save on your renewal. Building on traditional insurance broking processes, we have re-engineered our services to make them more digital.
How have you made your insurance services more digital?
Get Indemnity™ uses agile insurtech solutions in order to connect a digital platform with human intervention, aiming to combine the experience of insurance professionals with the efficiency of technology.
Through our digital on-boarding process, you can record risk information. The application is enriched with data from third-parties to validate the exposure and reduce the amount of information burden for the customer.
Our services are continuously evolving to match the specific needs of our clients and provide the best customer service at each stage of the customer journey.
How do you think cybercrime is changing the insurance market?
Cyber-attacks are on the rise now more than ever, especially given the events of the pandemic. This can be anything from data leaks, to site hacks, to stolen customer information.
At Get Indemnity™, we are advising our clients how to be more aware of cybercrime and actively encourage our customers to have comprehensive cyber insurance cover. A scam, phishing attack or hack can severely impact your company and be very expensive to overcome.
Cyber-attacks cost businesses in the UK around £34 billion annually, according to the Centre for Economics and Business Research (CEBR). We offer cyber insurance annual policies from £323 or £26.91 per month. Our aim is to make the importance of cyber insurance more widely recognised and make it more accessible for companies to protect themselves against these kinds of threats.