Where Innovation Leads to a Better Future
We speak with Oliver R. Baumann, CEO of Xlife Sciences - a listed Swiss company focused on the performance and growth of technologies and therapies in the life sciences sector. The company bridges the gap between research and development and the healthcare markets. It partners with universities or industry partners and helps lead successful inventions through the proof-of-concept phase. In the last 29 years, the Xlife Sciences team has led 16 of 20 projects to a successful exit. This successful track record comes down to their unique business model as an incubator and accelerator of University-based research projects. Xlife Sciences is on a mission to not only fund innovative research projects but also support scientists strategically and operationally.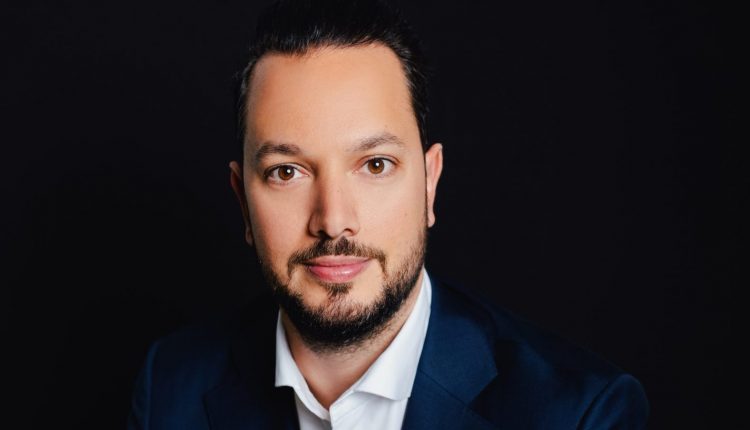 Oliver and his company's main focus is on solving global health issues by investing (and bringing to market) the most advanced & disruptive technologies. This pandemic has exposed a fair amount of weaknesses in our healthcare system and Xlife aims to be the solution so that effective healthcare is more accessible for everybody worldwide. We hear all about it below.
Tell us a little bit about your career path and the roles that brought you to Xlife Sciences?
My career started in banking – I was actually focused on alternative investments and research in BioTech and MedTech. This was where my keen interest in life sciences developed, thanks to the powerful potential of BioTech.Apart from its lucrative business potential for investors, I also saw the potential of BioTech having such a significant impact on global healthcare systems. I continued to advise many different startups and M&A transactions and participated as an active member on several boards of directors.
My experience with entrepreneurship, business ventures and startups continued to evolve but I kept coming back to my interest in life sciences and BioTech. When I was offered the opportunity to lead Xlife, I took it immediately. I am so excited to be leading a team that has the ability to transform an entire industry and help make it more accessible to those who need it.
How is Xlife Sciences contributing to a better future?
There are so many brilliant scientists and ideas out there but actually bringing an idea to life proves to be quite difficult. Xlife identifies and sources the brightest inventions and world-changing projects and brings them to the healthcare market. Most of the time, it's the CEO or management (or lack thereof) that stops a project from becoming a reality so we provide additional value to the scientists or projects wherever they may need it. The support and guidance to an IPO or an exit are really invaluable to these teams. On a micro level, we see the impact we make every day with the projects in our portfolio and on an indirect, more macro level, we see the potential these projects have to help solve incurable diseases and provide health solutions to those who need it most. By helping these inventions come to market, we see our impact on a worldwide level, helping any current or future patients who may need these therapies as soon as possible!
Tell us about the medication against COVID-19 and other flu-like viruses Xlife Sciences is developing?
We are proud to say that we have an early-stage project in our portfolio that develops a promising drug candidate against SARS-CoV-2 as well as other flu viruses. The active ingredient inhibits the viral replication and acts against inflammatory processes. It is already used in humans and shows significant scientific potential.
Most of the time, it's the CEO or management (or lack thereof) that stops a project from becoming a reality so we provide additional value to the scientists or projects wherever they may need it.
What is the most rewarding aspect of the work you do with Xlife Sciences?
I think the most rewarding aspect of my work is when I get to see a project achieve an IPO or a big industry partnership. I love seeing how accomplished the team feels after all of their hard work and seeing it pay off makes a huge difference. I also think about how many patients this therapy or innovation could help and it makes me even more proud to be a part of something that makes a global impact on the health and wellbeing of society. Further to this, I am also very proud of our healing trials in Germany with patients showing significant recovery signs from life-threatening diseases like ALS, MS and Leukemia.
What does Xlife Sciences do to support women in science?
Gender equality needs to be at the heart of innovation. If only one gender is creating all the solutions, then there will be a blind spot in the therapies and cures. I think teams should be like the best investment portfolios – very well diversified. That way you get more perspectives, usually, the thinking and conversation go much deeper and everyone is able to learn from one another. Many of our projects are driven by women in science and we are finding ways to elevate their voices so everyone's voices are heard and respected. We are also big advocates for encouraging more young women to study STEM classes and become more involved with science. The next generation of scientists have a lot of work to do and the only way they will achieve something is if we get more people involved with finding solutions.
What projects are you working on in 2021?
In terms of our existing project portfolio, we continue to focus on creating strong synergies among the projects, which drives the development of immunotherapies. We also focus on our technology platforms with screening and modifying functional antibodies. Furthermore, we are also very active in terms of our human genetics platforms and building our proprietary pipeline of targets for personalised medicine. This proprietary pipeline of drug targets makes us as a company more independent and also introduces a strong synergy among project portfolios.
In this way we are expanding our international network to find industry partners to take our projects to the next level. With regards to new projects, our Chief Scientific Officer and Expert Scientists are always sourcing new innovative opportunities that add value to our portfolio of projects.
Gender equality needs to be at the heart of innovation.
What excites you about the future of science and healthcare?  
What's exciting to me is how fast everything is changing and evolving! The speed of innovation is outstanding. If there's one thing I've learned from being the CEO of Xlife, it's that we can be very optimistic about our future. I think the media magnifies the negative and skips over the positive transformations happening in the world and if I could say something to the next generation it would be to be optimistic and be on the lookout for opportunities and solutions (because they are everywhere and coming to you quickly – so don't miss it!).
Specifically, I am most excited about the increasing use and involvement of AI in healthcare. I think this will be a gamechanger in disease diagnosis, and the best way to cure a disease is to identify and diagnose it as early as possible!
Bill Gates has recently spoken about the threat of bioterrorism and potential viruses engineered by humans, which could be much scarier and more damaging than the COVID-19 pandemic. What is your take on this?
This shows how important it is to emphasise ethics in the field of life sciences. As with many innovations and technologies, it can be used to either enhance the wellbeing of humans, but unfortunately, also for potentially harmful purposes. Ethics is a crucial part of our DNA at Xlife Sciences. We pride ourselves to focus on developing innovative therapies and products and bring them to the market to make our world a better place.