Becoming One of the Fastest-Growing Companies in the US, One Roof at a Time
We speak with the owner of 5 Star Roofing and Restoration, Rob Cooper, to find out about the pandemic's impact on the industry and his company and the route to becoming one of the fastest-growing companies in America.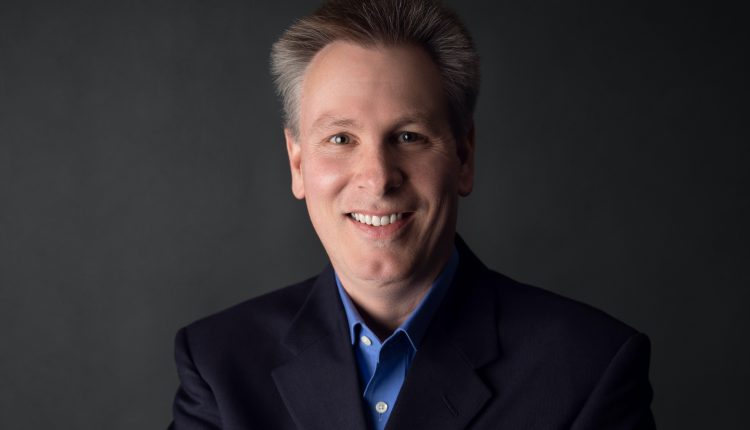 Tell us a little bit about 5 Star Roofing & Restoration's history.
I grew up in the roofing business. My father owned a roofing company and I worked for him throughout high school and college. Early on, I shovelled gravel and worked for the tear-off crew, later he taught me how to run the hot tar kettle and set paper. My mom taught me how to calculate payroll and keep books. I wanted to continue in the roofing business after I graduated college, but my father had other ideas. Following his advice, I struck out to put my accounting degree to work, however, it was always in the back of my mind to return to the roofing business. My father passed away in January 2011, and the April 27th (which is coincidentally my birthday) 2011 tornado outbreak claimed the roofing office just outside Birmingham, so there was literally nothing left of what my father spent a lifetime building. It was then that I decided to return to the roofing industry, but, sadly, there was nothing left to return to. I started planning, saving and finally, in May 2015, at the age of 50, I re-started the roofing business that had lay dormant for four years. I rebranded it, called it 5 Star Roofing and Restoration and started selling roofs part-time while managing my CPA practice. A tax client rented me a small office in the back of his mattress store, and it was there that I hired my first part-time employee, who is still with me today. Together we sold more jobs, and in October of 2017, I was able to sell my CPA practice and go full-time. Soon after, we opened our second office in Mobile, AL, and have never looked back. Today, we operate multiple locations across the Southeast and are one of the fastest-growing companies in America.
What has been the pandemic's impact on the roofing industry and your company?
At the industry level, the pandemic has not had an impact on the number of roofs replaced. 2020 was one of the busiest years in terms of replacements in 15 years and 5 Star Roofing and Restoration saw record sales. Companies like ours were labelled 'essential', so we continued at full speed. What the pandemic did do is change how we reach our customers and created a material shortage. In terms of reaching our customers, it did not matter whether it was insurance replacements, retail or commercial, we had to rely less on direct selling and more on a digital approach. We created digital lead funnels, increased our SEO and our Google and Facebook ad spends. We streamlined our approach to cash quotes allowing us to win more retail jobs. Additionally, in our Birmingham office, we started to focus on residential and commercial roof repairs. With the pandemic nearing its end, we are starting to slowly increase our direct sales efforts while keeping all our digital efforts in place and growing our service offering within our footprint.  In terms of a material shortage, we are fortunate to have long-term relationships with our suppliers. Early in the pandemic, we were in constant contact with our suppliers, so we knew what inventory they had. This allowed us to adjust from selling one brand of shingles to offering multiple brands. Customers had access to the shingle colours they wanted, and we were able to keep lead times to a minimum. Depending on the 2021/2022 storm seasons, the material shortage could last into late 2022 or early 2023 so I do not see us going back to selling a single brand exclusively anytime soon.
How have you overcome the challenges this has presented you with?
The pandemic certainly presented us with major challenges, but in hindsight has allowed us to reexamine our core business. One year later, we are adapting and will continue to make adjustments. Fortunately, we have an excellent management team, but in the beginning, we were all concerned. No one knew what to expect. We knew we were entering uncharted territory so as a company we had to change the way we thought about every part of our business. One of our managers challenged us at the start of the pandemic saying: "roofing companies are going to come out of the pandemic weaker or stronger". As a team, we started taking critical pieces of the business and reimagining it. In our management meetings, we would have discussions like "we need customers, but we can't sell face to face…. any ideas?" It really got that basic. Everyone had input. We came up with some really good ideas that have allowed the company to continue to grow and not lose momentum.
What excites you about being part of the roofing industry?
I think what excites me is the opportunity it offers. The basic premise that everyone needs a roof has not changed. What has changed is the role technology is playing in our industry. Whether it is using technology to build better martial, mapping a storm area or better internal software to manage more projects efficiently there is no denying the role technology has played in driving growth in our industry.  Advancements in building science and solar technology will be huge industry drivers in the future.  With each advancement in technology, we are given new opportunities to change and grow.  I think it is important for companies like ours to embrace changes in technology to keep the industry moving forward. 5 Star Roofing and Restoration is not the same company we were back in 2019 and it will not be the same company in 2029.
On a personal level, I am excited to be a part of the same industry that I grew up in. Every day on my way to work I drive by the building that was the first commercial roof my father sold for over $1,000. Even though I cannot personally go to every project now, I get a great deal of personal satisfaction to know that I am part of the same industry.
What do you hope your legacy to be?
I do not really dwell on what my legacy will be, that will be for others to decide. I hope I am remembered as a man who loved and worked hard for his family, a man who built a solid company where people could earn a good living for their families and put on a lot of really great quality roofs for our customers…. a whole lot of roofs!